delhi art
The Elements On Her Canvases
Expected to enthral the capital this week is Marie Dias Arora with a showcase of her recent works in the exhibition 'Inner Terrains', a solo show of drawings in ink and mixed media on paper, in collaboration with the Alliance Francaise de Delhi. Marie's works are largely inspired by evocative patterns in nature—entangled roots and branches, sea, sand and cliff. Some of her drawings take off from her emotional life—memories of childhood and births and deaths.
This particular body of work has been created over the last four years, using Japanese ink brush-pens, fine artist pens and pastel. The visual language expresses a balance between freedom and control. And so the initial free and fluid brush strokes of the composition take on a complex, grainy textural layer.
Born in 1946, Marie grew up in Mumbai, where she studied painting at the JJ School of Art in the early '60s. She then moved to the Delhi College of Art, from where she gradua­ted in 1968, and was subsequen­tly awar­ded a French government scholarship to study etching under William Hayter and Krishna Reddy at the Atelier Seventeen in 1969-72. Marie's works have found pride of place at galleries in all sorts of art capitals—from Paris to Calcu­tta—and she has been a recipient of many awards. Other than working in mediums as varied as oils, watercolour, etchings and drawings, she also taught art as a teacher for close to a decade. Marie's works feature in institutional collections such as at the Acad­emy of Fine Arts, Calcutta, and also form a part of several private collections in India and abroad. Dec 4-9, Galerie Romain Rolland
---
This Too
Mumbai Theatre Ek Punjab Ye Bhi compiles four Urdu tales by Ali Akbar Natiq—a prominent Urdu writer. The musical drama, directed by Daniel Husain, revolves around human frailty and vanity. Dec 2-6, Prithvi Theatre
---
And Also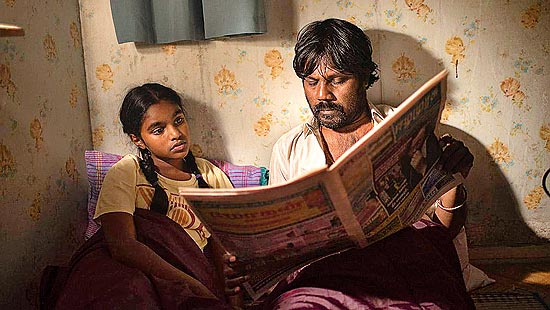 kerala film
In Cinemas Now
From an Ethiopian prostitute's gritty love story, to a Parisian watchman's drudged and redundant life, the International Film Festival of Kerala features it all. Now in its 20th edition, the eight-day film festival is set to take place in Kerala's majestically scenic capital, Thiruvanathapuram. The festival will open with Wolf Totem, a Chinese/French film directed by Academy Award winner Jean-Jacques Annaud. Asian, African and Latin American films are to be featured in the competition section and contemporary world cinemas by renowned directors in the non-competition section of the festival. The design concept for the festival is created by prominent artist Ajaykumar, who uses a combined inspiration from the 'Pookalam' flower arrangements from the traditional Keralite festival of Onam and also Buddhist 'mandalas'. Dec 4-11, Tagore Auditorium