There's a Kafkaesque irony to the unravelling of the 26/11 conspiracy. In the week leading to one year of the terror attack, as India submitted its seventh dossier to Pakistan, there emerged the strongest link so far between the Lashkar-e-Toiba and the terror attacks in the form of David Coleman Headley and Tahawwur Hussain Rana.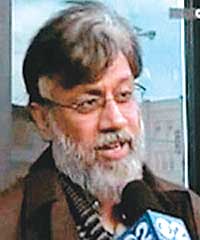 Main man?: David Coleman Headley
The unfolding saga of Headley and Rana should be worrying on two counts. One, despite the high level of terror alerts and screenings, the duo merrily winged...