Thirty years may have gone by, but the chain of circumstances leading up to December 1985 is exhaustively recorded in Akumal Ramachander's mind. Once he gets started, there is no stopping him. The story he reco­unts, however, is worth the detail and still every bit as incredible as it was back when it was all unravelling. A tale that was printed into posterity across 20 pages of The New Yorker.
What would one of the world's best-known magazines write about a man in his mid-thirties teaching English at the University of Agricultural Sciences in Bangalore, a city too sleepy for anyone in the West to take note of in 1985 (never mind that it has now become a verb)? As The New Yorker titled it, A Strange Destiny. Bangalorean Akumal Ramachander was the man who stunned the art world with his discovery of American painter Harold Shapinsky.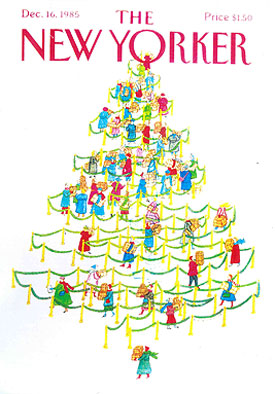 The New Yorker issue which found Akumal
The issue hit the stands that Christmas season—Akumal suspects that many people might initially have thought he was nothing but an invention of Lawrence Weschler, the journalist who wrote his story in
The New Yorker
. "It's possibly one of the most unlikely stories you could ever read in the world. Somebody from India...don't forget in 1985 there was no Infosys boom and all that and we were still being looked down upon as the begging bowl of the world etc, etc...somebody like that comes into the citadel of the Western art world and takes a painter completely unknown to the New York art establishment and makes him world-famous."
It all begins in 1984 when Akumal stops at Chicago on his way to Kansas State University where he is to give talks on Indian cinema and the Solidarity period in Poland. The teaching job at the agricultural university helps to pay his bills but Akumal has varied interests to keep him busy. He has conducted interviews for the All India Radio, written pieces as a drama critic for the Bangalore Little Theatre's inhouse newsletter, knows people across the art and culture scene and has travel­led through Poland, Holland and England, making friends in academia, the arts and local television. He has briefly been a publicist for the classical dancer Sonal Mansingh in Bangalore.
"Twenty-fourth of September, a Monday, I arrived. And, this is bizarre...," says Akumal, 66, recounting the events that unfol­ded the day he landed in Chicago in 1984. He was staying with A.K. Ramanujan, the poet and scholar who was teaching at the University of Chicago. That evening, he accompanied the Ramanujans to a retirement party for Maureen Patterson, South Asian bibliographic specialist at the university library. It was there that he met David Shapinsky, then a graduate student in American diplomatic history at the university. The conversation somehow veered on to Poland (Akumal is something of an authority on Poland. On an earlier visit there, he had seen the works of a young artist, Stasys Eidrigevicius, and was helping to promote him). The two ran into each other again the next day at the university library and presently David asked Akumal if he could promote his father who was a painter. The slides of the paintings he was shown were to change his life, and that of the Shapinskys.
Harold Shapinsky, an Abstract Expressionist, was then nearing 60; he lived in a tiny apartment in New York with his wife Kate and he hadn't sold a painting in 40 years. Akumal wasn't an art expert but he knew he was on to something. So, he phoned a photographer friend, got some slides shot and then called several art galleries in New York. Not much came of them. But in the days that followed, Akumal chanced upon a book by Lawrence Weschler, a writer at The New Yorker. It was a book on Poland. Weschler, he learnt, also wrote on art, one of the many coincidences Akumal's story is peppered with.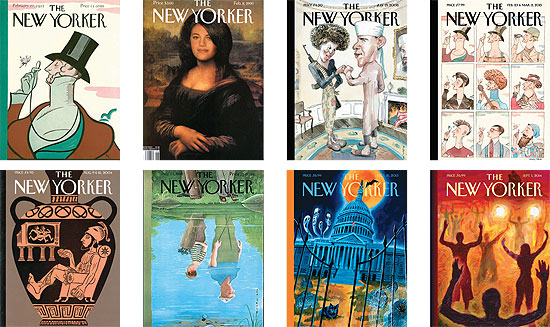 Page Turners A few memorable New Yorker covers, beginning from the very first one, dated February 21, 1925
Weschler opens his piece in The New Yorker with how he gets a call late one night from a stranger who wanted to talk about his book on Poland, and who appeared in his office a few days later with the news of "a major discovery" of a painter from the generation of Willem de Kooning. He received a second call from Akumal a few weeks later—with the news that a curator in Utrecht, Holland, had been impressed by the slides; then days later, a third—from London this time where the Keeper of the Modern Collection at the Tate Gallery had been "blown away"; and a fourth several weeks later. On this last one, Akumal insisted Weschler had to drop everything and come to Shapinsky's apartment to see things for himself. He had managed to get James Mayor, who ran the Mayor Gallery in London, to schedule the painter's first solo art show.
"Akumal was singularly relentless, and he was not about to let me turn him away. So, yes, that in itself caught my attention," Weschler told Outlook by e-mail. A highly regarded name in the narrative non-fiction genre, Wesch­ler, now 63, was a staff writer at The New Yorker from 1981-2002. He later became director of the New York Institute for the Humanities at nyu (he is now director emeritus). As he recalls, his piece was well-received, "taking its place in turn in a tradition of distinctively New Yorker pieces (one thinks of the likes of Joseph Mitchell, Calvin Trillin and Ian Frazier) that approach major themes (in this instance, what the hell was going on with the art world) at a slant, from a slightly skewed bent, esch­ewing the usual cast of characters, and celebrating the astonishing diversity and vividness of the human condition and possibility."
"More broadly speaking, in the overheated art money market of 1985 (heading, as you may recall, for a bust a few years later), Akumal's story about Shapinsky (with its post-colonial adumbrations) constituted a virtual perfect storm as such stories go: it raised so many intriguing issues, in so many directions, not to speak of the characters involved."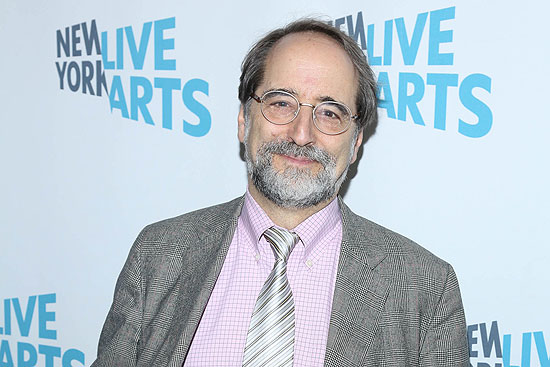 Staff writer, Lawrence Weschler who wrote a 20-pager on Akumal. (Photograph by AFP, From Outlook Issue 02 November 2015))
Indeed, there was quite a cast. Salman Rushdie, whom Akumal had met in Bangalore a few years ago, had been intri­gued by the story and suggested a documentary film on it to his friend Tariq Ali. The film, titled The Painter and the Pest (Rushdie, who was its narrator, had also written a piece for the Observer magazine) ran on Channel 4 five days after Harold Shapinsky's first show opened at the Mayor Gallery on May 21, 1985, his sixtieth birthday.
It was, as Rushdie put it, one small instance in which the East, long used to being discovered by the West, has been able to "repay the compliment, and with a happy ending". Of course, there were sceptics from the art world on both sides of the Atlantic as well. In his piece, Weschler stitched together all pieces of the narrative, putting into perspective the changes in the art market and aesthetic sensibilities in 1985 that, he felt, had a bearing on Shapinsky's reception.
For Akumal, there has been no looking back. He received several letters after the piece ran, including one from the son of the late David Carr, an English art collector whose own works ironically hadn't been seen by the outside world (Carr turned out to be his next 'discovery'.) Akumal says Weschler sent him 100 copies of the New Yorker issue by air mail, most of which have since gone to friends. "I have only one copy with me now," says Akumal, "and it's worth a million times its weight in gold."