When Barack Obama arrives in Delhi, he will bring with him a long history. In 1492, Columbus believed he had reached India, and still today, the indigenous peoples of the Americas are often called 'Indians'. But after that nominal link was forged, it was the British who set the foundation for Indo-American ties. Cornwa­llis arrived in Bengal after losing the battle of York­town—the defining moment of the Ame­rican war for independence. Defea­ted in one hemisphere, the British moved to another. A shared struggle for freedom has always been there in the backdrop.
After American independence, trade networks grew, bringing ice from New England to Madras and an elephant—the first to set foot in America—from Calcutta to New York. Transcendental­ists Emer­son and Thoreau imagined their own India while corresponding with Indian thinkers like Raja Ram Mohan Roy. The Civil War gave a major boost to Indian cotton by preventing the Southern states from shipping their cotton to the world.
Ties deepened in the 20th century. In the early 1900s, a trickle of Indian mig­rants, many Sikh veterans of the British army, began to arrive on the West Coast. They faced widespread racism, epitom­ised by the anti-Indian riot in Bellingham, Washington, in 1907. Despite the violence and prejudice, Indians kept arriving. By 1920, many thous­and—students, religi­ous figures, merch­ants and numerous labourers and farmers—were in the US.
During World War I, the Indian Amer­ican community seethed with reb­ellion. The Ghadar movement mobilised scores of young men to take up arms against the British. Soon, a different kind of Indian revolution washed ashore. Mahatma Gandhi burst into American consciousness in 1919 and became revered as a saint. Gandhi inspired many, especially African-Americ­ans, to use non-violent civil disobedience. Indian Americans had to fight their own struggles. In 1923, the US Supreme Court ruled that Indians were not "white" and were thus not eligible to become naturalised citizens.
World War II transformed Indo-US ties. Some two lakh Americans trav­el­led to India as soldiers. Ties with the UK prevented Washington from fully suppo­rting Indian independence. But neither did it provide Britain the kind of support later administrations would offer the French in Vietnam. After independence, India's refusal to take sides in the Cold War alienated US policymakers, who saw the world in black and white, Com­munist or not. The alliance with Pakistan was an additional stra­in. India's war with China temporarily improved the air, but it soured again as the US poured soldiers into Vietnam and Indira Gandhi moved to the left of the political spectrum.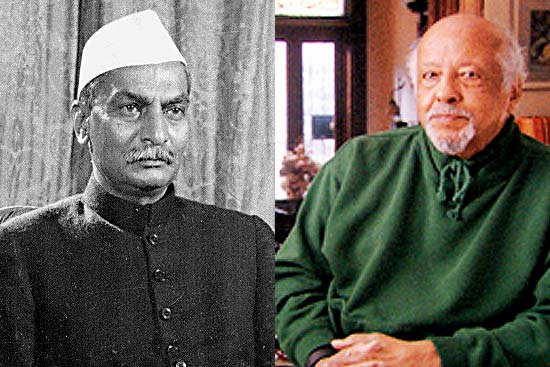 Peace pals Prasad and Bill Sutherland
But Cold War-era estrangement was reversed in its aftermath. From software design to nuclear politics, yoga to cinema, the full scope of Indo-US ties has become incre­asingly important to both sides. It was not a surprise that Obama's first official state visitor was Manmohan Singh. The Indian-American commun­ity is now one of the most educated and affluent ethnic blocs in the US. Geo­politically, the two nations have shared interests and—more important—shared antagonists. Both face the threat of rad­ical violence committed in the name of Islam. Both worry about China's rising power. At a time when authoritarian regimes control much of the world, both remain committed to democracy.
That commitment must be continually renewed. In addition to shared inte­rests, they share challenges to their dem­ocratic ideals. Both grapple with how to protect civil liberties while maintaining security. Both struggle to protect minority rights. Obama's election highlighted the achiev­ements of the civil rights movement, but recent protests in New York, Ferguson, Missouri and elsewhere point to the ongoing injustice of American racial inequality. This has long attracted attention in India, but few Indians realise how much credit India deserves for supporting the African-American freedom stru­ggle. Yes, Gandhi inspired Martin Luther King, but the links are much deeper. For one, Nehru forged warm relati­ons with several African-American figu­res, often voicing his support for anti-racist struggles. In 1946, he told an African-American reporter, "To the Negro people of Ame­rica, I send the greetings of my own people, and my assurance of our sympathy in their cause." Dalit activists in turn were inspired by the African-American freedom struggle. In 1946, Ambedkar wrote to the African-American intelle­ctual W.E.B. Du Bois: "There's so much similarity between the position of the Untouchables and the position of the Negroes of America that the study of the latter is not only natural but necessary." Ambedkar and other Indian legal authorities studied American attempts to use the law to achieve racial equality, and incorporated aspects of American law in the Indian Constitution.
When Martin Luther King and Coretta Scott King visited India in 1959, they learned from how India was confronting caste inequality. Their trip was organised by the Gandhi Smarak Nidhi, but they were just as interested in India's ongoing struggles. They travelled through much of India, visiting Bombay, Delhi, Calc­utta, Bangalore, Madras and Trivandrum, meeting Nehru, Rajendra Prasad, Vinoba Bhave, Radhakrishnan and JP. Coretta recalled her husband comparing this to "meeting George Washington, Thomas Jefferson and James Madison in a single day". This itinerary did not prevent them from witnessing India's challenges eit­her. They were troubled by the legions of homeless, and compared the poverty they saw to the poverty facing African-Ame­ricans in America's ghettoes.
Obama positions himself as a disciple of both King and Gandhi. But while he won the Nobel, he rejected their commitment to non-violence. He has kept military power as a central pillar of US foreign policy. Indeed, more than his predecessors, he has relied on assassinations via unmanned drones. The military display at Rajpath would have struck Gandhi and King as unfortunate, but it is unlikely that Obama will be troubled in the least.
As a chief executive, Obama is constr­ained. The predicament may have earned sympathy from Ind­ia's first president. Soon after independence, Raj­endra Pra­sad sat down with the African-American pacifist and old friend, Bill Sutherland. They had worked toget­her in the War Resister's League. It was with considerable regret, Prasad explai­ned, that he was resigning that position. He had to override his perso­nal opinions about war. He could not hold office in the War Resister's League and simultaneously be comman­der-in-chief of the Indian armed forces.
This long history reminds us that celeb­ration need not curb self-criticism. On July 4, 1898, as the sun rose over Kashmir, Vivekananda, one of the most successful ambassadors between India and the US, recited a poem to mark the Declar­ation of Independence. Praising America for spreading "the light of Freedom", he envisioned a time when Indians would also "behold their shackles broken". But he knew the land of the free itself had "shackles" that needed breaking. He had been warmly welcomed at Chicago in 1893, but as he travelled, the colour of his skin often proved an obstacle. Denied entry to hotels and restaura­nts, he expre­ssed solidarity with African-Americans. He saw the US as he saw India: a nation with tremendous promise, yet to be fully realised. This gap is still with us, the need to honour our own best principles.
---
(Nico Slate is Associate Professor, His­tory, at Carnegie Mellon University and author of Colored Cosmopolitanism, on India and America's shared struggles.)