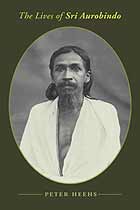 Banned book: The Lives of Sri Aurobindo Penguin, 2008
Status: A temporary injunction against the book since 2008
A good lawyer can always find a section that was meant for one purpose and put it to work for another. Section 295A of the Indian Penal Code, 1860 , forbids "acts intended to outrage religious feelings of any class by insulting its religion or religious beliefs". The British Crown, in the years after the Revolt of 1857, had every reason to want to prevent religiously motivated violence in its new empire. What the creator of the ipc meant by "acts intended to outrage religious feelings" is for the courts of India to determine.
I'm no lawyer, but I do know that Indian judges do not always accept arguments for book-banning that are based on Section 295A. Searching almost at random on Indiankanoon.org, I find that in 2005 the Calcutta High Court ruled that Taslima Nasrin did not, in her book Dwikhandita, intend to "outrage the religious feelings of any Indian community".
We will never know whether the Delhi High Court would have taken a similar stance in regard to complaints against Wendy Doniger's The Hindus, because her publisher, Penguin India, settled the matter out of court. In a statement, Penguin says it's all the fault of Section 295A, as if the complainants' assertion that the book outraged Hindu feelings was proven.
Penguin adds that it has a "moral responsibility" to protect its employees "against threats and harassment". That's more to the point. It's ironic that a law intended to prevent religious violence is being cited by people who not only menace Penguin's officers with legal punishment (up to eight years in jail) but also apparently issue threats (of what sort exactly?) against its employees.
Who is to decide what constitutes outrage? The complainants claim that Doniger's statement that the Ramayana was "a work of fiction, created by human authors" hurt the feelings of millions (really?) of Hindus, thus breaching Section 295A. Sri Aurobindo is often held up by the Hindu Right as a great son of Bharat, but in his writings on the Hindu epics, he never suggested that the Ramayana was anything but the poetical creation of a human author. For him it was enough that Valmiki was a supreme poet.
I have no problem with people who think events in the Ramayana were actual. I also sympathise with those bewildered that others think differently. Not for those who threaten or harass.
I have no problem with people who think that Valmiki was superhuman and that the events in the Ramayana actually happened. I also sympathise with people who need to struggle to understand that other people might not think like them. But I have no sympathy whatsoever for people who threaten and harass.
I know a little bit about legal harassment. In 2008, criminal charges were brought against me under Sections 295A and 499 (defamation) in two district courts in Orissa by two individuals who claimed to be offended by a book about Sri Aurobindo I had published in New York. Both cases were stayed by the Orissa High Court.
A few months earlier, another person filed a writ petition against me, my Indian publisher (Penguin), and five state and central government entities in order to prevent the scheduled publication of the book here. That case is still sub judice.
In 2009, the mother of the petitioner in that case filed a writ petition before the Madras High Court demanding that the Government of India deport me forthwith. The High Court dismissed that petition.
In 2010, a case mentioning me was filed in a Pondicherry court against the institution that hosts me in India. That case too is sub judice. I'm still in India, and I published two books last year, but I could have got more work done if I hadn't had to draft so many affidavits for my lawyers.
Is there any solution to the problem of outrage (real or manufactured) over books, films, paintings, authors, artists, institutions, and so forth? One possibility is what we call tolerance.
Another is the cultivation of a pluralistic attitude. The French anthropologist Claude Levi-Strauss wrote of the problems of people who grew up accepting a certain account of their mythology when they are confronted with a different version. He added, however, that it was possible for people to see that "accounts which are not the same can be true at the same time". That is what is meant by pluralism.
Those whose business it is to manufacture outrage will always turn away from the path of plu­ralism, but the rest of us do not have to accept their narrowness.