1. What connects the three films Andaz Apna Apna (Aamir), Kabhi Haan Kabhi Naa (Shahrukh) and Jaan.E.Mann (Salman) in an unusual way?
2. Which interesting personality played the first onscreen father of Aamir Khan?
3. Name the Film and Television Institute of India graduate who played Shahrukh's mother in Kabhi Haan Kabhi Naa.
4. Which politician-turned-actress has played Salman's onscreen mother?
5. One of the three Khans wanted to make a career as a director and had even written a couple of scripts when he was very young, much before he took to acting. One of these scripts was made into a film, almost 25 years later, with the same Khan in the leading role. Name the film.
6. She was an actress of British-Indian origin who shot to fame for a film that is termed as a classic today. She was signed on to play the heroine opposite Aamir in an ambitious project but later left it due to prior commitment to another film. She had also shot for a song and the director decided to retain it while adding shots in it with the new heroine. The film turned out to be a milestone in Aamir's career. Name the project and the heroine who was initially supposed to star in it.
7. An actress, senior to all three Khans, worked as a heroine with two of them. She appeared in an important scene in one of the significant films of the third Khan for a couple of minutes. Who are we talking of?
8. Which contemporary top actress, though never paired opposite Salman, has dubbed for one of his heroines?
9. One Khan started his career on Gujarati stage and acted in a Gujarati play Kesar Bheena, that too as a replacement as the original actor didn't turn up.
10. Of the old stalwarts of music, R.D. Burman composed for Aamir's first film as a child actor, Yaadon Ki Baaraat. Name the films in which Naushad and O.P. Nay­yar composed for Shahrukh and Salman.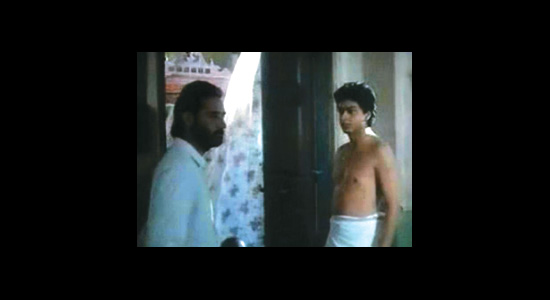 11. Of all three Khans, Shahrukh was the first to go shirtless in a film. Which one?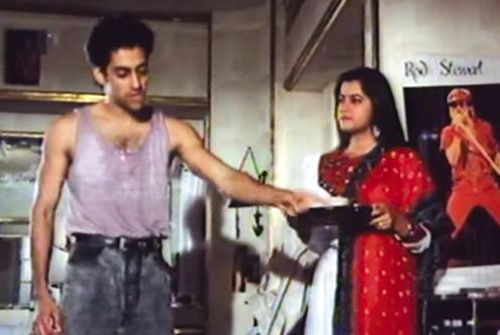 12. Identify the Salman film and the actress with him.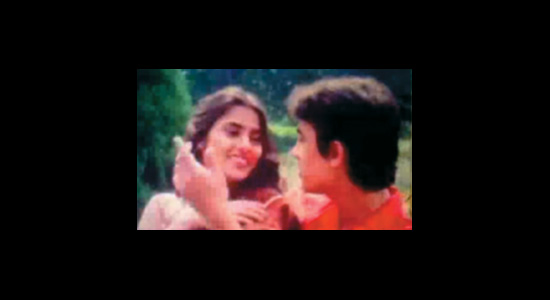 13. Identify the Aamir film where he is actually enacting a Shashi Kapoor song.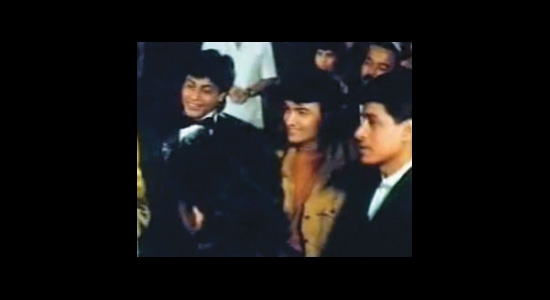 14. Identify the only film where Shahrukh and Aamir can be seen in a frame together. Who is the third Khan featured in the same scene?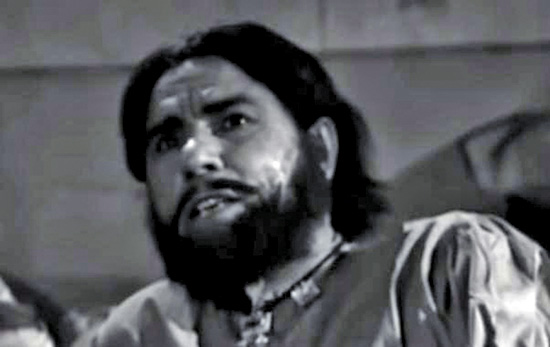 15. Speaking of the Khans in Bollywood, identify the Khan in the picture and what legendary stature he holds in the history of Hindi cinema.
16. Aamir made an unusual entry in a Shahrukh starrer, considered one of SRK's best. Name the film.
---
Answers To Quiz
1) All three films began with a dream sequence to introduce the three heroes.
2) Nasir Khan, brother of Dilip Kumar and husband of Begum Para, played Aamir's father in his first film in Yaadon Ki Baaraat.
3) Shashi Bala Sahay, wife of cinematographer/director Gyan Sahay. Gyan later directed Sar Aankhon Par, produced by Shahrukh's old friend Viveck Vaswani, where Shahrukh made a guest appearance.
4) Beena Kaak. She has been a four-time MLA and once a cabinet minister in Rajasthan assembly. She has played Salman's mother in two films, Maine Pyar Kyun Kiya & God Tussi Great Ho
5) Veer scripted by Salman Khan. He wrote the scripts of both Baaghi and Veer in his teens. But Veer could take shape as a film only 25 years later in 2010.
6) Girija Shettar, who shot to fame after her work in Mani Rathnam's Geetanjali, was signed on for Jo Jeeta Wohi Sikandar. She can be seen in the college competition song Jawaan ho yaaro.
7) Neelam, who paired opposite Aamir in Afsana Pyar Ka and was Salman's heroine in Ek Ladka Ek Ladki. The only Shahrukh film she can be seen in is Kuchh Kuchh Hota Hai where she did a cameo as a TV presenter.
8) Vidya Balan dubbed for Katrina Kaif in Maine Pyar Kyun Kiya
9) Aamir, who actually started off working backstage for Gujarati plays
10) Naushad composed for Shahrukh's Guddu, while O.P. Nayyar gave music for Salman's Nishchay
11) Mani Kaul's Ahmek (Idiot), based on Dostoevsky's novel. Shahrukh later acted in Paheli, which was a remake of Mani Kaul's Duvidha.
12) Salman's first film as actor was Biwi Ho To Aisi. The actress opposite him was Renu Arya.
13) This is Aamir's first acting project, an FTII film Subah Subah, directed by FTII graduate Inderjeet Singh.
14) The only film where Shahrukh and Aamir were together in a scene was Ashutosh Gowarikar's directorial debut Pehla Nasha with Deepak Tijori in the lead. The other Khan present in the scene was Saif Ali Khan.
15) W.M. Khan. He was the first actor in Hindi talkies film and sang a song in the 1931 film Alam Aara. He later appeared in many films, including Kabuliwala, where he lip-synced to the famous song Ae Mere Pyare Watan.
16) Shahrukh's Swades, where in the scene before the song Ye taara wo taara, Shahrukh is shown screening an old film to the villagers. It's a Yaadon ki Baaraat song featuring Aamir.
---
(The quiz has been edited to correct an error)