On January 14, a Supreme Court bench of Justices Aftab Alam and R.M. Lodha heard two petitions filed by lawyer Prashant Bhushan on the death of Maoist leader Cherukuri Azad Rajkumar in an alleged encounter killing. After hearing the petitions, the judges observed that "we can't allow the Republic killing its own children". Nearly seven months after the death of Azad, the apex court was expressing its concern on the mysterious circumstances that surround police encounters.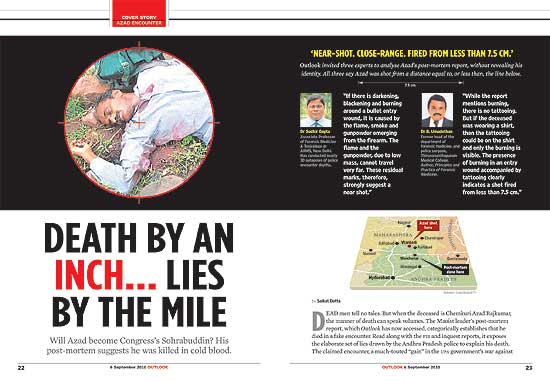 Outlook's Sep 6, 2010, Story which showed that Azad had died of close-range wounds
In September last year, Outlook had reported that the post-mortem report...