A tall story from a small township in Tamil Nadu has once again served up the a land of many, if not exactly a million, scams. There were many animated headlines when T.M. Ramalingam, a small rice bran and coconut trader from Dharapuram, in Tirupur district, was found to possess 'US government bonds' with a face value of $5 billion (`28,000 crore). Given the fantastic sums, there was an excited clamour: was Ramalingam a front for political slush funds? Was he seeking the limelight—or was he trying to perpetrate fraud?
In Chennai, income-tax officials probing the case are hesitant to point fingers with any great finality just yet, but they do tell a bizarre story of how several people seem to have traded the 'US bonds' for paltry sums when looking at their face value, reinforcing the suspicion about their genuineness. "Some of the banks have informally told us that the bonds are not genuine but they are also not very sure," say the I-T officials investigating the case.
Here's how it played out: a few days before the December 31 I-T raid at Ramalingam's single-storey house, revenue officials received a tipoff that the 46-year-old class 10 dropout was trying to trade the US bonds through an intermediary at an international bank, which got suspicious. When the raid team reached Ramalingam's house, they found a few individuals from Sea Distributors, a Kochi-based tile dealer and the middlemen.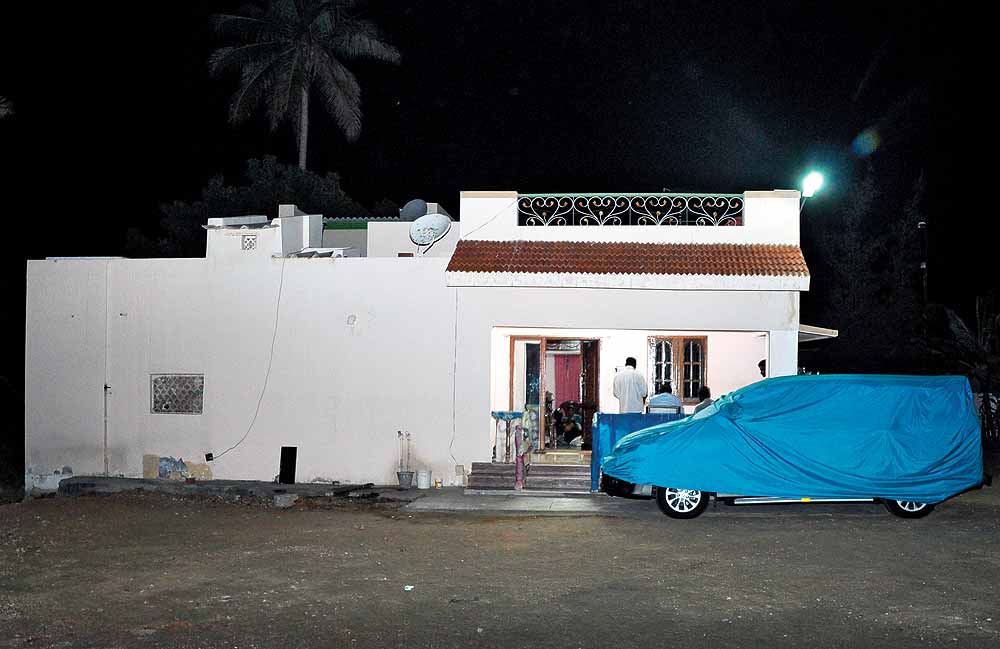 As things stand, the bonds issue has been referred to the ministry of external affairs to get confirmation from experts in the US central bank. The investigating team has also approached the international bank where Ramalingam's middlemen had gone to trade the bonds. Outlook's query to the US Treasury Department failed to elicit any clarification, barring a brief line stating, "I'd refer to the Secret Service on this." And Reserve Bank of India sources said as the central bank can't undertake any criminal investigations, only the Enforcement Directorate would be able to comment. "The RBI will only come into the picture if any action is required." Ramalingam (who has insisted on his innocence) was not available for comment.
There have been many cases of fake bonds sold at a fraction of their face value. Ramalingam may have been duped himself.
According to a report in the Los Angeles Times, there have been several cases of fake treasury bonds being sold to gullible buyers at a fraction of their face value. It would appear that Ramalingam—a victim of such a trick at some point—then decided to use the same tack on others. "Ramalingam has a history of cheating. In this case, we were able to prevent him from doing so after we received a tipoff," says I-T additional director (investigations) Murali Mohan. Ramalingam, who is known to travel abroad often, is suspected to have cheated someone in Singapore, leading to his bank account suddenly swelling by `2.25 crore early in 2012.
The probe has revealed that Ramalingam received the US bonds in Dubai from a Brazilian national named Daniel in mid-2011 for $1 million. Ramalingam did not pay in cash, though, but rather through a cheque which bounced. In addition, Ramalingam also tried to fob off Daniel with some fake Chinese gold bonds he had got from Muthu Veerappan, a retired tehsildar now living in Singapore with his married daughter.
During his interrogation, Veerappan said the original owner of the Chinese 'bonds' was a Mehboob Ali of Tirupur who sold it to him for `500. Veerappan said he had given them to Ramalingam free of cost (as he found them to be freely available in Singapore; they could even be downloaded from the internet). "So far, Daniel has not got any of his promised money, while Ramalingam was trying to use the middlemen to encash the US bonds," says Mohan.
Reports of Ramalingam's plans to set up a refinery near his hometown are, according to Mohan, just a ruse to get publicity. Now he could face tax challans for the undisclosed wealth—apart from a multi-billion dollar headache.