Bull And A Red Rag
Maoist violence picks up in October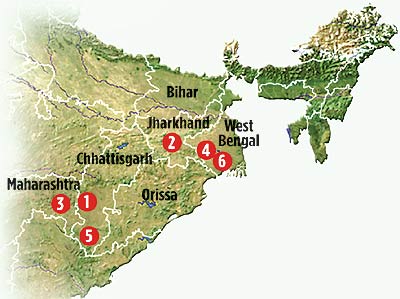 1: July 12 Three attacks on security convoys in Rajnandgaon district in Chhattisgarh leaves 36 cops dead.
2: October 6 The Naxals behead abducted Inspector Francis Induwar near Ranchi in Jharkhand.
3: October 9 17 policemen killed in a Maoist attack in Gadchiroli, Maharashtra.
4: October 20 Naxals attack Sankrail police station in West Bengal. They kill two cops and abduct inspector Atindranath Dutta. Later, free him in swap with 24 women with Maoist ties.
5: October 25 Four CISF personnel killed in a landmine blast by Naxals in Dantewada district of Chhattisgarh.
6: October 27 Activists of People's Committee Against Police Atrocities and...