The Malayalam film industry is going through a strange fixation, one involving English titles. A quick leaf through a list of titles of the past 3-4 years suggests that a lot of hard work has gone into creating comic-sounding inanities. It's almost as if the scriptwriter, director and other assorted intellectuals of the film world were banging their heads to come up with appropriate titles—and they hit upon: Run Baby Run, Hide N'Seek, Banking Hours 10 to 4, Angry Babies in Love, Philips Monkey Pen, Last Bench, Mad Dad, Chewing Gum...well, you get the drift. It's enough to get the language purists frothing at the mouth. Is the Malayalam language going to the English dogs? You bet! And are the filmi titles aiding this degeneration? Naah, says the 'pro­gressive' lot. "Anything goes in a langu­age like Mal­ayalam," is a popular tho­ught balloon in Mollywood today.
Advertisement opens in new window
There are not too many who think these titles are cool though. There have been reports warning that the government panel to study the problems plaguing Malayalam cinema, headed by the ill­u­strious Adoor Gopalakrishnan, has rec­­­ommended that Malayalam films with English titles not be given any subsidies, even that they be banned. Now that's got a controversy brewing, given that some 425 of the 726 Malayalam films made since 2009 have English titles. But Adoor says the media reports haven't got it right. "The report hasn't even been submitted and the media has taken parts of it and twi­s­ted it out of proportion. We don't want to encourage English titles, but we are not parochial either. We are not fundamentalists."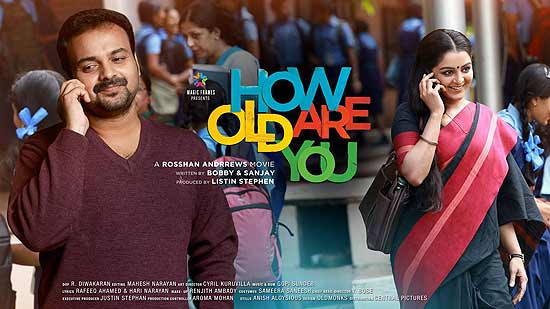 Comeback actress Manju Warrier hits B.O. gold
Advertisement opens in new window
"Was the panel set up just to point this out? Unlike some other states, we don't have language terrorists here."

But despite this denial, the debate is yet to die. Director Siddique, whose recent films have had English titles (Bodyguard, Ladies and Gentleman), says, "Malayalam cinema has so many issues...this is the least of its problems. One needs to ask if a panel was set up to actually just point this out. Unlike some other states, we don't have any language terrorists here. Content hasn't suffered because of these titles. I feel we are going to see more and more of this hybrid language in dialogues too. It's bound to happen because that's the way people speak nowadays." Anil Thomas, former general secretary of the Kerala Film Chamber, feels it's a necessary tactic to market the films, "English titles are employed because it's short and on posters it's very effective and catchy. The titles used are also uncomplicated. For example, titles like Red Wine, In Ghost House Inn etc convey what the film is about. There's no way you can find short Malayalam words as substitutes."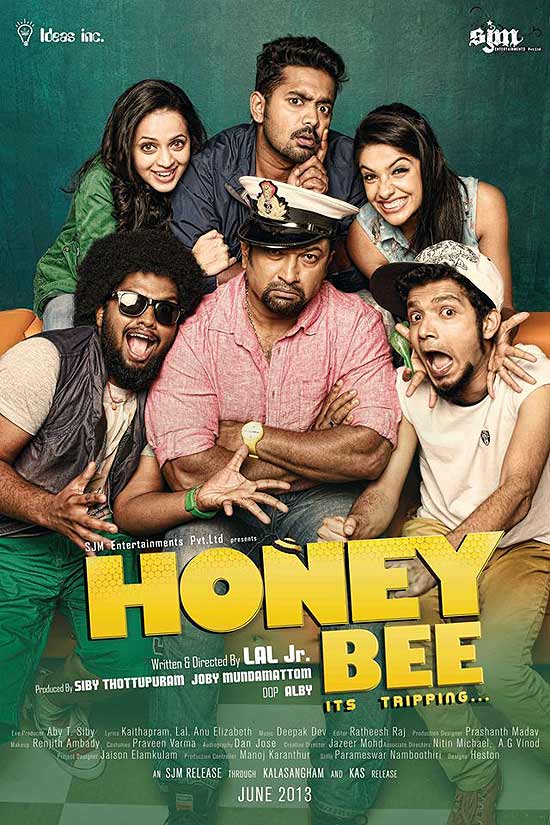 Advertisement opens in new window
Fort Kochi patois in crazy comedy

But there are also movie fans who say this "SMS lingo" for film titles is absurd. It's evidence of the decline of the language, they feel. For this to happen to a language like Malayalam, which is rich in its expressive capacity, shows an int­ellectual laziness, they say. "When was the last time you saw a title like the Padmarajan film from 1986,
Deshad­ana­killi Karayarilla
(a literal translation would be 'Migratory Birds Don't Cry' but it sounds a lot sweeter in Mala­ya­lam), which dealt sensitively with human relationships and lesbianism without being judgmental or derogatory," says a veteran film technician. This lot's argument is that scriptwriters today are not well-read enough and have no deep connect with the langu­age (the aforementioned Padmar­a­jan, to cite an example, was also a prolific aut­hor; 15 novels, 18 films and he died at 45!). This use of shallow English words partly reflects the passing of a generation of such thinkers and artistes.
The counter to this is, of course, is that complex Malayalam titles don't go down too well with the common man now. "Som­etimes, Malayalam words are a little difficult to understand...it's easier to adopt English words that are understood by all," says Anil Thomas. Director B. Unn­ikrishnan feels the whole controversy is again a non-issue and points out that language can't be contained within walls. "It's an illusion to believe that Malayalam language is in a pure form at any given time. It has to evolve and we should not give into any sort of language jingoism. The title depends on the screenplay and the content. I gave a title like 'Grandmaster' to my film because I could not find a suitable word to replace that in Malayalam. Titles have nothing to do with film content. There are enough instances when a film has a Malayalam title but has very poor content," he says.
Advertisement opens in new window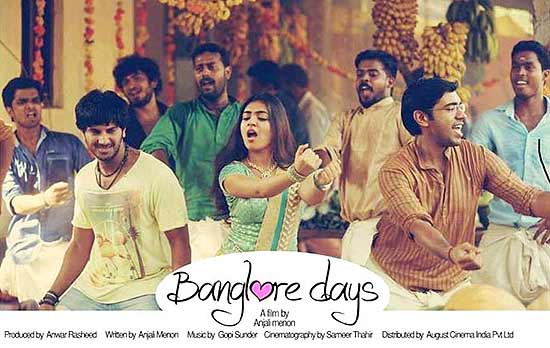 Feelgood coming-of-age flick set in hi-tech city is a big hit
Now the whole subsidy controversy harks back to the Tamil film industry—specifically to a clever political ploy by the former DMK government to give tax sops for films with titles in the language to encourage so-called 'Tamil pride'. Is Kerala heading in that direction?