It was in the August of 2001 that Outlook got a call from the writer of Satya, Shool and Kaun about a run-in with the censors over his directorial debut, Paanch. About five youngsters who are part of a rock group called Parasites, the film was rejected by the Central Board of Film Certification for glorifying drugs, sex and violence, besides the foul language and negative characters. Paanch never saw the light of day and jokingly came to be referred to as the most widely seen unreleased film in the history of Indian cinema. Its director Anurag Kashyap, however, became a regular presence in our Bollywood forays—mostly for controversial reasons. In a scathing column in 2004, he got after every big name in the industry, from Khalid Mohammed to Subhash Ghai. "We are running a donkey's race, swimming in the shallow end of mediocrity, believing we are masters of the sea," he wrote. Letters poured in, in provocation.
For many years thereafter, Anurag remained a filmmaker in search of a debut, acquiring in the process a new middle name: jinxed. Black Friday, a no-holds-barred recreation of the 1993 Bombay blasts, came to be stuck for a few years because of a court stay. No Smoking (2007) did get a release but got roundly thrashed for being a dense, pretentious and self-indulgent take on fascism. Eventually it took Dev.D (2009), a reinterpretation of Sharat Chandra's Devdas, to rescue him from oblivion and set him on an upward trajectory.
It was still hard, though, to imagine a Kashyap film as the stuff of huge kitschy hoardings, releasing with more than 800 prints and running more than five shows a day in some suburban multiplex. Gangs of Wasseypur 1 and 2 has changed that. They have made him a brand, one with more than a dozen films riding on him (see box). Anurag Kashyap is now the toast of international film fests, attending Cannes with three films and a 40-strong contingent, and due at Toronto, four films in tow. "He has got acceptability, visibility in a certain constituency that frequents the multiplexes," says Shohini Ghosh, professor at the AJK Mass Communication Research Centre, Jamia Millia Islamia. "In that sense, he is a mainstream filmmaker now, but an interesting mainstream filmmaker."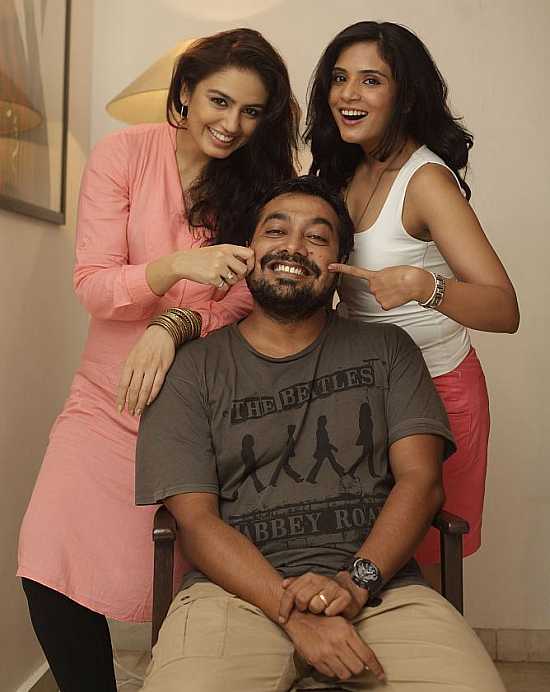 Remarkable about Anurag's success is that he has no qualms about working with new people, taking risks with untested talent or backing projects of debutants. If Gangs... brought us face-to-face with lesser-known names like Nawazuddin, Huma Qureshi and Richa Chaddha, Bombay Velvet will have a script written by historian Gyan Prakash. "I like their energy," says Anurag, "and I have believed in a conscious attempt at not playing safe." No other filmmaker in Bollywood, not even his favourites Vishal Bhardwaj and Dibakar Banerjee, is taking such risks. Says Umesh Kulkarni, director of Vihir and Deool, "Good cinema has to be a movement like the New Wave, Dogma. And he has the courage to back and produce all kinds of films, not just his own." Filmmaker and friend Sudhir Mishra affirms that: "He's putting his weight behind all sorts of films."
Anurag also gives the young creative freedom like no one else. He handed Wasseypur's script to composer Sneha Khanwalkar and lyricist Varun Grover and asked them to create music of their choice for various points in the narrative. "I delegate a lot," he says. In return, he expects total commitment and hard work. But unlike even his own mentor RGV, he doesn't hog the limelight. "It's about the whole team," he says.
His greatest strength, Anurag claims, is his lack of insecurity. He will let industry people read his film scripts. He has let journos see early cuts of his films. "It improves films, it's a constantly evolving process," he says. The only rule is not to do what people expect you to do but what you want to do. Says Mishra, "He is stubborn in what he wants. He has the courage to say no even when circumstances demand a yes." There is one thing, though, that he has learned over the years. "You are taking money from someone and he needs it back," he says. The Wasseypurs may have changed that.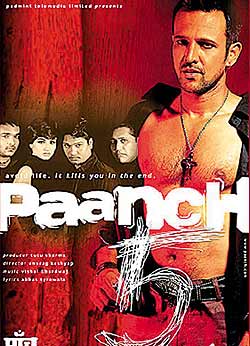 With success, however, has come criticism. Many feel he has lost his innocence, begun playing to the gallery, is using and abusing media at his convenience; that his idealism is nothing but empty bluster. "I don't wear idealism on my sleeve any more," he admits. "I am going along the industry way but creating my own path." Criticism keeps him going, it's praise that makes him anxious. "I am trained to deal with the public not liking me. I am used to being criticised."
And he has criticised others in return, recklessly at that. Bollywood's enfant terrible has taken on many holy cows and powerful individuals, be it Bhansali or RGV's films, YRF's filmmaking or blasting Amitabh Bachchan for allegedly playing dirty with Bedabrata Pain's Chittagong over Abhishek starrer Khelein Hum Jee Jaan Sey. "We're used to nobody saying anything. I engaged and fought."
Success, however, is also the great equaliser in Bollywood. The Big B has been recommending Wasseypur to his Twitter followers even as one wonders whether the white flag portends Abhishek landing up in a Kashyap film. In an answer to the query, Anurag shows me the long SMS he has sent Big B, an apology as well as a dig, from Bachchan's "sabse bada, moonhphat aur bewakoof fan". There is no reply in his inbox yet.
The entry into the big league has not gone to his head yet, he's probably still coming to terms with it. Like when I ran into him at Delhi airport soon after the release of Dev.D and he threw me a big grin: "My film is making money." I asked him to write another column. "I won't be able to do it," he replied. "There's no angst left in me any more. I won't be able to say anything provocative." Anurag was in a happy place post Dev.D, and not only because of its success, Kalki Koechlin too had entered his life. "There is stability in life," he tells me now. "Did I tell you this is my own house?"
A film that didn't get past the censors for its overdose of sex 'n violence, it became B'wood's most seen unreleased film.
He's talking of the Versova duplex, where huge posters of In the Mood for Love and Jean Paul Belmondo, not any trappings of stardom, adorn the walls of the living room. The stairs leading up to the study are lined with family pictures, he with daughter Aaliya and Kalki. He blames it on Kalki. "I am not driven by nostalgia," he says. For him, life is cinema, cinema is life. The evidence lies in the DVD-lined walls of his study. Has he catalogued the collection? "In my head," he says, rolling a cigarette. He admits he wrote dialogues in crappy films like Shaka Laka Boom Boom to build a collection that most of us would turn thieves for. Now working in ads feeds this film-buying frenzy. He has no other indulgences in life, save books. And maybe good booze. "I travel economy. Kapde apne aap mil jaate hain," he says.
What about family? Sister Anubhuti works on his projects while brother Abhinav is himself in the big league with Dabangg under his belt. His parents—an engineer father and a teacher mother, now retired in Varanasi—are not his core audience. They are hardcore Bollywood buffs. His own early memories of movies are of Bachchan and Dharmendra, of watching 3-4 films at a go on a rented VHS, of catching Heat and Dust, Junoon and Ankur on DD. He breaks into Jeeta tha jiske liye from a fave small-town movie, Dilwale. He tells you how Loha still gets played in Varanasi theatres. International films happened to him much later—when he was doing street theatre with Delhi's Jan Natya Manch and Vittorio De Sica's Bicycle Thieves became the epiphany that made him pack his bags and move to Bombay. Today he has enviable linkages with Dardenne Brothers, Fatih Akin, Danny Boyle, Michael Winterbottom, Danis Tanovic et al. Martin Scorsese may call soon.
Like them, cinematic quality informs Anurag's own craft. Shohini Ghosh finds him the most exciting Indian director cinematically. "It's about the telling as much as the story. He shoots things in a manner that you are riveted by the narrative even when the story is not interesting. He draws you in," she says. Umesh Kulkarni finds his use of music interesting. "It's like an actor," he says, at times, rising above and compensating for the film's flaws, like in Gulaal. "He has a vision and stamp on life, and communicates with the audience. He doesn't just mumble to himself," says Mishra.
However, Ghosh finds the political ambivalence in his films puzzling. Perhaps because Kashyap himself is politically aware, but not a political creature. The crime, violence subculture and a male universe are other leitmotifs. Ghosh finds his films have "too many men doing manly things". However, women do hold their own, though Ghosh thinks they need to go beyond just being sexually liberated, "he needs to get into emancipatory sexual politics." In his defence, Anurag says, "My women can't be girls next door, they can't be pretty faces, there has to be more to them."
This is a man who knows what he's doing. What he needs to guard himself against is The Anurag Kashyap Myth, the trap of a glorious self-image. "He has been lionised by a small group of people in a very fulsome manner," says Santosh Desai, MD & CEO, Futurebrands India Ltd. He has become a posterboy, a whole bunch of young filmmakers and film buffs (jokingly called Kashyaptards) having their own demands and expectations of him. It's something Anurag realises: "I feel I am getting categorised." They want to lock him into a formula but he wants to do something they may not expect from him post-Wasseypur. "I have fought with the industry all this while. It's the fanboys I have to fight now." With Kashyap, the battles change but never quite end.