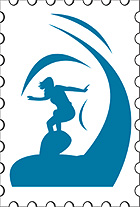 Diorama land
Whichever way you view it, Saint Lucia, a sovereign island country in the eastern Caribbean Sea, appears perfect as a picture-postcard. The colours of the vegetation are oversaturated and livid, the sand blanched white, the ocean deep turquoise, the sky cumulus-speckled on blue, the people bronze-toned—nature resplendent in its vivid tropical fecundity. The flight from New Delhi to Castries lasted a few days, via European and American plane changes. Since this is not part of any regular tourist route from India, one has to juggle time zones and schedules the best way possible. And you just cannot beat the length of the journey.
---
Nobel stats
This tiny island boasts more Nobel laureates per capita than any other country. Arthur Lewis won it for economics in 1979, and the better known Derek Walcott, who won it for literature in 1992. The people are enormously proud of this achievement, and a week is set aside every January to celebrate all things cultural and Nobel-oriented and to honour the laureates. The Nobel Laureate Week celebrations kicks off on January 23, coincidentally the birth date of both Lewis and Walcott. There are two major lectures or readings by an invited writer, panel discussions, plays, poetry, drama and music. There are visitors from all over, and of all sorts: literary and cultural professionals, tourists, and often, enticing luminaries from the world of literature turn up. Seamus Heaney, Wole Soyinka and the late Arthur Miller are among those who have livened the festival.
This year, yours truly was asked to deliver the Derek Walcott Lecture and read from my poetry, perhaps the biggest gig of my professional life so far, and for a good long while until it actually transpired, it felt like a dream. I later learnt that I was the first Indian to be chosen for the honour. A curious serendipitous aside is that another Indian poet, Rabindranath Tagore, also a Bengali, won his Nobel Prize exactly a hundred years ago in 1913.
At the festival, my new book, Fractals: New & Selected Poems: Translations 1979-2013, was released by Walcott. And at the end of an hour-long reading in the steaming heat of the St Mary's College (his alma mater) auditorium, another hour of keen questions and discussion followed. The issues ranged from literature and culture, jurisprudence and politics, to food and cricket.
---
Rama reheard
In Walcott's moving, lyri­cally erudite 1992 Nobel acceptance speech, 'The Antilles: Fragments of Epic Memory', there is a strong reference to the Ramayana, replete with colour, song and ritual. He beautifully painted the displaced celebrations from faraway India to the local town of Felicity in Trinidad, where young Indian boys, Caribbean really by now, are inheritors of rituals remembered and ret­ained over generations. I remember Walcott's poem, The Saddhu of Couva, in which he writes that even though "for my spirit, India is too far", asp­ects of India and its indentured history with his country is too close. Unsurprising that you have 'brass gong', 'Ramlochan, singing Indian hits from his jute hammock', 'mantras', 'sitar', 'Div­ali', 'Ramayana', 'bed of sweet sandalwood', and far-fledged 'Uttar Pradesh' and 'Bengal' in this poem—dedicated to another local Indian, Ken Ramchand.
---
Teardrop amulet
The Indian presence on this island is not as conspicuous as it is in some other Caribbean countries like Guyana and Trinidad. The Indian diaspora here is very old, like those in the African continent and the Pacific, unlike the new immigrants of Europe and America. So most Indians are well-acculturated, to the point of total assimilation. Even the Indian words in their daily speech have a beautiful creolised flavour—and unless you specifically point those words or phrases out, one would think that they are part of the natural lyricism of the local tongue. Most Indians, I was informed by the local honorary Consul of India, Hira Asnani, were engaged in education and medicine, or owned their businesses. I first met the soft-spoken con­sul and his wife at a formal reception at the governor-general's house atop a hill overlooking the stunning bays. It was a beautiful evening of extraordinary music by Ronald Boo Hinkson, Elra Urmay, Claudia Edward, and the Mamai Kreole—and moving personal readings by Walcott, Caryl Phillips, Glyn Maxwell, among others. We confided through our art that our mothers told us it was quite okay for men to cry­—and that it was an elegantly noble gesture somehow. Regardless of the diverse national backgrounds the writers came from, we had this precious private poetic moment in common, one I carried back home as a permanent, redolent talisman.
---
St Lucia
Tropical, fecund—
colours refract

marrying
black to brown—

our skin-tone
grace notes.

Words knit
brotherhood,

camaraderie,
art, poetry—

nothing else
mattered more.

—Sudeep Sen
---
Poet, writer and photographer, Sudeep Sen is editor of The HarperCollins Book of English Poetry; E-mail your diarist: sudeepsen.net AT gmail.com