Fundamentalisms do not necessarily announce their arrival by banging a hammer on our heads. Freedoms are often lost in little steps. The process creeps in quietly but insidiously. The path is often complex and defies a simple narrative. But here's a straightforward fact: a concerted attempt is being made to censor, control and muzzle the media. The three pillars of our democracy are all responding to the age of information with a knee-jerk reactionaryism. Since they can't impose outright censorship, they are hitting back at the media by imposing rules, restrictions and guidelines, in the name of "regulations" for the greater good.
"Indira imposed Emergency, Rajiv tried to move a defamation bill. The same mindset is at work again now."
Look at the tell-tale signs and you see they add up to a larger picture. The judiciary has put curbs on reporting from the courts and on troop movements; a retired Supreme Court judge, now the chairman of print media regulatory body Press Council, writes an article on why media must be regulated; a Congress MP and Rahul Gandhi's core team member moves a private member's bill that seeks to regulate print and broadcast media; the IT bill wants to put brakes on social media. All this has happened in the past year, most of it in the last two months.
And this despite the fact that there are four articles in the Constitution, 31 acts of legislation and 15 sections of the IPC that pertain to the media. Yet the argument is, there's need for more, to "regulate" the unbridled force that the media has become. The media, after all, looks so strong, exposing scam after scandal, putting regimes on the mat, questioning the higher judiciary. On top of that, there is the social media, VOX populi itself, testing all boundaries. But look more closely and you realise how vulnerable the almighty media really is.

In the line of ABVP ire Offices of Kannada daily Prajavani. (Photograph by Nilotpal Baruah)
"There's concern over media industrial complexes, but the debate must be embedded in Art 19 freedoms."
Already there is the clout, often amounting to a near-stranglehold, of business houses, who can withdraw advertisements just as easily as they can give them. Powerful media houses can survive and withstand such vagaries of fortune, but smaller players are hit harder. The business armtwist particularly hurts in a recessive economy when advertising is down. Business houses can also engage media in expensive litigation.
But the more immediate, and unforeseen, challenge is coming from the judiciary. Once a great ally of the media, in year 2012 it seems to have decided that the cheeky fourth estate needs to be put in its place. A senior political leader says the many scandals involving the higher judiciary and their family linkages "could have turned them against the media". So, if on March 28 this year, the SC was pondering the decision to frame "guidelines" for coverage of court cases, on April 11 came the injunction by the Allahabad High Court against reporting on troop movements. "Such guidelines bring back memories of the 1975 Emergency when we were handed out lists of dos and don'ts," says 87-year-old Kuldip Nayar, who was jailed during that dark period of Indian democracy. Now, Nayar says, "I think it is about time you guys hit the road, I will join any protest."
"The SC move to frame guidelines has the danger of inhibiting and suppressing freedom of speech and of the media."
The judicial diktats come in the backdrop of a Pune district court ordering a newschannel to pay a retired SC judge Rs 100 crore as defamation for wrongly carrying his picture last year. Then, on April 18, Press Council chairman Markandey Katju said the media needs to be regulated, as "self-regulation does not work". The retired judge, who has a low opinion of journalists' IQ, also argued this in a newspaper editorial where he said "the way media has been behaving is often irresponsible, reckless and callow." The Press Council, set up to protect the interests of a free press, now appears adversarial.
Says Ashutosh, managing editor, IBN-7, "It is worrying that Mr Katju, while singling out the media for its excesses, has not yet found an opportunity to criticise the government." Rajdeep Sardesai, editor-in-chief, CNN-IBN, believes there is an attempt to first discredit the media and then move in to suggest a regulatory framework. To some extent, all of this is happening because certain sections of the media have lost public support for being too invasive, sensational and not practising legitimate journalism. So the response of a section of the establishment seem to be to kill the patient instead of treating the ailment.

Independent move? Meenakshi N. with Rahul. (Photograph by Tribhuvan Tiwari)
"Freedom of the press is sacrosanct. Any attempt to regulate by the govt or courts must be opposed."
But the real problem the establishment seems to have is that the media has been behind exposing every big scam that has rocked the regime or small scandals that have discredited individuals in the executive, judiciary or legislature. So, as if on cue, on the heels of the judicial restrictions and Katju's comments, Congress MP Meenakshi Natarajan moved a private member's bill last week. Titled the Print and Electronic Media Standards and Regulation Bill 2012, it too argued for "regulation"!
Although a private member's bill is not a reflection of a party's position and is unlikely to have been passed (particularly as Natarajan herself was not in the house on the day it was listed), it could not be ignored that she's from Rahul Gandhi's inner circle. The Congress was embarrassed and sources say Rahul himself instructed the party to issue a clarification and distance itself from the bill. Yet, one wonders why Natarajan would move such a bill at such a time.
"Freedom of Expression is enshrined in the Constitution and there are laws to tackle media for any excesses."
In Delhi, the intolerance for free media is often couched in pious terms and thus often hard to interpret. In the states, the diatribe is direct. West Bengal CM Mamata Banerjee famously "blacklisted" many leading dailies and periodicals last month by producing a government list of approved publications. In Andhra Pradesh, it is routine for media offices to be attacked. Telkapalli Ravi, editor, Prajashakti publications, says "attacks on Eenadu and Andhra Jyothi are part of the growing intolerance". In Hyderabad, leading Urdu daily Siasat is regularly intimidated via legal notices by the Owaisi family's MIM party.
Reporters Without Borders, an organisation that monitors media across the world, says it is concerned at the steady decline in the freedom of information in India since the start of this year. "A series of moves by various branches of the state have threatened and undermined freedom of information," it noted in a report. "Both federal and local authorities keep taking repressive decisions. We urge the government to take systematic account of the need to protect journalists and their ability to work freely."

Pro-Scribed Journalist Syed Mohammad Kazmi being led to court
"It's almost as though the government and courts are finding reasons to regulate us by attacking us first."
Consider what's happening in Maharashtra. The Press Club of Bombay compiled a report earlier this year which examined the repeated attacks on journalists across the state. It showed an alarming pattern—journalists became the target of a well-knit nexus of local politicians, hoodlums and the land-grabbing or sand mafia. Over a hundred scribes had been physically attacked or their reputations sullied in the last couple of years.
Maharashtra deputy chief minister Ajit Pawar, a member of the first family of state politics, has been particularly contemptuous in his remarks on the media. Last year, in a rare show of solidarity, the media boycotted coverage of all programmes of the Pawars for nearly a week after Ajit at a rally remarked that journalists were reporting "untruths and half-truths" and that "such media should be gagged and journalists caned". The "journalists (be) caned" remark so enraged media across the state that besides the boycott, a delegation met Governor K. Sankaranarayanan to register its protest. The impasse was broken only when uncle Sharad Pawar expressed regret.
"Regulation based on an idea of paternal access is untenable in the online world where censoring can be bypassed."
Most recently, state cabinet minister Narayan Rane, formerly with the Shiv Sena and presently with the Congress and who himself runs a Marathi daily, called for stern action against his fellow politicians in the BJP and four-five media houses. This was after the contents of a CD based on CAG findings were published, which suggested that a trust he heads in coastal Sindhudurg had been given land at rock-bottom prices, many times lower than the market value; that it had also violated a key condition by constructing a commercial complex instead of an educational institution as proposed. Rane invoked breach of privilege and threatened defamation against the "messengers", instead of explaining himself.
By invoking his privilege as an MLA, Rane touched upon the larger, vexing issue that has periodically put a strain on the relationship between the media and elected representatives, and the media and judiciary. Arvind Kejriwal, Team Anna member, was threatened with a breach of privilege motion for a remark he made against MPs at a Ghaziabad rally in February this year.
"We are right to make a noise about this as the politicians, executive and judiciary have turned on us."
Privileges is a complex issue that the lay public does not understand. While the Constitution allows representatives in Parliament and state legislatures as well as the judiciary to claim certain privileges, their scope and nature are unstated, uncodified and hence ambiguous. These privileges were debated fiercely in the Constituent Assembly and there has been talk of codification since, but lawmakers—rather quick to move bills to gag the media—have been particularly forgetful about bringing in legislations to codify their own privileges.
The reason why such privileges were endowed on members of Parliament and state legislatures in the first place was because they represented the needs and hopes of hundreds of thousands of people in their constituencies. To enable this, they were given the privileges of freedom of speech and freedom from arrest through Articles 105(1) and 105(2). But would this mean their behaviour or statements in Parliament or state legislatures cannot be reported, criticised or commented upon by the media? In a functioning democracy, that would be unthinkable. Yet, each time the media has highlighted the behaviour or statements of elected representatives, they in turn have claimed privileges and attempted stern action against the 'offending' media. This extends to the judiciary too; when the media has trained its spotlght on the ills and weaknesses therein, they have been threatened with contempt of court cases.

Disenchanted Press Council chairman Justice Katju. (Photograph by Sanjay Rawat)
"Though the establishment is trying to bind us, we should resist and strive to be accountable to the people."
In the absence of codification, it's unclear to journalists where they may be overstepping the line. Indeed, it's a double whammy: on the one hand, Parliament and legislatures refuse to codify their members' privileges which keeps the media on tenterhooks; on the other, there are open attempts to bring in legislations to curb the media's scope or functioning. The same goes for the judiciary too.
So there is the might of the pen, the power of the TV channel chat. But the lowly journalist at the bottom of the great structure that constitutes the media is actually very vulnerable and subjected to many pulls and pushes. And more restrictions appear to be in the pipeline. The proposed press bill currently being examined by a parliamentary standing committee after a cabinet clearance gives sweeping powers to a district magistrate to suspend publication of a periodical and imprisonment of its functionaries for violating the law.
Then, there's the internet, inherently hard to curb, though that hasn't stopped the government from trying. The attempts last year to control content on the net on the pretext of banning communal or pornographic material is still being debated by lawmakers but it has already made social media nervous. The microblogging site Twitter, for instance, says it is willing to block tweets that will go against the law of the land. But how precisely the internet will be curbed remains something of a mystery unless our freedoms were to regress to the level of China. Says Lawrence Liang, lawyer and expert on internet laws, "The number of laws that exist to curb speech in India betrays a nervous democracy where we tread on eggshells before saying anything. All the attempts to regulate come from a political agenda, although the excuse is that the internet offends or blasphemes."
However, it's the traditional print and broadcast media which can be punished and/or influenced, by literally being made to pay. Take the latest move to regulate the tariff structure of the broadcast business even as it takes steps towards digitisation. Carriage fee, defined as the amount the broadcaster pays to the cable operator to be on a platform, will now be determined by the Telecom Regulatory Authority of India, a government body. This does not happen anywhere in the world. What this means is that channels will pay more to be on air, the costs will be determined on a case by case basis, making trai all-powerful.
In short, a sophisticated form of censorship is happening, slowly but surely. The signs are all there.
---
Who Is Out To Gag The Media
Judiciary From levying huge fines on minor reporting errors to gag orders on reporting pesky stories, from seeking enforceable guidelines for reporters covering courts to coming down on instances of "trial by media", the courts are watching the media closely, very closely
Executive From arresting professors for e-mailing cartoons to turning the screws on cross-media ownership and okaying wage hikes, from playing big brother with censorship of social media to blocking advertising in media seen as critical of the government
Legislature From the deafening silence of MPs against the growing media siege, to the control-freak mindset of a private member's bill, to fixing guidelines for covering standing committee deliberations, elected representatives are showing where they stand
Statutory Bodies From calling media "anti-people", terming journalists "illiterates", and calling for state-sponsored regulation of print and electronic media, the Press Council of India has opted to become the media's main enemy instead of engaging with it
***
Why Everyone Is Increasingly Angry With Us
Assumptions The Norwegian custody crisis involving Indian children, when the media cried hoarse about the cultural insensitivity of Norwegian authorities without even as much as asking once if the parents could be at fault, which they were, showed us in poor light.
Invasion of privacy A sting operation that falsely accused a teacher of prostitution highlights the pitfalls of a competitive media taking predetermined positions in quest for impact and numbers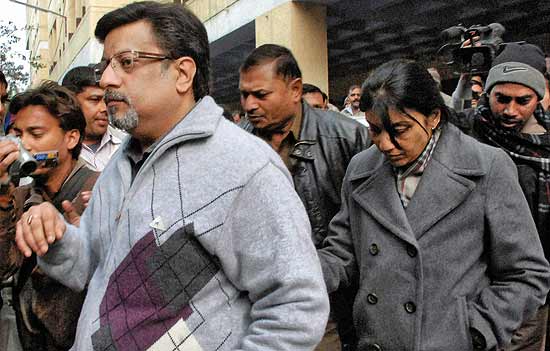 Sensationalism Skewed coverage of Aarushi-Hemraj murder case, especially by news television, the jingoism in sports coverage, taboo of reporting on the rich and famous, shrieking voices on television, have turned readers and viewers away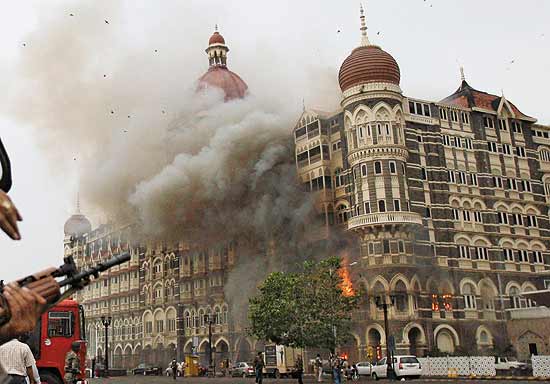 Lack of professionalism The controversial coverage of the anti-terror operations in Mumbai during the Nov 2008 attacks is held up as an example of how an ill-trained media spewed nightly wisdom
Growing corruption The ostrich-like response of media owners to allegations of paid news coverage; the burgeoning assets of journalists, inviting charges of growing corruption; allegations of extortion and blackmail by journalists are commonplace.
Gutlessness Corporate media increasingly on the backfoot in taking on big corporations, in asking tough questions of the rich and famous, and in exposing the scams and scandals of big companies. Cross-ownership by big media houses shutting out smaller players.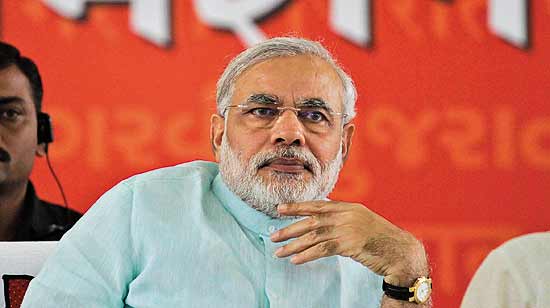 Bias Be it the manner in which Narendra Modi's 2002 genocide is repeatedly invoked while inside stories of the Congress are buried, media hypocrisy is increasingly subject to searing scrutiny on Twitter or Facebook.
***
How The World Is Watching An Indian Media Under Siege
Reporters without borders India was added to the countries "under surveillance" in the Enemies of the Internet report that RWB issued in March this year. Its Global Press Freedom Index degraded India from 122 last year to 131 out of the 179 countries studied, alongside Liberia, Kyrgyzstan, South Sudan and Albania.
Freedom house The 2012 Global Press Freedom Ranking of the American think-tank placed India at No. 80, along with Mongolia, amongst countries whose media is "partly free". India suffered a two-point decline in 2011 because of a worrying attempt to extend content control over the internet and the murder of a senior newspaper scribe in Mumbai, among other things. Despite a vibrant media, Indian journalists, it is felt, face many constraints.
Committee for protection of journalists It places India 13th on its 2011 Impunity Index, arrived at by dividing the number of unsolved journalist murders and the country's total population. India scores 0.006 and is in league with Pakistan, Brazil and Russia. CPJ also expresses concern over the "creeping control" of an otherwise "flourishing internet" in the largest democracy.
UNESCO India, along with Pakistan and Brazil, led the opposition in March this year to a proposed action plan on the safety of journalists. India reportedly questioned UNESCO's jurisdiction over its territory. Little wonder, India, Pakistan and Brazil have one of the highest levels of journalist killings and violence. At least 39 journalists were killed last year; more than half-a-dozen cases still unsolved.
***
What The Stakeholders Can Do To Break The Impasse
Media
Appoint ombudsman for each news organisation, print, electronic or digital
Make 'corrections, clarifications, modifications' mandatory
Ramp up coverage of media, even and especially of rival media houses
Make public declaration of assets of owners, publishers, editors, journalists
Work closely with judiciary and other injured bodies for better on-field training
Evolve a publicly declared code of conduct; make disclosures mandatory.
Government
See media as the eyes and ears of the people, not as a rival of the ruling party
Appreciate media mandate to "afflict the comfortable"
Acknowledge that in a competitive era, media exists at the mercy of consumers
Seek greater transparency; make government websites interactive
Lay annual reports in Parliament detailing complaints against media
Formulate clear and rational policy for advertising by government departments.
Judiciary
Involve media organisations before initiating contempt of court proceedings
Facilitate realtime TV, internet coverage of court proceedings
Arrange for daily briefing to settle doubts and respond to media questions
Arrange for a judge to interact with court reporters once every week
Address the issue of inordinately long and poorly written, often confusing, if not convoluted, judgements.
---
By Saba Naqvi with Smruti Koppikar and Anuradha Raman with Debarshi Dasgupta