For some of us, a vacation is to discover new destinations, places steeped in history and heritage; for others, it could mean a culinary adventure or entertainment and shopping. For me and my family, it's all of this and more. We take a vacation to destress, to rejuvenate and recharge. The destination apart, however, these days getting there itself has become anxiety-ridden. The congested airports, for one, say when you have to take connecting flights from Heathrow or the passport controls and the security frisking when travelling anywhere to the West. So, the best holiday for me is to go to just a one-stop destination and stay put so that I don't have to deal with the angst of packing and unpacking or the drudgery of going from one place to another. It was in search of such a vacation opt­ion that we discovered the cruise—vacation on the high seas on a floating city.
Advertisement opens in new window
The idea of going to the sea was something new for us. Titanic may have been a blockbuster film but it defi­ned the terror of an ocean holiday. My husband Ramesh, who in the best of times finds newer ports of call unsettling, had to be convinced that 16 nights on the sea weren't rea­lly that much of an adventure. So we inundated him with att­ractive brochures of what to expect: the exciting dining options and the prospect of a zen-like calm while looking out at the blue sea.

Dining hall aboard the ship
Finally, he relented and we decided to take a Western Mediterranean/Adriatic Coast cruise. We were to board our ship from Southampton, England, and we would sail through ports and cities in Spain, Italy, Croatia, back again to Spain and Southampton. We chose our ship carefully; we were advi­sed to take only a brand-new ship. The Celebrity Eclipse was a virtual city on the seas, massive, with 2,800 passengers and 2,000 crew to indulge every whim of every guest. The formal dining rooms on two floors could seat 1,000 guests, amidst glittering chandeliers, the best collection of wines, and food customised to even mine and my daughter Sanchaita's Indian vegetarian palate—yes, really.
Advertisement opens in new window
We were 2,800 passengers aboard the ship and 2,000 crew. Which meant every whim of every guest was indulged.

All this, though, was only a small part of the vacation. There were just as many options for daily activities: from learning the art of glass-blowing to taking dancing lessons, cooking classes, yoga and meditation. For the more erudite, there were special talks by experts on subjects as exciting as the conspiracy theories on the death of Marilyn Monroe to post-screening discussions of classic films with an onboard film critic. If nothing else, you could borrow from Celebrity's well-stocked library and read on your personal deck as you passed by the spectacularly endless swathe of water.
The most exciting feature was the evening entertainment: spectacular productions from Broadway and West End shows which could vie with what could be available in Las Vegas or the night spots of London and New York. And at no extra charge but all included in the ticket cost. You could dress in your evening best, go to dinner and walk to the auditorium for your evening out. Enter­tain­ment over, you could return to your suite—unless of course you wanted to spend time in the casinos with the one-armed bandit slot machines, the poker tables, the roulettes. For retail therapy, there was duty-free shopping at par and sometimes even cheaper than Dubai and Singapore. And there was music and dancing late into the nights. The most memorable moment of the cruise for Ramesh and me, however, was when Sanchaita walked the ramp escorted by the debonair captain of the ship, a singular honour given only to the belle of the ball!
Advertisement opens in new window
Then there were the city tours when the cruise ship docked in ports like Seville (Spain), Venice (Italy) or Dubrovnik (Croatia) and you were allowed to step off and discover the city as a tourist for the day. But minus not having to pack your bags, go to yet another airport, take a flight and check in new hotels in new destinations and unpack once again. On a cru­ise holiday, all you need to do is soak in the atmosphere of the city and walk back to the ship. So, while walking down the ramp, we found couples and co-passengers who had already booked themselves on to another cruise. These were the cruise addicts on a back-to-back cruise.
***
Plus 4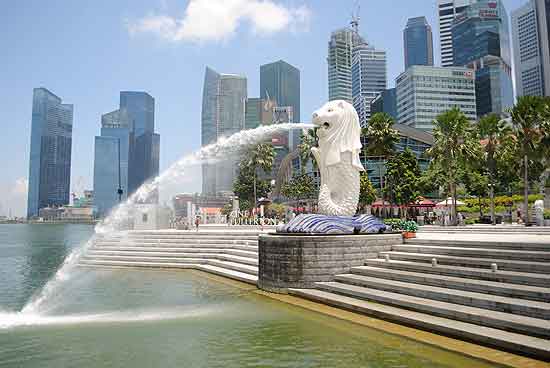 A 14-day adventure, The Asia Repositioning Cruise (www.royalcaribbean.com) sails from Singapore, via Malaysia, before gliding along the coast of Australia.
Advertisement opens in new window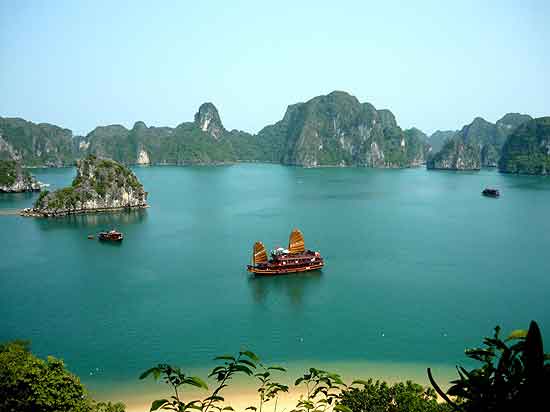 Aboard the ship to Vietnam (starcruises.com), you sail past the sandy white beaches of Danang, glide along the UNESCO World Heritage Site Halong Bay, and dock at Sanya.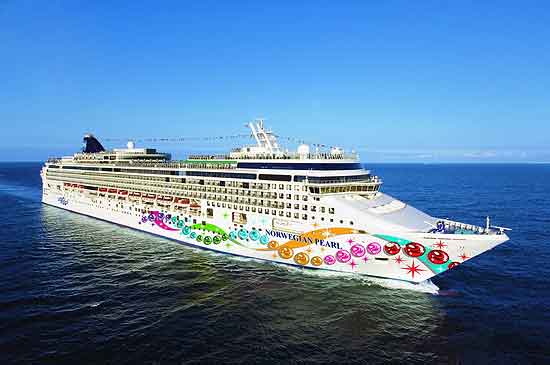 Aboard Norwegian Pearl (makemytrip.com), you cruise through the Caribbean seas, past Alaskan waters. On board, there's a bowling alley, rock-climbing walls etc.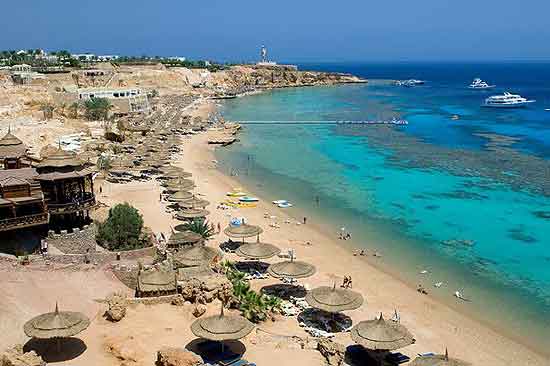 'Red Sea Riviera (www.msccruises.in) offers a generous slice of rare marine life, water sports (wind- and kite-surfing, scuba-diving). Dock at Sharm el-Sheikh resort for a break.