Smriti Zubin Irani, 38, is articulate, her language is sharp. The weltanschauung of the Union HRD minister is in sync with the Rashtriya Swayamsevak Sangh (RSS), the cultural mentor of the Bharatiya Janata Party (BJP), to which she belongs. She is obsessed with giving Sanskrit prominence in school curriculums. She is eager to perpetuate through textbooks a Hindutva view of India, aglow in imagined glories such as the flowering of plastic surgery and nuclear science in ancient times.
Of late, there has been a buzz about her: she scrapped German (being taught as a third language for Classes VI-VIII) at Kendriya Vidyalayas; she apparently barely survived the Nov­ember 9 cabinet reshuffle though it was felt she had received a ministerial post too early and too easily; in the end, she even found herself mentioned as a probable chief ministerial candidate of the BJP in Delhi. During the reshuffle, it was believed she might be given the i&b ministry, which would suit her profile, for important ministries like HRD don't come with the 10 years or so Smriti has in politics. Her absence at the swearing-in ceremony did not go unnoticed. Information officers who walk with their ears to the ground sensed a cha­nge. But as the names were read out, it became apparent that she was safe.
Her decision on German threatens to put thousands of children in the lurch—unless they hold its operation at least for a year. For her, it was almost as if they might as well learn Sanskrit in the time before the exams. She also caused Prime Minister Narendra Modi some embarrassment: at the G20 summit in Brisbane, Chancellor Angela Merkel of Germany made pointed references to Smriti's ill-treatment of Deutsch. This could have prompted the martinet in Modi to either pull the reins on her or remove her without ceremony. But Smriti survives.
Perhaps Modi has always been deliberately playing her to neutralise party veteran Sushma Swaraj. Many party observers believe this might be the case. To be sure, there's something similar about the two women. Sushma, in handloom saris and a large bindi, projects a certain image of an Indian woman that the Sangh parivar has alw­ays favoured. Ditto Smriti, who has been through the tears-and-flashing-eyes routines of saas-bahu serials with melodramatic panache. Sushma could well play foil to Smriti in them. For now though, Smriti has proved more than a match for the older Sushma.
"Someone remind me: did Tagore go to university? He certainly did establish one and also held enlightened views on education."


Swapan Dasgupta, Columnist, tweeting in support of Smriti
She seems to ride through storms with consummate ease, changing her image whenever necessary to suit her purpose: as HRD minister, she appears in glasses, files clutched close to her, taking on a serious demeanour. She drew barbs on social media for passing off a leadership camp certificate from Yale as an Ivy League degree. One Twitter post said: "Yale Student of the Year." Another said: "100 per cent FDI in Smriti Irani's degree." The worst barbs came from none else than BJP sympathiser Madhu Kishwar. "Smriti Irani merely Class 12 pass. Went to become fashion model on to TV serial bahu. Is this qualification enough for India's education minister?" Kishwar tweeted. Smriti shrugged it off with, "Why don't you file a petition and we can discuss my degrees?" In fact, what was in question was the conflicting affidavits on her qualification that she had submitted to the Election Commission.
That was five months ago. She has travelled far in that time. Now, it's not uncommon to hear words like "powerful" in mentions of Smriti. She is said to enjoy the confidence of the PM. What is more, she harkens to the dictates of the RSS headquarters in Nagpur. She has toed the Sangh line on appointments to the Indian Council of Historical Research and the Indian Institute of Advanced Studies, Shimla. In the past, she has claimed that her grandfather was an RSS member.
Around her, she has built a team she is comfortable with. Gone is the former secretary Ashok Thakur who Irani thought was behind the messy plan to try a four-year graduation course at Delhi University. She junked it, as the BJP had promised in its election manifesto. According to sources, Irani was miffed that the secretary had kept her in the dark about certain things. Some other famous clashes followed. It was rumoured that she had flung a file at a joint secretary she had taken a dislike to. The joint secretary swore never to set foot again in the ministry. Gone was the Irani who would keep the media posted on her every move. In fact, the change, many media persons say, was after Amethi. "Where once she was a willing participant on television deb­ates, she began to keep away." Says a prominent television anchor, "She often proved to be a perfect sparring partner for Congress spokesperson Manish Tewari and always came prepared with facts and figures, taking many of us by surprise." But ever since she became HRD minister, Irani has completely dropped out of the media radar, leading to rumours that she had been asked by the prime minister to keep the media at bay. One of her first instructions to the media was "no phones please". "She was paranoid about being recorded or photographed," say sources in the ministry.
That Irani does not take kindly to dissent was evident in the sudden transfer of NCERT director Parveen Sinclair, who had to quit after charges of misappropriation of funds were brought against her. Bureaucrats, unu­sed to autonomous organisations and their heads, found an opportunity to get back at Sinclair. The charges were never proved, but the HRD ministry's vigilance wing said it was not satisfied with her res­ponse. Sinclair had to quit. Acade­micians describe her as a mathematician who had a mind of her own. "She could tick off joint secretaries in the ministry on facts," said an academician. Sinclair's exit puts a question mark on the National Curriculum Framework, which is up for revision now. Much of the work has already been done and now, academics say, this will provide a perfect excuse for the minister to push through with her agenda with the RSS backing her to the hilt. "She is under pressure to junk the curriculum and has made statements to this effect," a source said.
"The RSS, one hears, was close ideologically to the Nazis' SS. For the party to junk the German language is beyond reason."


Manish Tewari, Former I&B minister
Her officer on special duty is one Sanjay Kachroo, an ABVP activist from Jammu and an ex-Reliance employee. Kachroo, along with Nupur Jhunjunwala (daughter of the leading stockbroker Rakesh Jhunjhun­wala), are treated with deference in the ministry. Smriti has been also described as a headstrong woman who does not listen to reason. An incident involving food processing minister Harsimrat Kaur is worth recounting here. Kaur spoke on the importance of packaged food in schools. Smriti, according to sources, put a call to Modi to get Kaur to retract her statement. It is also learnt that a committee looking after mid-day meals in schools has been asked to keep all ngos out of the committee deliberations. "Akshay Patra, a voluntary group with wide reach and involved in providing mid-day meals to schools, will be kept out this time," says an old-timer. Incidentally, Akshay Patra handles the mid-day meal scheme in Rajasthan and happens to be a favourite of chief minister Vasundhararaje, with whom Modi is known to share an uneasy equation.
For someone who began her stint in the BJP by demanding Modi's resignation in the national interest, Irani has travelled far. That comment made in Modi's Gujarat, 10 years ago, had boosted the TRPs of her serials.
One of the first things she did after becoming a minister was to give officials a list of 60 things to do, among them introducing "Vedic education" in the school curriculum. One senior official in the ministry was stumped when she asked him, "What's the purpose of degrees? What about education for life?" Smriti now has a junior minister, Ram Shankar Katheria, in the ministry. Already, he is in the news for allegedly fudging his marksheet. And together, this team seems set to change the face of school education in the country, giving it a saffron tinge and implementing the Sangh agenda.
But, from all accounts, Smriti seems set in her way. She is her party chief's favourite star, working to a script written by her mentors. As this article goes to press, Irani has firmly rejected German as a language for Kendriya Vidyalaya students. To the proposal of gradually phasing out German, she has a counter: Teach them Sanskrit. Says former Information & Broadcasting Minister Manish Tewari, "The RSS, one hears, was ideologically close to the Nazis' SS stormtroopers. For the party to junk the German language is beyond reason."
But whatever role is assigned to her by the party and its string-pullers—even a go at the chief ministership of Delhi—Smriti is bound to execute it to their satisfaction, demonstrating ama­z­ing flexibility. She seems to read and remember her scripts well.
***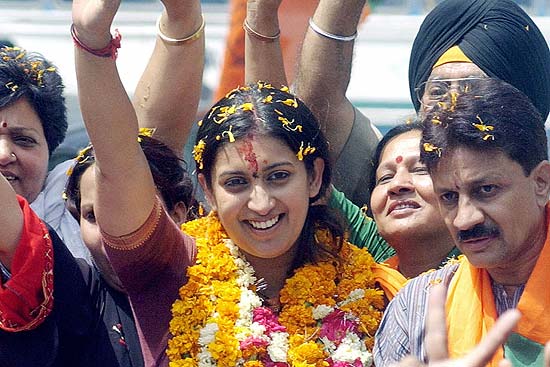 Hop, Step And Dodge With Ease
The travails and survivals of Smriti Zubin Irani
Education
Contesting from Chandni Chowk In 2004, Irani said she had got a BA degree from the School of Correspondence in 1996
In 2014, contesting in Amethi, said she had a 1994 BCom from DU's School of Open Learning
Higher Education
At the India Today summit, she said: "People may call me anpad (illiterate) but I do have a degree from Yale."
Fact: she attended a six-day leadership programme at the Ivy League college, along with a group of 12 MPs
Sangh Pressure
Summoned by RSS leaders to discuss course correction in school curriculum
Plan to start Bharatiya Board of Secondary Education with emphasis on Indianising the syllabus, which has RSS imprint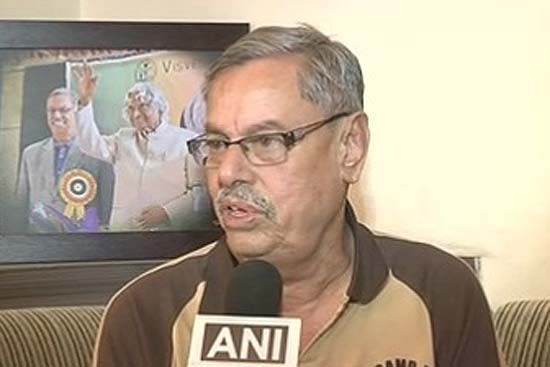 Accused of favouring an RSS man Vishram Jamdar as chairman of Visvesvaraya National Institute of Technology, Nagpur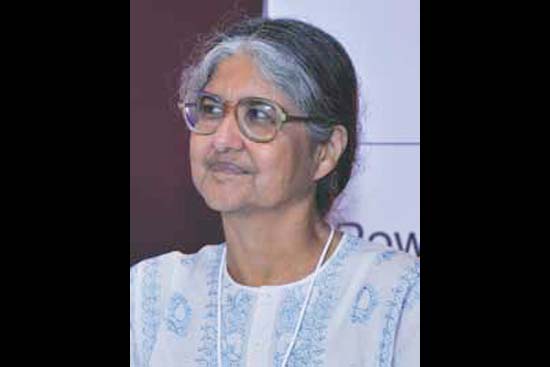 Action
NCERT director Parveen Sinclair (above) falls out of favour after Irani undertakes a review of the national curriculum framework.
Asks for Sanskrit Week in all schools, renames Teachers Day as Guru Utsav
Reaction
Irani removes German from curriculum of Kendriya Vidyalayas, leaving thousands of students in the lurch. She said no to the Kendriya Vidyalaya Sangathan plan to allow German for two years. In so doing, she was also reversing a 2011 UPA decision.
Move sparks furore and figures in Narendra Modi's meeting with Angela Merkel at G-20 summit in Brisbane.