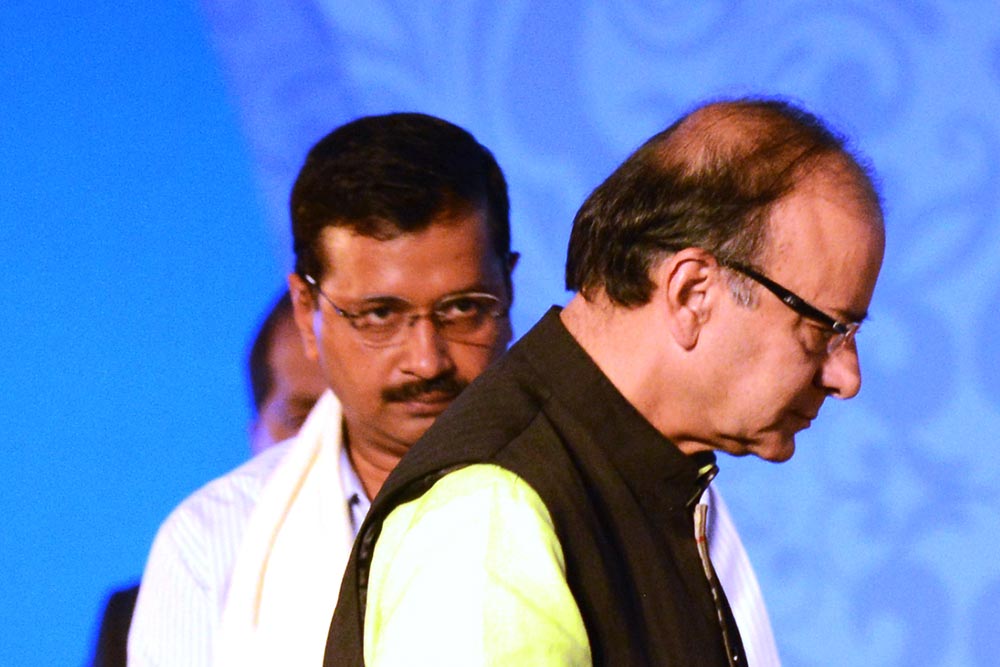 Delhi
What Price, CM?
So what can Delhi chief minister Arvind Kejriwal do? He can, of course, contest elections and win. But he cannot suspend officials or set up a commission of inquiry in Delhi because Delhi is "neither the Centre nor the state", argues a communication from the lieutenant governor's office to the CM after the Union home ministry declared the one man commission to look into irregularities in the Delhi & District Cricket Association as 'illegal'.
---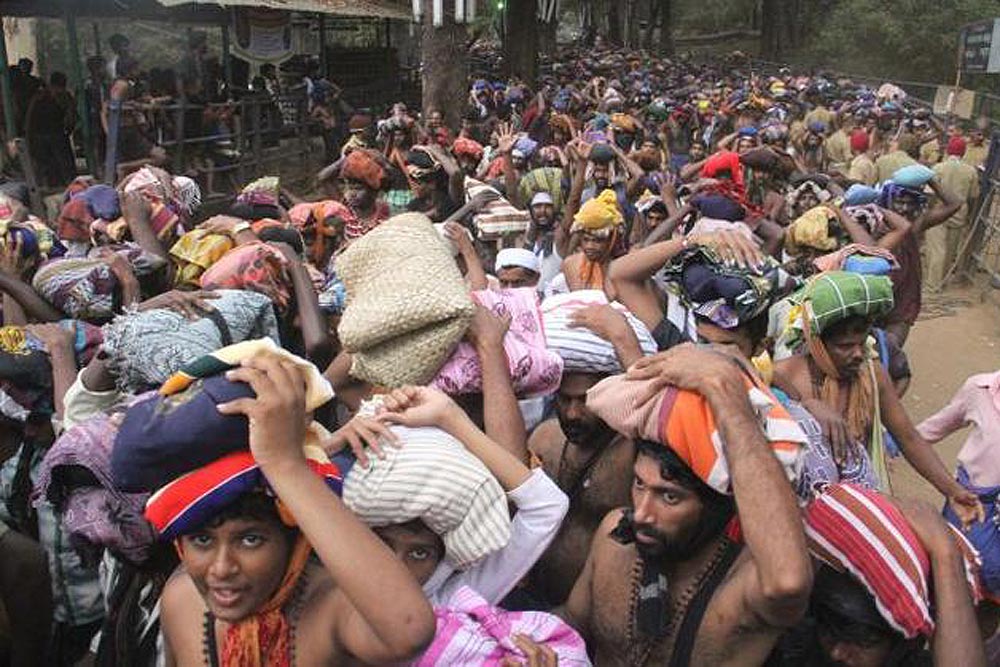 Kerala
The Old Chestnut
Lord Ayyappa is celibate and it would not be right to tempt him with the presence of women between the age of 10 and 50 at Sabarimala. Even as the SC felt the move was unconstitutional, the Travancore Devaswom Board chief wondered why women, who "are not safe walking the street" are so keen on a difficult pilgrimage to visit a temple deep inside a jungle.
---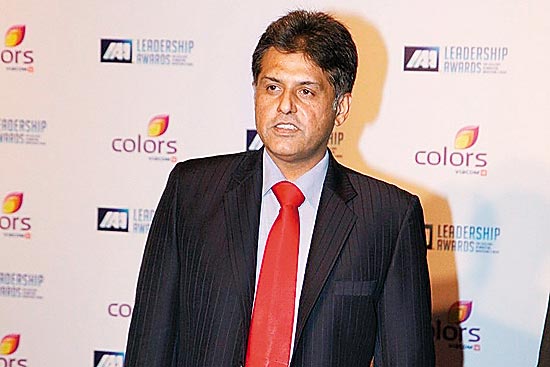 Delhi
A New Flank
Four years after Indian Express rep­orted movement of two army units towards Delhi on the night of Jan­uary 16, 2012, ex-Union minister Manish Tewari has declared the report was "unfortunate but true". With Gen V.K. Singh, then the army chief, now a member of Modi sarkar, the comment caused quite a stir. The Congress distanced itself, but both IE and its then editor-in-chief, She­khar Gupta, said they stood vindicated.
---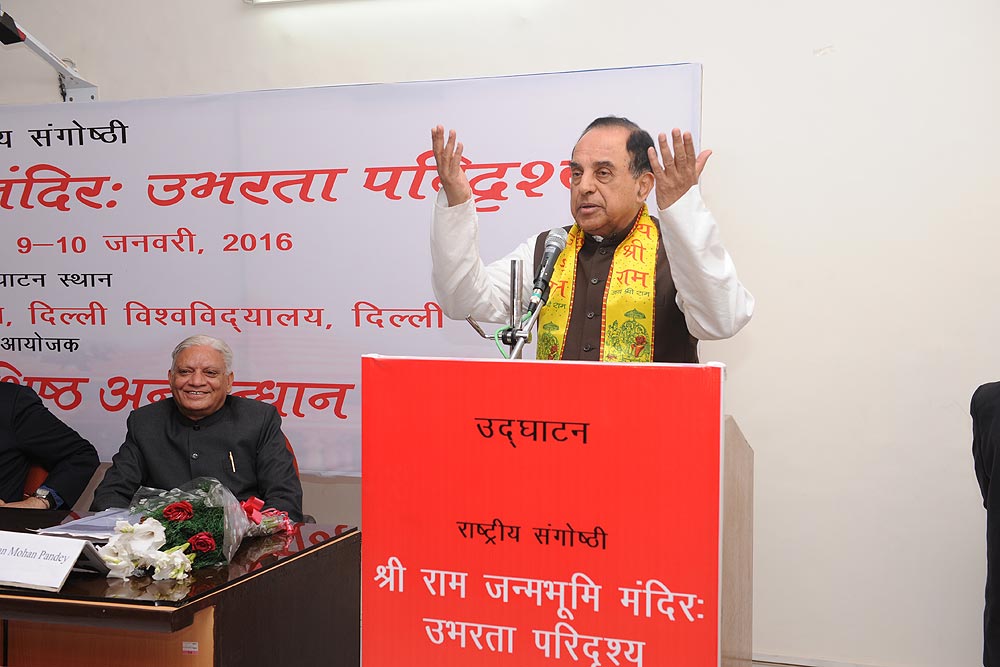 Photograph by Jitender Gupta
Uttar Pradesh
Temple Bells
One-and-a-half years after being elected on the development plank, in which time both the BJP and the RSS have kept quiet, there are faint rum­ours about the imminent start of construction of a Ram temple at Ayodhya. Is the final verdict from the apex court round the corner? BJP leader Subramanian Swamy asserted at a Delhi University seminar that the Supreme Court verdict would be in favour of building a temple at the disputed site and that construction would start before year-end. With two additional solicitors general by his side, Swamy confidently declared that once the court battle is won, it would be a matter of time before disputed temples at Mathura and Kashi are also constructed.
---
Andhra Pradesh
Raj Dharma
He is not a writer, not even a good rea­der, admitted Governor E.S.L. Nara­simhan, former director of the Intelligence Bureau, at the Hydera­bad lit fest, but he can read minds. Provoked by writer Nayantara Sahgal, he wondered whether civil society existed only for terrorists and protested against the poor portrayal of the police in films. Remove them for a day and you'll see, he dared. Dissent does not mean there is no assent, he argued.
---
Jharkhand
Born Identity
The ambitious programme to record biometric details of Indians and give them a unique identity is over five years old. But the announcement that the Jharkhand government would give Aadhaar to newborn babies as birthday gifts on the day they were born, shows how little it is understood. Officials clearly are oblivious of the fact that fingerprints and the iris may undergo changes as babies grow.
---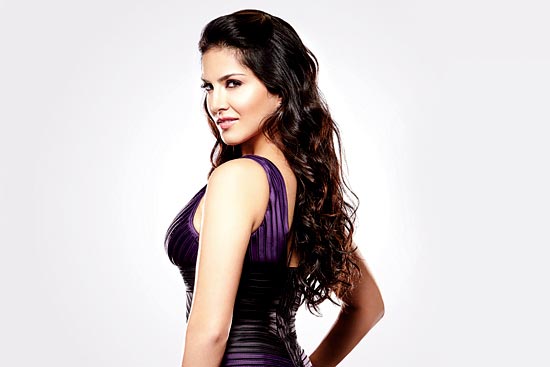 Maharashtra
Coming Soon
India has the third most watchers of pornographic content, after the US and UK. On average, Ind­ians spend about 9.5 minutes on every visit. The most common keyword sear­ches among Ind­i­ans are bha­bhi, aunty and teen. But censor board chief Pahlaj Niha­lani can rest easy: 'Sanskari' India goes easy seeking Sunny Leone on Raksha Bandhan.