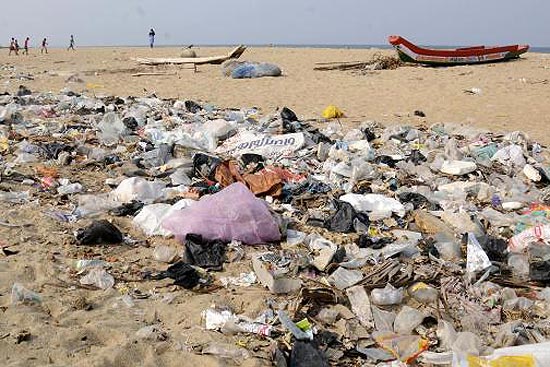 Tamil Nadu
Keep Your Garbage
While Chennai went underwater following torrential rain, triggering a political slugfest, there was also a stark reminder of the city's losing battle against sea pollu­tion, seen increasingly as a global garbage can. But the sea this time threw back the garbage and littered the beaches with pla­stic, rubber and sanitary products. The garbage will affect fishing and marine life even as cost of cleaning the beaches go up. The stink will affect tourism and development of resorts. But then people, and people in power, seldom react till it's too late.
---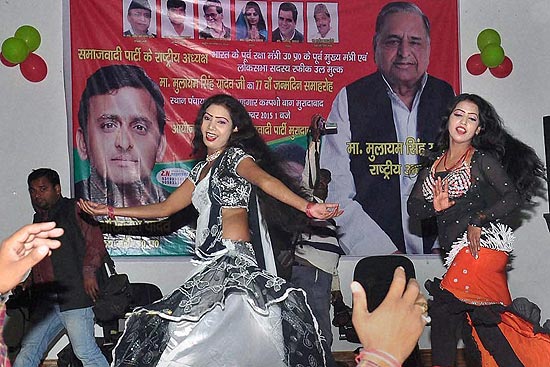 Uttar Pradesh
Birthday Boy
Surely even a 76-year-old man is entitled to celebrate his birthday, argued SP spo­k­esmen to critics baying at Mulayam Singh Yadav's birthday bash in Saifai. The ostentation (decorations used 80 quintals of fragrant flowers), the dance numbers and flying in music maestro A.R. Rahman to ent­ertain were certainly not 'socialist'. For an ex-school teacher who cycled to school, Netaji has done well for himself.
---
Rajasthan
Bovine Message Lost
A hot air balloon tied to a plastic cow with a drooping head—meant to show how cows are dying as they cho­ked on plastic and litter—prompted police action at a Jaipur art fair. The artists were roughed up and detained, the balloon was brought down and worshipped. A police officer justified the action and said it was not a pretty sight, advising artists to do whatever they liked indoors. Chief Minister Vasundhara Raje reacted a day later and said she was "saddened" by the police action. The balloon did not come up again though.
---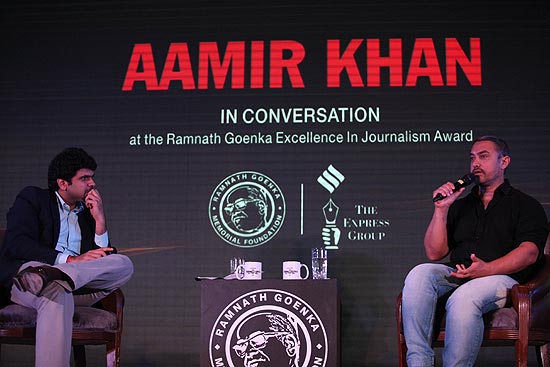 New Delhi
But What Did He Say?
Talk of missing the wood for the forest. At the Ramnath Goenka awards ceremony, a comment not made by actor Aamir Khan during a conversation at the event was seized by people to pill­ory him. The actor was candid in saying that wife Kiran Rao feared for their child and the couple felt there was a growing sense of desp­o­ndency in the country. He did not say the country was intolerant, nor did he say he felt insecure. Nor did he suggest that he was planning to leave. But that did not matter as the Shiv Sena asked him to go to Pak­is­tan; Om Puri felt Aamir was guilty of inciting people.... Maulana Abul Kalam Azad, the actor's great gra­ndfather, had declared in the Cons­tit­u­ent Assembly that a nation was known for the quality of mind of its people. Judging by the silly reactions, one would say the quality is quite suspect.
---
Karnataka
The Raj Masseurs
Occupants of India's sprawling Raj Bhav­ans cannot be faulted for indulging in a body massage. Most of them are old and ailing in any case and could do with it. But news that the guv's bungalow in Bangalore has as many as five masseurs on its rolls and spends a neat Rs 1 lakh every month on them was destined to raise eyebrows. The grudging admission to a dogged RTI activist also divulged that the Raj Bhavan boasts of seven 'dhobis', 21 kitchen staff , eight 'khalasis' to clean utensils and even a 'cyclist' to fetch mail from the main gate highlights much that's wrong with our colon­ial hangovers.
---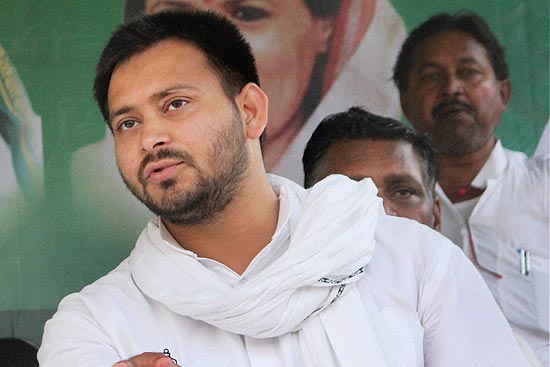 Bihar
Life School Learners
Neither pictures of the ex-Delhi Daredev­ils 12th man with a curvy young lass nor troll reminders that he is a Class IX dropout made much of a dent on the nat­ion's youngest dep­uty CM, Tejasvi Yadav. His media minders reac­ted with alacrity to point out that the qualifications of Union ministers like Uma Bha­rti (Class V), Smriti Irani (Class XII) and even the PM himself were nothing to crow about.
---
Kerala
Lines Drawn
Parents, officials and even the education minister appeared to endorse the action of the 67-year-old Farook College in Koz­hi­kode, which prevented boys and girls from sharing a bench. And it's not just here, even in engineering colleges in the 'progressive' South, authorities seem to frown on boys and girls talking to each other on campus. Alas, it's true, parents show a lamentable lack of con­fidence in their kids here.