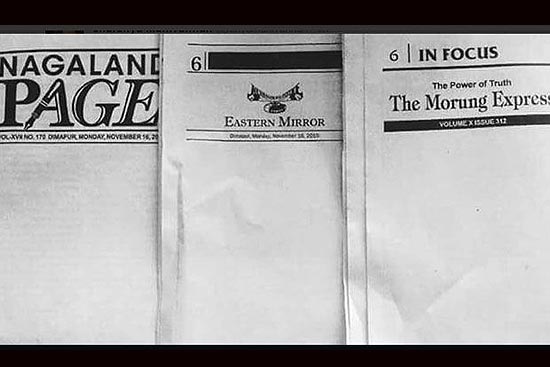 Nagaland
Fighting With Blanks
If there were any doubts about our men in uniform and the muscle they carry, Assam Rifles, the country's oldest paramilitary force, has dispelled them. They issued a stern warning to newspapers to des­ist from giving space to insurgent fact­ion NSCN(K). The newspapers, sandwic­hed between 'terrorists' and securitymen, respon­ded with Emergency-style blank editorials on November 16, National Press Day. Experts, meanwhile, point out that a ban on news coverage will only deprive security forces of invaluable info.
---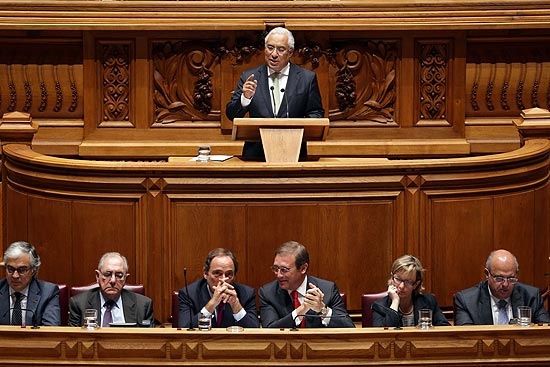 Goa
Waiting For The Goan
Unlike the English and French, Portugal treated their subjects in India as equal citizens with political rights. Not surprisin­g then that Goans are waiting for the son of local poet Orlando de Costa and leader of Portugal's Socialist Party Antonio Costa to be invited to form a coalition government. While Anto­nio was born in Portugal, his father was a regular visitor to Goa till he passed away 10 years ago.
---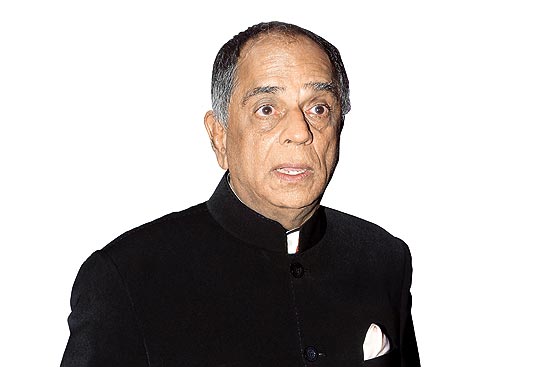 Maharashtra
One Man's Vision
Critics may have trashed his Salman Khan film interval insert 'Mera desh hai mah­aan, Mera desh hai jawan' in praise of NaMo, but cen­sor board chief Pahlaj Niha­lani is elated. An unabas­hed Nihalani also didn't find anything wrong in visuals of a Dubai expr­e­ssway, a Moscow busin­ess centre, a US space shuttle etc being part of the video. It showed the PM's vision, he told the media gravely.
---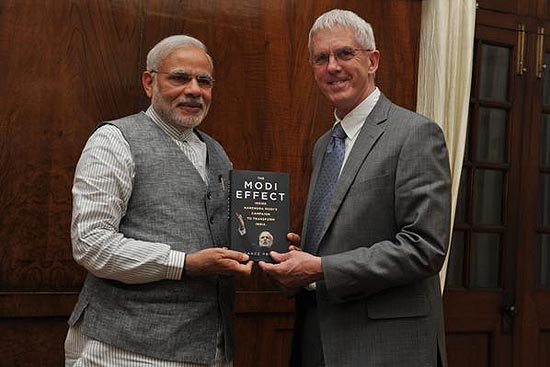 London
All For A Quickie
How do quickies get written? The Modi Effect, an inside look at Narendra Modi's 2014 election to transform India, got done like this. An unnamed associate of Modi approached Tony Blair's former spin doctor Lance Price and a third party paid him an undisclo­sed sum of money in June last year. The PM met the author four times and, presto, in 10 months a racy acco­unt of how Modi harnessed technology and social media to get his message acr­oss was ready. While Price, an ex-BBC correspondent who worked at 10, Downing Street, has trashed rep­o­rts that he had never heard of Modi before he was approached, he did not deny that his travels and hospitality were taken care of by the mysterious 'third party'. While a second, 'updated' edition is on the anvil, bets are out on who's paying for this one.
---
Delhi
Swadeshi Roadblocks
Finance minister Arun Jaitley's ann­oun­cement of 'big bang reforms' do not seem to have succeeded in diverting attention from the BJP's dismal showing in Bihar. That said, RSS affiliates Bharatiya Mazdoor Sangh and the Swadeshi Jagaran Manch have taken note, but only to accuse the government of taking hasty decisions. Demanding a white paper on inflow-outflow of capital from the country, the two outfits have war­ned the government to go slow on FDI, an ominous sign before Parl­iament assembles next week.
---
Kerala
The Pure Male Species
Will there ever be a machine to ascertain that men have been celibate, vegetarian and not touched alcohol? Well, such a mac­hine would disallow 90 per cent of the four million pilgrims who turn up at Saba­rimala temple annually. The angry riposte was to the Travancore Devaswom Board president who declared the board would reconsider the arcane rule to disallow women between the ages of 6-60 at the Ayyappa shrine as and when a mach­ine is invented to test the 'purity' of women.
---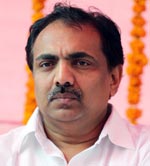 Maharashtra
A Peasants' Leader
Five-star hotels in Dubai and London, a shipyard in Australia, and personal wealth estimated at Rs 100 crore may not sound like much of a big deal for legislators in many states. But then Jayant Patil, who gets a monthly 'salary' of Rs 70,000 as an MLC, is also the secretary of, hold your bre­ath, the Peasants & Work­ers Party and has the Anti-Corruption Bureau breathing down his neck following a complaint.