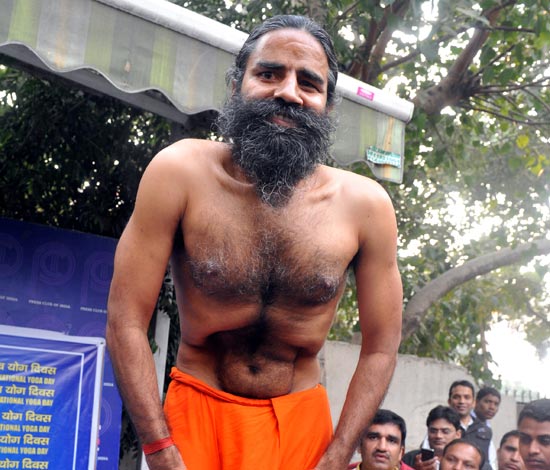 New Delhi
Arhar Mahadev
Marie Antoinette is famously (and incorrectly) attributed to have said "If they can't eat bread, why don't they eat cake?" when food prices sparked riots in 18th century France. In 21st century India, Baba Ramdev has come close with his advice to people to eat less 'dal' at a time when its price is competing with that of chicken. The yoga guru's advice, however, came not out of concern for the pockets of cash-strapped consumers but out of reasons of good health. Eating less dal, the main source of proteins for the vast majority of Indians, the Baba opined, would induce fewer joint pains. In rearguard action, the Modi government clamped down on hoarders to bring prices on even keel.
---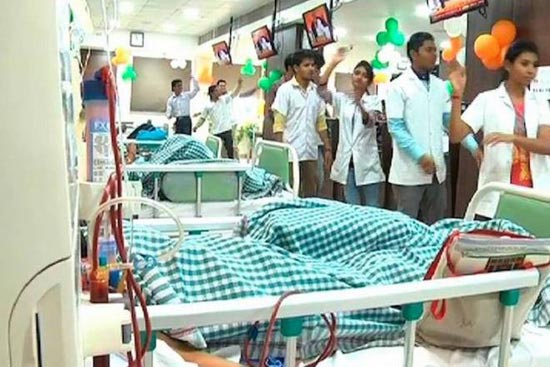 Gujarat
Dancing Doctors
The spirit of the Bollywood hit film Munnabhai, MBBS affected the behavior of doctors and staff at an Ahmedabad hospital, where they broke into an impromptu garba with loud music in the ICU. They were making up for not being able to go for Navaratri celebrations. A video went viral, and last heard, an inquiry was on.
---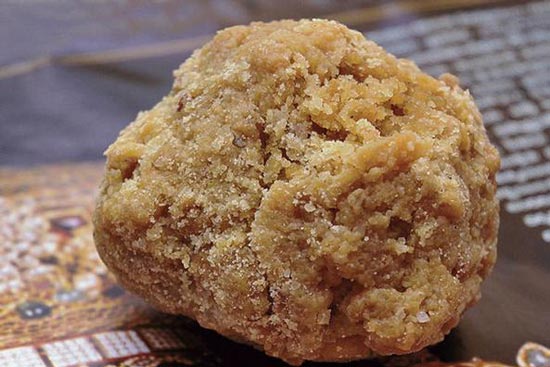 Andhra Pradesh
The Lord's Loss
The Balaji temple at Tirupati has been reputedly making laddoos for nearly three centuries. Each year, devotees buy 90 million pieces. But the Tirum­ala Tirupati Devasthanam (TTD) is finding that neither experience nor mass consumption is helping matters. Last year, it ran up a loss of Rs 150 crore because of rising input costs. Also, half the pilgrims foot it to the temple and are entitled to a free laddoo and two more at subsidised rates. The Devas­­­th­anam is not sure whether to increase the price, lower the weight or stop the entitlement.
---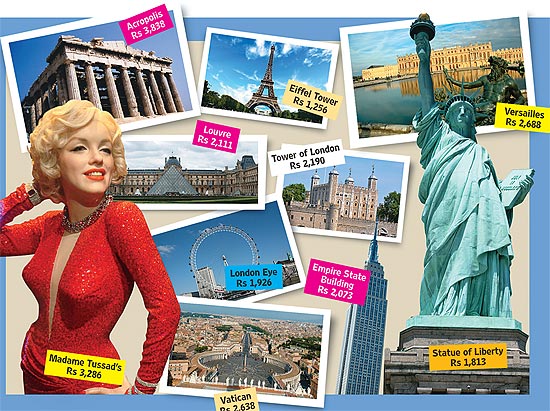 Uttar Pradesh
Price Control
Foreign visitors to the Taj Mahal are usually aghast at having to pay Rs 750 for a view of Shahjahan's epitaph to love while Indians have to only pay Rs 20. But do they complain too much? Newly released figures show that entry into some of the world's most visited spots is between two and three times more expensive, and that's without counting the cost of photography. It costs Rs 1,256 to get into the Eiffel Tower, Rs 1,813 for the Statue of Liberty, Rs 1,926 for the London Eye, Rs 2,073 for the Empire State Building, Rs 2,111 for the Louvre, Rs 2,190 for the Tower of London, Rs 2,638 for the Vatican, Rs 2,688 for Versailles, Rs 3,286 for Madame Tussaud's, and Rs 3,838 for the Acropolis. Isn't there a case for increasing ticket rates for the Taj?
---
Canada
Punjab Da Puttar
While there are only 13 'Punjabi MPs' in the current Lok Sabha, the newly elected lower house of the Parliament in Canada boasts of as many as 17, five of them turbaned Sikhs. The new Canadian Parliament is said to be the most diverse ever, with 'at least' 10 Muslim MPs. While Punjabis have become legislators in many countries, and Dalip Singh Saund, a turbaned Sikh, was elected to the US House of Rep­­­­­--s way back in 1957, the key to their success in Canada lies in exclusive enclaves or ghettos like Brampton in Ontario where they choose to live. No wonder, new prime minister Justin Trudeau's bhangra at a social do in 'Little Punjab' is trending on YouTube.
---
Haryana
Everything Except Booze
When yet another teenager was abducted, raped and killed while she was returning home on the outskirts of Delhi with her family after watching Ram Leela, it triggered yet another blame game. The Delhi police chief said moral science classes would help. In UP, minister Azam Khan pointed an accusing finger at smart phones and pornography. Curiously or not so curiously, nobody points an accusing finger at increasing consumption of alcohol!
---
Kerala
Candidates Pvt Ltd
Mandated to spend two per cent of their profit on csr activities, the Rs 1,200-crore Anna-Kitex group in Kerala has fielded its own candidates in all 19 wards of the panchayat where its garment factory is facing protests for pollution. The group claims it has done no wrong as there is no law against it. And haven't they spent Rs 28 crore in the last two years to make it a model panchayat? So, what next? Industries fielding or endorsing candidates for other elected bodies?