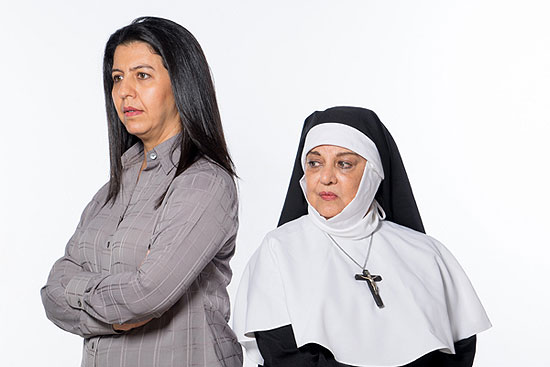 Maharashtra
Whose Cross To Bear?
Christian fundamentalism reared its head momentarily to block the re-enactment of the 1982 drama, Agnes of God, by Kaizad Kotwal. The beef? The lead actors were non-Christian, and the director's mother Mahabano Mody-Kotwal had starred in the "blasphemous" Vagina Mon­ologues. The 'Cath­olic Secular Forum' almost had its way but then a censor board OK saw the play sail through. Which is when commun­ity seniors woke up to ask: who had empowered CSF to speak on their behalf?
---
New Delhi
Cash Can't Carry
Bringing back black money was an avowed electoral aim of Narendra Modi. He not just promised to retrieve it from Swiss vaults, but also to fill every Indian wallet with Rs 15 lakh each. Now at the end of a 90-day voluntary disclosure sch­eme, 638 accou­nts came forward and the state coll­ected Rs 4,147 cr (P. Chidambar­am's VDIS coll­ec­ted Rs 33,000 cr in '97). The Congr­e­ss's Manish Tew­ari calculated that each Indian would get Rs 18 each, Rs 14,99,982 lakh short of what the PM had promised.
---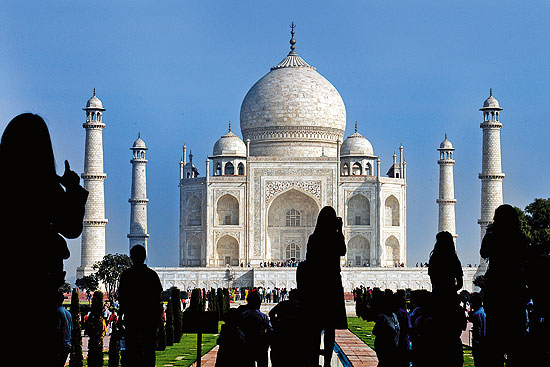 Uttar Pradesh
Spit And Polish
It's all happening for the world's best known love letter in marble. CM Akh­i­lesh Yadav gave the Taj its own Twi­­tter handle (@tajmahal) a few mon­ths ago; 20,000 followers later, it's getting a facial. The ASI has reco­mmended mudpack therapy to rem­ove the stains left on the mausoleum by industrial fumes. The main dome will take a year to clean, the four minarets 10 months each. It's the fourth time the Taj is getting such therapy.
---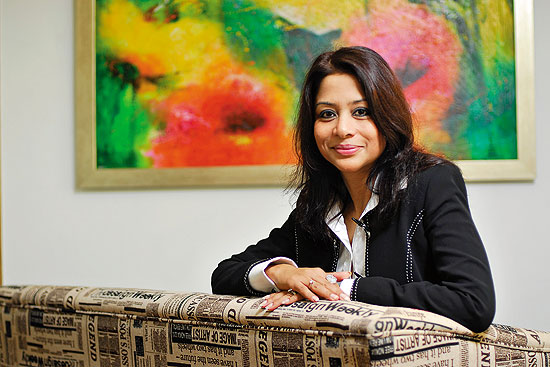 Maharashtra
The Pills Go Pop
The Indrani Mukerjea saga never ceases to cease. Just when everyone thought it was all over with the entry of the CBI, the lead protagonist ended up in hospital, having allegedly overdosed on anti-depressant pills in her Byculla Jail cell. While she was dischar­ged after three days and shifted back to the prison, she maintains her mother's illness is the reason for the deterioration of her hea­lth. Even the forensic science lab report stated that no traces of the drug were found. Intriguingly, JJ hospital has, on the one hand, accepted these reports; and on the other maintains she has been treated for, and successfu­lly responded to, drug overdose.
---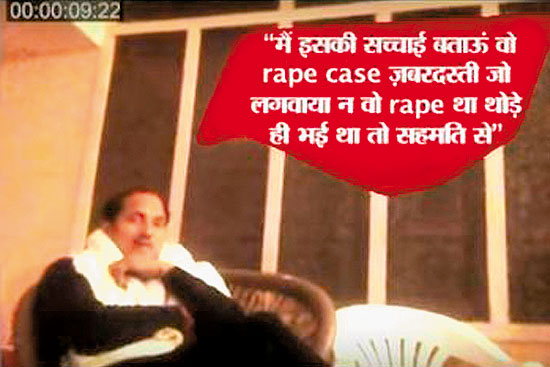 All-India
We Done It
The doors of personal liberty are shutting all across the republic, if only you can hear. It's about what we eat today, not too long ago it was who we love. A sting operation by websites Cobra­post and Gulail has laid bare the violence, intimidation and blackmail the RSS-VHP-BJP combine and its splinter gro­ups indulge in to split up Hindu-Muslim and Hindu-Christian couples while also polarising communities along communal lines. Caught on tape describing the techniques were local leaders, MLCs, MLAs, even MPs, from Kerala and Kar­n­ataka to UP. Besides the usual inflammatory speeches and pamphlets, among the methods used were faking rape/kidnap cases against Muslim men who elope with or marry Hindu women, faking documents to show Hindu girls as minors, drugging Hindu women to induce temporary amnesia so that they can extract statements as they please.
---
Tamil Nadu
Who's The Hero?
It's just an election to a film artistes body but the intrigue.... In one corner is Sarath Kumar, ex-'Mr Madurai' and AIADMK MLA, incumbent head of the 'Nadigar Sangam'. In the other is 'Pan­davar Ani', an alliance of five actors—Nasser, Vishal, Ponvannan, Karunas and Karthi—with sup­port from Kollywood's big guns, Raj­n­i­k­anth and Kamalahaasan. At the heart of it all—control over a prime plot of association land in central Chennai, which Sarath and brot­her-in-law, MLA Radha Ravi, signed away in favour of a mall.
---
Orissa
Off The Pitch
Its best known stars have been S.S. Das and Debashis Mohanty, but Oriyas take their cricket—and criticism of it—seriously. And the anger was directed at Sunil Gavaskar for his suggestion that Cuttack be barred as a venue for int­er­national matches following crowd trouble during the India-SA T20 fixture. The state cricket body reminded Sunny that he was only a commentator, but online the controversy blazed. CM Naveen Patnaik has even ordered an inquiry.