New Delhi
The Forked Tongue
On paper, the NDA government is transparent, tech-friendly. The PM tweets away as if there's no tomorrow—and soc­ial media is the preferred channel of communication. But every second, the Centre is in a tussle with individual liberty. The attorney-general stood up in the SC to say privacy was not a fundamental right. This week, the IT ministry rele­a­sed a draft policy which said e-mail, SMS, WhatsApp messages etc could not be deleted for three months, users being legally liable if they did. Minister Ravi Shankar Prasad quickly backtracked...but another dangerous worm had slithered out.
---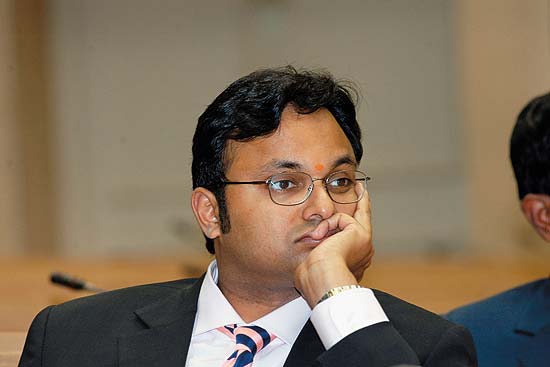 Tamil Nadu
An Eye For An Eye
He has a column in The Indian Express in the North. But The New Indian Express in the South has punctured ex- Union minister P. Chidamba­r­am's balloon big time with its expose, alleging kickbacks amounting to Rs 223 crore in Vasan Eye Care. The entire argument is based on a former I-T officer's complaint, but PC and son Karti (who has been accused of money laundering in Rajasthan!) don't come away smelling of roses.
---
Germany
On The Auto Ban
Automakers in India enjoy an unqu­e­s­tioned run at the hands of a pliant media and compliant authorities. But Volkswagen is realising what proper regulation can achieve. The US environmental protection agency's finding that the German giant was manipulating exhaust emission tests has sent sto­­­cks plummeting. Lakhs of cars have been recalled, and Germany has launched a full investigation but there isn't as much as a squeak back home.
---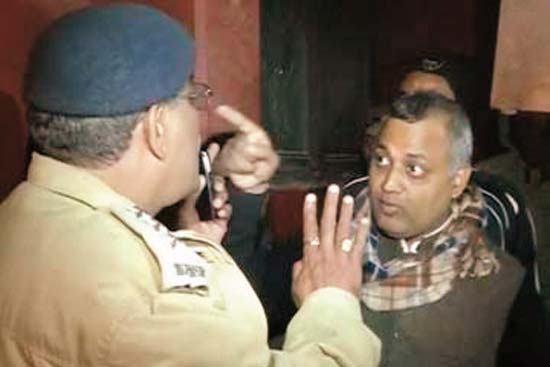 Delhi
Dog's Day Out
The Aam Aadmi Party's Somnath Bharti became an embarrassment when he went after Africans in a xenophobic rage against the drugs trade and 'loose' women. But it took his marital troubles for Delhi chief minister Arvind Kejriwal to wake up, 16 months later. As the former law minister absconded to evade arrest in a case of torture and abuse filed by his wife Lipika Mitra, Kejriwal tweeted his disapproval: "Why is he running away? Why is he so afraid of going to jail?" Don, Bharti's Labrador, was the only one to stand by him. When Bharti asked him to bite reporters at the police station to demonstrate his harmlessness—Lipika had alleged that Bharti had set him upon her—the 12-year-old dog merely wagged his tail and dusted himself.
---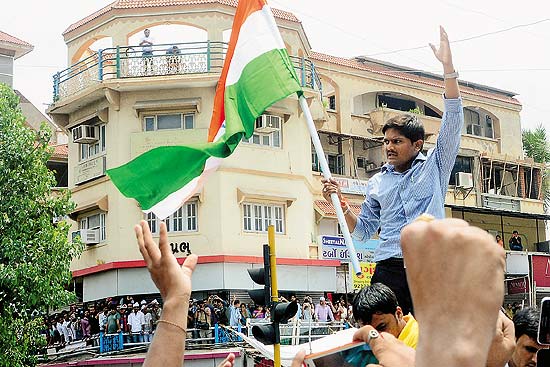 Maharashtra
The Hardik Chestnut
The weeks'-long speculation over who was backing the quota-for-Patels mov­ement in Gujarat—and why—has clea­red somewhat with two key non-state actors weighing in. First, vete­ran RSS ideologue M.G. Vaidya said caste-based reservations given to SCs, STs and OBCs should be done away forthwith as caste is "no more relevant" and "no caste is backward anymore". Then, RSS sarsanghchalak Mohan Bhagwat himself jumped into the frame, telling The Organiser and Panchajanya that the time had come for a "review" of the reservation pol­icy. The BJP quickly distanced itself from the RSS supremo's call, but even the opposition parties were stumped: just why was the Sangh chief putting the Modi sarkar in such discomfiture in the run-up to the Bihar elections, where caste is the gift that doesn't stop giving?
---
Gujarat
No Gay Mood
"A controversial subject is different from a controversial film. A film being controversial and a film being objectionable are not the same." So said the Gujarat HC while setting aside the government's denial of tax exemption for Meghadhanushyam, a film on the gay prince of Rajpipla. But a Supreme Court bench headed by Justice Anil Dave has not only refused to grant any stay but also allowed the Gujarat government's appeal against the high court order. Will the reel get cut off now?
---
Kerala
Face Of Trouble
Countless Bollywood beauties have hap­p­ily plugged brands without being brought to book on the advertised claims. But in India's most literate state, Malayalam filmstar Mammootty, 64, is having to answer some soapy questions after a Wayanad sculptor dragged him to court over the efficacy of 'Indulekha White Soap' of which he is the face. K. Chathu says he hasn't turned fairer after a year of use.