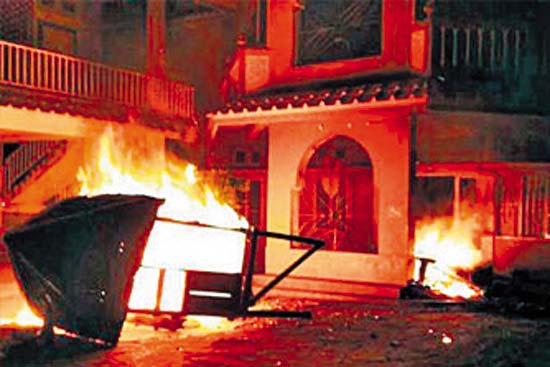 Manipur
Insecurity index
Rioting broke out in several parts even as the state assembly passed three bills to regulate migrant workers, register non-Man­ipuris and make prior state permission mandatory for 'outsiders' to purchase land. Houses of the health minister and four MLAs were set ablaze by mobs even as the assembly also adopted a resolution urging the Centre to ensure the consent of affected states before creating new ones. Manipur is apprehensive that parts of the state will be carved out to appease the Nagas.
---
New Delhi
They are watching
Image management has been intrinsic to the public perception of PM Narendra Modi. Now his government is going one step, or many steps, ahead in setting up "quick response teams" comprising officials and outside experts to deal with negative news at short notice. As it is, the electronic media monitoring centre of the I&B ministry has been kee­ping tabs on TV news channels. With ministers getting on the phone to balance negative perception, the circle is complete with QRTs.
---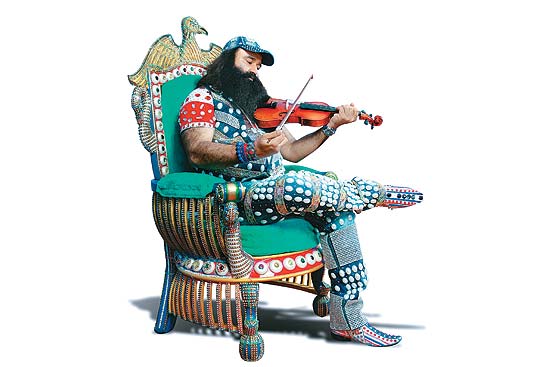 Haryana
The godmen must be...
Even as the Messenger of God sequel awaits rel­e­ase in mid-September, Dera Sac­ha Sauda chief Gurmeet Ram Rahim (again hero and director) is tipped to take part in the next edition of reality TV show, Big Boss. Mea­nwhile, another Punja­ban, 'godwoman' and possible Big Boss guest, Radhey Maa, has a sexual harassment suit filed against her by TV actress Dolly Brinda, who was "inti­m­ida­ted" by the former's male devotees.
---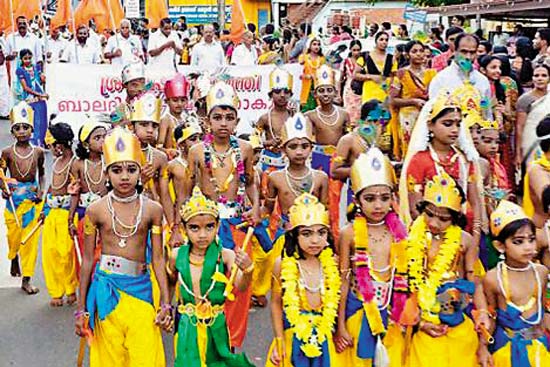 Kerala
Commies turn to blue god
Reports of the Communists courting Lord Krishna in the state have not caused too many eyebrows to rise. The CPI(M) has for some time been encouraging its cadres to celebrate Ganeshotsav as well. But the party's decision this year to take out a Sri Krishna pageant on Janmashtami or 'Krishna Jayanthi' has stumped comrades everywhere. The attempt apparently is to woo the powerful community of Ezhavas who of late have been drifting a bit towards the BJP in the state (the community's political outfit, the SNDP, denies such a move, but party boss Vellapalli Natesan was meeting Amit Shah only recently). With Krishna, the only Hindu god born in a prison, comrades are groping to justify a link.
---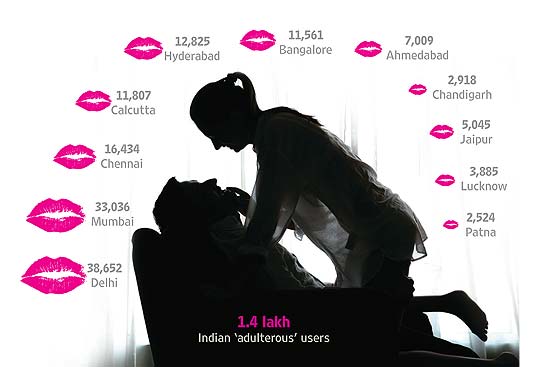 Photograph: Narendra bisht; Graphic: Prashant Chaudhary
All India
The third eye
'Life is short. Have an affair' is its seductive tagline. But not many in India knew of the 'cheating website' Ashley Madison till last month, when anonymous hackers dumped details of millions of subscribers, their e-mails and credit card details. Techno blogs were quick to classify users from different countries on the basis of gender and also the money they spent hooking up. Turned out that as many as 1.4 lakh Indians had used it since 2008 (mostly in 2014). While Indians had spent just Rs 10.64 lakh on the site in 2013, they spent 15 times as much in '14. The website, for those complet­ely in the dark, allowed married men and women to browse through profi­les and messages, ostensibly from others des­irous of having a fling. Payment was necessary to actually hook up for a variety of services, ranging from conventional sex to sensuous massages.
---
Andhra Pradesh
Poke on this
Nobody appears to have seen the 'Syringe Man' or the 'Injection Psycho' but it is presumed to be a man targeting young girls and women, injecting them with an unidentified liquid before melting into the crowd. A dozen or so women have been 'treated' and discharged without a diagnosis while the police has added to the panic by forming 40 special teams, setting up 15 check posts and announcing a reward of one lakh rupees in West Godavari district.
---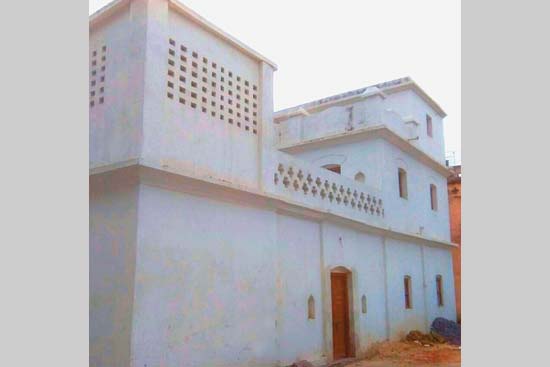 Uttar Pradesh
They got the brush
It took a decade but the house of the late Hindi litterateur Premchand in All­ahabad finally got a coat of paint. And efforts are on to turn it into a museum- cum-library. It took a plea to the CM in '05, a signature campaign, visit of a group of students and teachers from Bis­hop Cotton Wom­­en's College, Bang­al­ore, and personal meeti­ngs with the CM and officials bef­ore wheels of the bureaucracy finally moved.