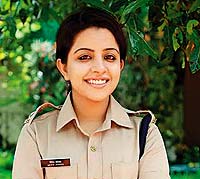 Kerala
Selfie kerfuffle
Even our PM does it all the time, but somehow when a lady cop does so, it isn't OK? Kerala ACP Merin Joseph's selfie with leading Moll­ywood actor Nivin Pauly has led to a storm. The image, taken at a function to felicitate students in Kochi, went viral on FB, with the media charging her of 'violating protocol' as she was in uniform. She hit back, blaming journos for "cheap sensationalising". "I was a guest...had no official duties," she wrote.
---
Karnataka
Tied Up In Knots
It's all a bit of a noodle actually. This week, as the FSSAI-approved Central Food Technolo­gi­cal Research Institute (CFTRI) in Mysore adjudged samples of Maggi sent by Goa as safe, Gujarat extended the ban on the Nestle product for the third time in a row. So, as things stand, the snack is now unsafe in Uttar Pradesh, Tamil Nadu, Andhra Pradesh, Delhi and Assam, but is fit for consumption in Karnataka. Among countries, Nepal is not for it, but super-hygienic Singapore is all for it.
---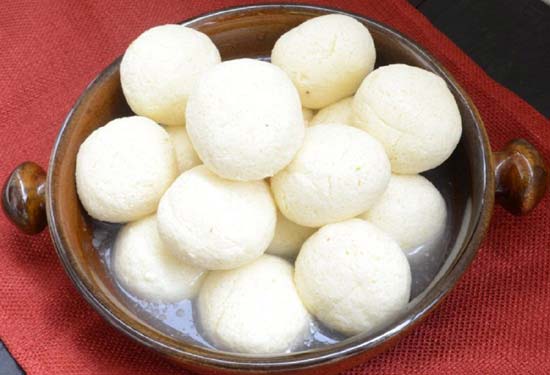 Orissa
Bitter-Sweet Battle
The much-loved rasagolla, the sugary orb which the Bengalis claim as their own, is caught in the crosshairs of an inter-state tussle with Oriyas laying claim to it. What has sparked the war is the Naveen Pat­n­aik government's decision to seek a geographical indication (GI) status for it, on the grounds that it was inv­ented in the state and given as an offering to Lord Jaga­n­nath for centuries. The Bongs are livid.
---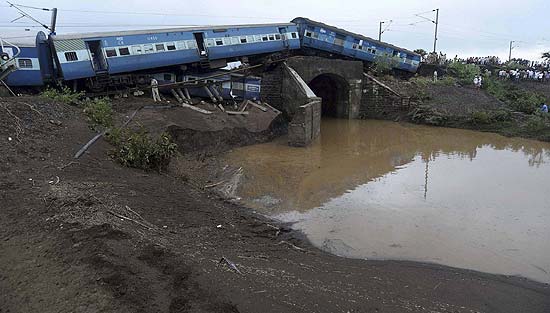 West Bengal & MP
Watered Down
In one state, Cyclone Komen claimed the lives of at least 70 people, most fatalities due to electrocution, snake bite, drowning, lightning strikes and wall collapses. And in another, flash floods derailed two express trains while crossing a bridge which killed half that number. But linking the east with the centre was the usual story of India's unpreparedness for disasters—and the callousness of it all. The excess dam water let out by the Damodar Valley Corpora­tion compounded the damage in Bengal, Manipur and Orissa. And in Madhya Pradesh, the fact that a train had passed on the same track safely minutes ear­lier was little solace for those who paid with their lives.
---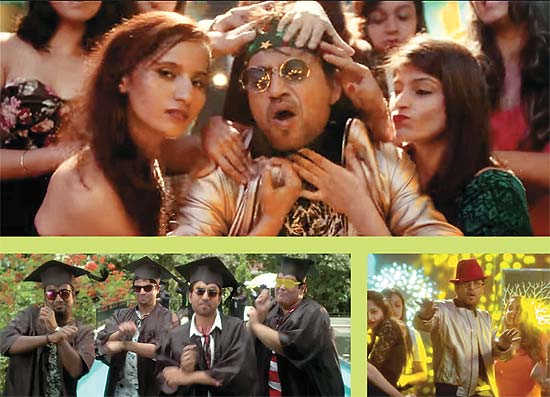 Maharashtra
After-Party Vibes
Is there anything that Irrfan Khan, the critically acclaimed Bollywood and now Hollywood actor, cannot do? Thankfu­lly, that's precisely the question the star of Maqbool and Life of Pi self-dep­recatingly (hmmm!) asks himself and his guests in a new viral video. The guests, it thankfully turns out, are the whizkids behind India's hottest YouTube sensation, the All India Bakchod team. And the result is a much-required takedown of bad boy rapper Yo Yo Honey Singh's Party All Night, which rips into the repetitive and meaningless lyrics of party songs with their auto-tune beats, and the objectification of women. Last checked, the video had been viewed over 25 lakh times. Poignantly, it had also not been vie­wed by the over 250 lakh people who have danced to the tune at clubs, parties and weddings ever since the song hit the airwaves.
---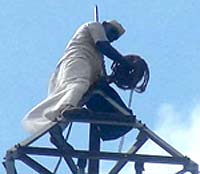 Tamil Nadu
Anti-Drink Man
For 40 years, total prohibition was his life's mission. Last year, he even sat on a fast for 35 days at Jantar Mantar in Delhi. Finally, the end came for Gandhian activist Sasi Perumal, 59, atop an electr­icity pole in Kanyakumari district while at an anti-liquor protest. Two days after his death, TN police detained over 100 people for anti-liquor protests in Salem. They included Perumal's wife, son, daughter.
---
Tripura
Tweeting Trouble
Sociologists say you mustn't tweet when you are drunk, angry or tired. Gov­ernor Tathagatha Roy's condition when he typed the words "Inte­ll­igence offici­als should keep a tab on all (except relatives and close friends) who assembled before Yakub Memon's corpse. Many are potential terrorists" is unclear, but the Association for Prote­c­t­ion of Democr­a­tic Rights, in a letter to the President, has asked that he be sacked to maintain communal harmony. Roy claims his only concern was national security.