Delhi
Troll Hunters Inc
Indian cyberspace has for some time been a battlefield between die-hard supporters of the PM, described as the 'bhakts', on the one hand and 'sickulars, contards or aaptards' on the other. Now a new Twit­ter handle @BhaktHunters group claims to be watching 'serially abusive' bhakts and, in some cases, getting their handles suspended. But if it succee­ded—Twitter suspended the account of @Mah­aveerM_ in the first week of July for five days—little contrition was on offer after the return: it posted a picture of frightened monkeys. Tagline: "Reaction of Aap­contards and its slaves on seeing my account is back."
---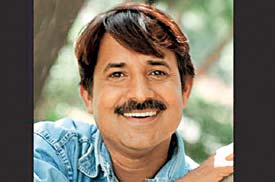 Chandigarh
Artistes & Abuse
The arrest of child rights activist Zulfiqar Khan for allegedly sexually abusing child­ren under his care has shocked the tri-city of Chandigarh-Mohali-Panc­hk­ula. But strangely, children being trained in theatre by his NGO were aghast the police did not bother to check with them. Parallels were quickly drawn with Peepli Live co-director Mahmood Farooqui arrested in Delhi on charges of 'raping' an American woman. Artistes, activists are having a torrid time of it.
---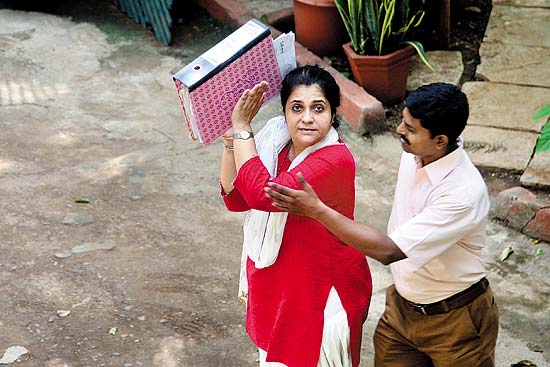 Maharashtra
This Ain't A Riot
It may be a coincidence but just as the Gujarat riots appeals come up in the HC there, the main mover beh­ind it, activist Teesta Setalvad and her NGO Citizens for Justice and Peace, had a visit from the CBI. The 23-hour raid was purportedly part of the probe into FERA violations by the NGO. It was only a week back that the MHA had transferred the all-important cases to the agency.
---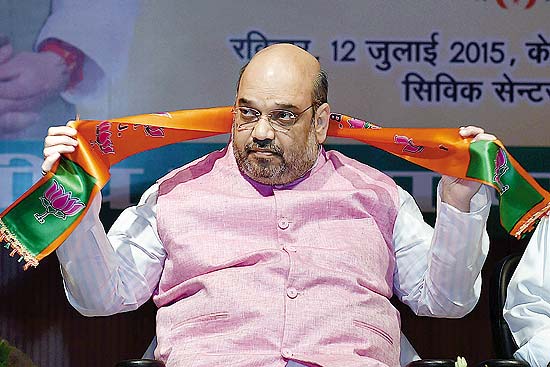 Madhya Pradesh
A 25-Year Insurance Policy
"You gave the Congress 60 years, allow me 60 months to change this country and transform your lives," pleaded Narendra Modi in one election meeting after another in 2014. His ill-advi­sed promise to bring back black money within 100 days and deposit Rs 15 lakh in each bank account was earlier dismissed as a 'jumla' or rhetoric by BJP president Amit Shah, causing some disappointment. But in Bhopal Shah let slip that the 'achhe din' promised by the PM would take 25 years and that too only if people keep voting the party to power in "all the elections". As expected, the Opposition pounced on the statement, and the BJP was back to firefighting. It seems Shah was misquoted, 'achhe din' were already here, the 25-year clause was to make India a "vishwa guru".
---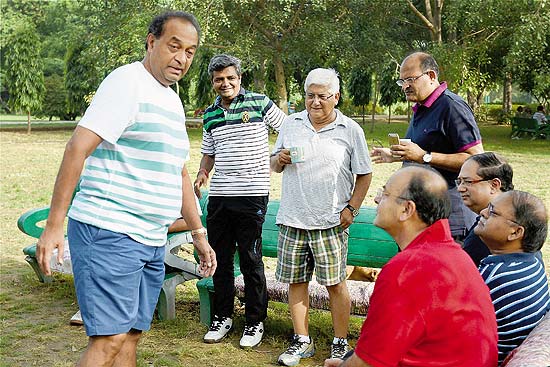 Tamil Nadu & Kerala
Under Fire
Attorney-general Mukul Rohatgi, a long-time friend of finance minister Arun Jaitley, has suddenly come under attack from RSS ideologue S. Gurum­ur­thy and BJP leader Dr Subramanian Swamy. In an open letter to the A-G, Gurumurthy questioned Rohatgi's clean chit to the Marans and Sun TV, arguing that by putting up a telephone exchange at home when Dayanidhi was the Union telecom minister and being accused of money-laundering, the Maran brothers posed a security threat to the country. Dr Swamy was a bit more discreet in his letter to PM Modi while castigating the poor judgement of the law officers. Meanwhile, neighbouring Kerala, ruled by the Congress-led UDF front, too has found reason to be miffed with Rohatgi—apparently he appeared in court on behalf of Kerala's bar owners who are feeling the heat from the state's ban on liquor shops.
---
West Bengal
Making Amends
After unceremoniously sacking him two months before his term as Indian Stati­s­ti­cal Institute director was to end, the ministry of statistics & programme imple­m­entation has tried to make amends by app­o­inting Prof Bimal Roy as director of a subsidiary institute on cryptology that he had founded within the ISI. This after questioning his administrative ability and even financial integrity while dumping him. Sources say the new move is a bid to buy peace and avert any unsavoury court cases.
---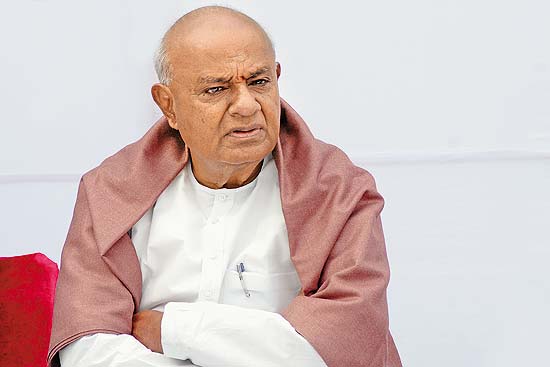 Karnataka
The Backward Bind
The OBC vote is critical as was evident at Narendra Modi's rally in Bihar where the party claimed to have given the country its first OBC PM. JD(S) chief H.D. Deve Gowda was quick to react, saying in fact he was the first OBC PM. The Vokkaligas were always deemed OBCs while Modi's caste (Modh Ghan­chi) was included in the OBC list only in the year 2000, declaimed Laloo Yadav for good measure.