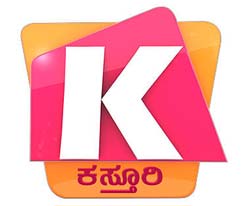 Karnataka
The Launch Pad
Why would ex-CM H.D. Kumaraswamy cancel the lease granted to White Horse Network to run his 24x7 Kannada entert­ainment channel Kasturi after just three months? The channel wasn't doing well then and TRPs have plummeted further after the takeover. But the grapevine holds that HDK, who was rep­orted to have gif­ted the TV channel to "friend" Radhika earlier, wan­ted to launch his son in Kan­n­ada films and hence needed it back to promote him.
---
West Bengal
'Pomes' For Them
She can barely manage Hindi but what can stop Mamata Banerjee from "thinking in Urdu"? That was the explanation given by TMC MP Sultan Ahmed while announcing the launch of a book of Urdu poems penned ostensibly by the CM. The book, duly launched at the 'Jashn- ­e-Iqbal', attended by the great poet's grandson from Pakistan, saw a beaming Mamata. Her books occupied pride of place on shelves in the government emporium 'Vishwa Bangla'.
---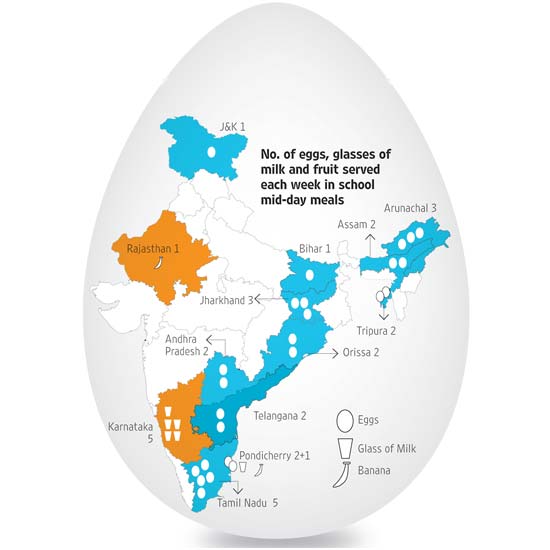 Madhya Pradesh
What Came First?
None of the 11 BJP-ruled states want to serve eggs in mid-day meals for those under-nou­rished children. Experts, nutritionists and officials may recommend protein- and vitamin-rich eggs as wholesome but for 'religious reasons' BJP chief ministers baulk at allowing them in schools. Madhya Pradesh chief minister Shivraj Singh Chouhan is the latest to join the anti-egg lobby, ostensibly because he is a vegetarian and a Hindu, but it looks like his ministerial colleagues haven't cottoned on to which way the way the wind's blowing. Cabinet colleague Kusum Mehdele has vowed to make the state "machhlimay" (bountiful with fish) and "kachhuamai" (replete with tortoises), even hitting the other end of the scale and certifying that frogs' legs were indeed "tasty". While the maps above were released by economist Jean Dreze, Chouhan is advised to look up food writer Vir Sanghvi's tweet, which says he's "stunned to find 87 per cent of India is non-vegetarian and even in my home state Gujarat, over 60 per cent eat meat".
---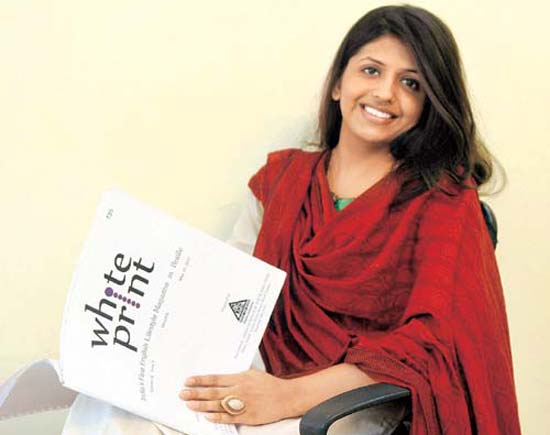 Maharashtra
We Like MS Kaif
The visually challenged may not actually watch films but they do want to know about it, it app­ears. Feedback from a fan saying he liked Katrina Kaif because of her voice has prompted the only lifest­yle magazine in Braille, White Print, to include a cinema section. (India may have 15 million of the wor­ld's 39 mn blind people but the mag sells just 300 copies. Audio jingles play up when pages open.)
---
Gujarat
The Last Hurrah
Maximum City's account of a diamond merchant forsaking wealth to become an ascetic was relived in Ahmedabad when Bha­n­warlal Doshi, Delhi's 'Plastics King' who headed a Rs 600 crore firm, reno­unced family, wealth to become a Jain muni. Of course, at a three-day celebration costing Rs 100 crore.
---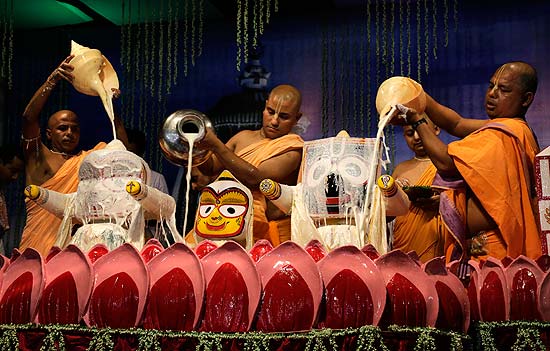 Orissa
Temple bells
It seems the three wooden idols of Lord Jagannath and his siblings at Puri can make devotees both laugh and cry. After a period of 19 years, the idols are ritually replaced with new idols made with new timber. The 12th-century temple and the devotees went into mourning this week as artisans locked themselves up to shape the new idols. The lord will now emerge after 45 days in 'naba kalebar', in a new incarnation. The agony of the devotees will hopefully be replaced by ecstasy during the annual 'rath yatra' in July.
---
Delhi
Laddu In Both Hands
A case of having laddus, as they say, in both hands. Lok Sabha MP Anupam Hazra has created a flap of sorts by writing to the LS secretariat and asking them not to pay his salary. It seems he'd rather draw it from the university where he was tea­ching. Still, he'll have no problems claiming allowances from Parliament while retaining his job at Vishwa Bharati. He can't be forced to resign his LS seat or position in the university either. So it's the best of both worlds for Hazra.