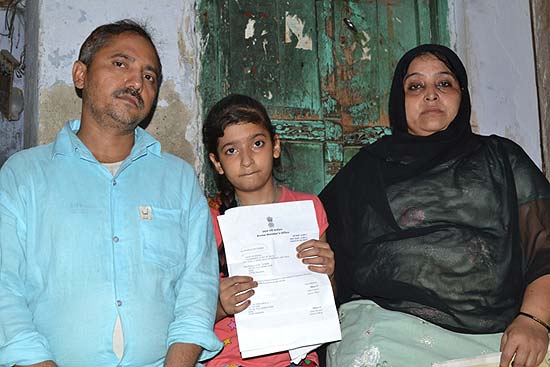 New Delhi
A friend in need?
On the eve of his first anniversary in office, Narendra Modi was in an expansive mood. First, the PMO respon­ded with a Rs 50,000-cheque to Manjit Singh, a primary school teacher from Bulandshahr, UP, who had written to ex-PM Manmohan Singh in March '14 that he was too poor to get his two sist­ers married. Then, the PMO responded to a Class 3 girl from Agra (in pic) who sou­ght help for her heart condition, directing the Delhi government to do the needful.
---
Chennai
Neigh, Neigh
It's all happening in horse racing doyen M.A.M. Ramaswamy's family. The former JD(S) MP, in a long-running feud with ado­pted son M.A.M.R. Muthiah, saw matters boil over last week. Muthiah's side says he was locked out from Chettinad House where Ramasw­amy lives; the latter claims he'd got a death threat. Aides of the two came to blows and the cops were called in to make peace. Ramasw­amy says, "He's taken 90 per cent of my assets. Now he wants this house too."
---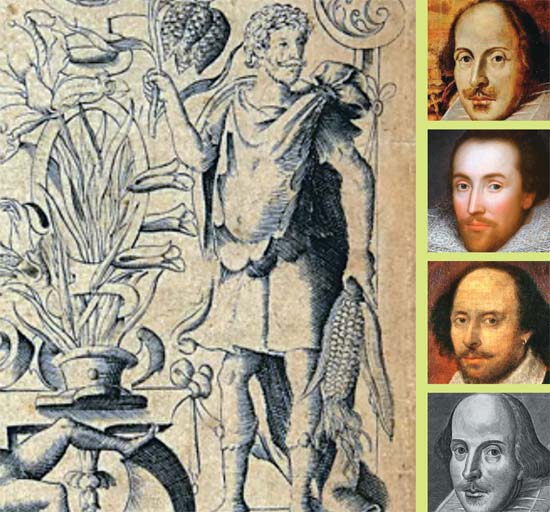 London
What's In A Face?
For centuries, the greatest playwright to have walked the planet has been known as a round-faced man. The First Folio of his collected works and the effigy at Holy Trinity church in Stratford-upon-Avon are the only likenesses of William Shakesp­eare we know, but both were made posthumously. But now the botanist and historian Mark Griffiths has claimed he has discovered what he firmly believes to be the only demonstrably authentic portrait of Will made in his lifetime, when he was at the height of his celebrity shortly after writing A Midsummer Night's Dream and before Hamlet. And in it, he is a "handsome, laurel-wreathed man in a toga with a fine beard and hipster moustache holding an ear of corn in one hand and a fritillary in the other". The "new face" was unveiled by Country Life magazine, which called it "the greatest discovery in 400 years."
---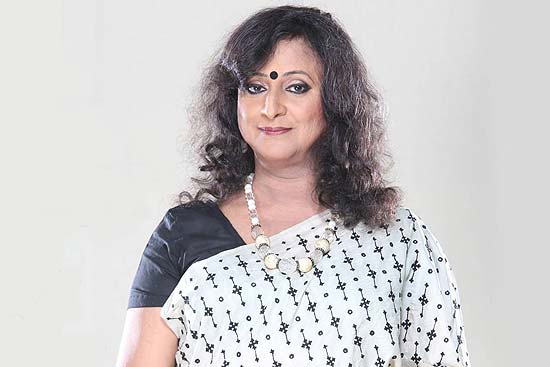 Calcutta
It's Her Chair
Her inbox is filled with congratulat­ory notes, the world's press is knocking, but India's first transgender col­­lege principal, Manabi Bandopad­h­yay, 51, is taking it all in stride. For the associate professor in Bengali, the hard road started long before 2003, when she had her sex-change surgery. The next head of Krishna­gar Women's College has her playful side too—she's even done a gig on the Bengali version of Big Brother.
---
Stockholm
Boom, Boom
The Bofors gun issue that rocked Rajiv Gandhi's government in the mid-1980s is casting dark shadows again. The Swedish capital is agog over remarks made by President Pranab Mukherjee to Dagens Nyheter, describing Bofors not as a scandal but a "trial by media". Though it is not perhaps how the president meant to describe the controve­rsy, the interview (carried over four pages) has created quite a stir here. The Indian prez is to visit the country from May 30.
---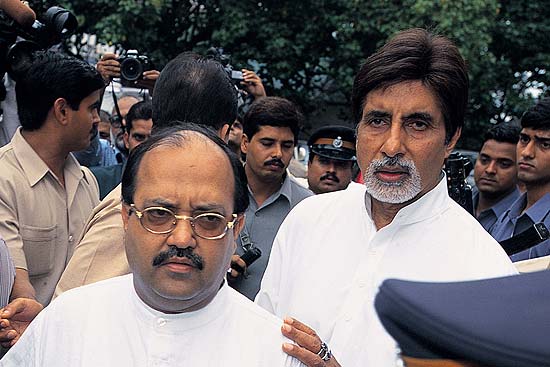 Lucknow
Amar Ujala
Hell hath no hury like an Amar Singh scorned. As he vacated his Lutyens zone bungalow after 18 years, the ex-SP leader, who was arrested and acquitted in the cash-for-votes scam, let loose on old friend Amitabh Bachchan, saying a good actor need not be a good human being. Onscreen, he said in a recent interview, Big B was 'Baghban' (gardener); offscr­een he was 'bagh-ujar' (uprooter of gardens). He said the man whom he treated as his elder brother hadn't invited him to his 70th birthday bash "where even spot boys were called", but admitted Bachchan wis­hes him on birthdays via text messages.
---
Allahabad
Guilty As Charged
The Allahabad High Court has decided to clean house, part of which includes the "terminating" the services of six lower court judges (four civil judges and two additional district judges). The civil jud­ges had apparently indulged in "hooliganism" in a Lucknow hotel while still trainees—11 batchmates had been dismissed earlier in the case—fresh evidence doing their case no good. The two ADJs who got the sack were found to have 'concealed information' when they were appointed.