Chennai
No Cash Please
The CBI has prosecuted hundreds of minor flunkeys for not being able to explain 'disproportionate assets' worth a few lakhs of rupees or for accepting a bribe of a few thousand rupees. But while acquitting J. Jayalalitha, the single-judge bench of the Karnataka high court has now set a new benchmark. Disproportionate assets amounting to 10 per cent of the total assets, it ruled, did not warrant any penal action. The judge also cited an Andhra Pradesh government circular which says 20 per cent 'unexplained' assets is fine. Now what? The deluge?
---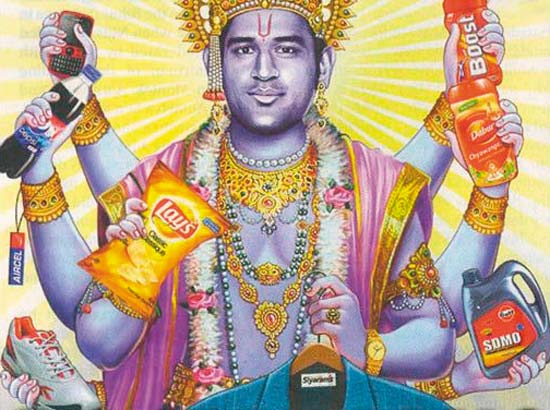 Karnataka
God Of Big Brands
Indian cricket captain M.S. Dhoni has been hauled to court. A business magazine put him on the cover as Lord Vishnu holding the different products he endorses. Since one was a shoe, a devout Hindu has gone to court complaining about, what else, his religi­ous sentiments being hurt. As expected, the court couldn't resist the temptation of demanding Dhoni's presence in person.
---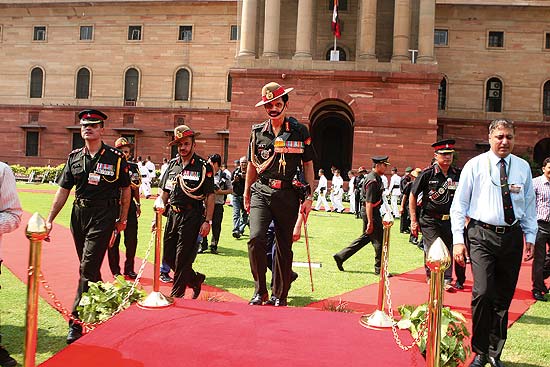 Delhi
The Clap Trap
Whatever made Manohar Parrikkar say that men in uniform are not exp­ected to clap? The defence minister's pearl of wisdom followed app­l­ause for a speaker at an army event. "For the last 35 years I have been clapping with others," exclaimed a bemused major-general. But then we hear army chief General Dalbir Singh Suhag, in true military tradition, has repeated the injunction. Whatever next, headstands in the mess?
---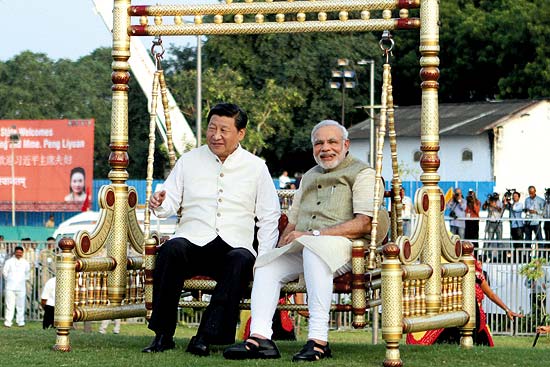 Delhi
Stooping To Conquer?
Why is PM Narendra Modi paying a return visit to China just eight months after Xi Jinping came over? And why is the PM so coy about responding to belligerent Chinese reactions to his visit in February to Aruna­chal Pradesh? While the PM has set a breathtaking record by visiting 19 foreign countries on 17 foreign trips in his first year in office, not all commentators are impressed. And while the PMO is trumpeting the fact that three chief ministers are part of the official delegation to China, is it low self-esteem that prevented the PMO from including MoS (Home) Kirren Rijiju in the delegation? Could it be because China refused to issue a visa to him?
---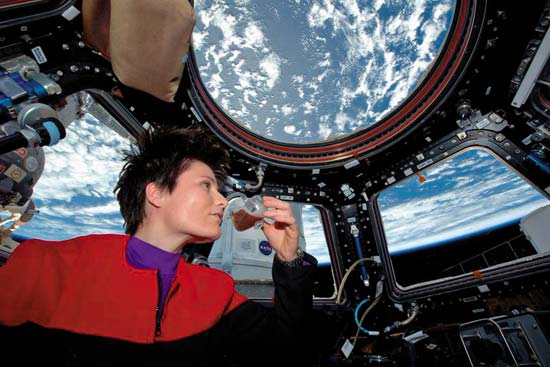 Int'l Space Station
Coffee, Anyone?
While human beings do float in space, all liquids tend to fly or behave in strange ways in conditions of zero gravity. Astronauts have for long grappled with the problem of controlling potable water, urine and other fluids in space, but the daily cuppa had been a no-chance area. That's about to change with the new zero gravity coffee cup which has been patented to enable astronauts to sip coffee "somewhat normally". So what's the tricky part here? In space, explain scientists, pouring coffee into a cup itself can be tricky and the exercise of tipping the cup towards the lips even trickier with the hot liquid either refusing to move or flying away in all directions. The successful experiment with the zero gravity cup has other benefits too—this will hopefully enable astronauts to sip wine as well now.
---
London
Whodunnit?
Osama Bin Laden was on his deathbed and had been a prisoner of the ISI since 2006, claims veteran journalist Seymour Hersh in an essay in the London Review of Books. In 2010, Hersh writes, an ex-ISI officer walked into the US embassy in Isl­amabad and offered to part with the location in return for the $25 million reward. While his version has been trashed by the White House and the ISI, Hersh told Pak daily The Dawn that the informant and his family were smuggled out by the CIA. He's now a consultant in Washington.
---
Nagaland
All On Our Side
Imagine a 'partyless government', that's what Nagaland chief minister T.R. Zeliang claims to be heading now. All 60 MLAs in the assembly have joined his government now, the eight Congress MLAs in the 'opposition' deciding the better option was to join and share the spoils of power. So the experiment has resulted in both BJP and Congress MLAs sharing power in the same government. Could this be the shape of things to come?