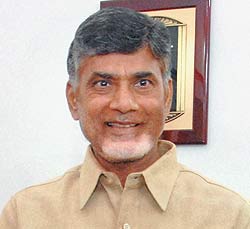 Andhra Pradesh
Poor Babu
He's not the poorest chief minister because that distinction rests with Tripura's Manik Sarkar, whose moveable and immoveable assets are valued at less than Rs 2.5 lakh. But N. Chandrababu Naidu, who has just declared assets worth Rs 76 lakh, is distinctly poorer than not just his wife (Rs 46 cr) but also Telangana CM K. Chandrasekhara Rao (Rs 17 cr), J. Jayalalitha (Rs 51 cr) and Punjab's deputy CM Sukhbir Badal (Rs 76 cr). For the record, Naidu's wife runs a well-known dairy brand.
---
West Bengal
Revolution In The Rain
Rebels, revolutionaries and the revolted, Bengal's colleges have seen them all. The latest was 40,000 students marching in the rain to protest the police assault inside the Jadhavpur Univ campus after they had held the V-C captive till 2 am, singing a rousing song first sung in '06, Hok Kolorob (Let there be noise), declaring war on CM Mamata Banerjee. "Alimuddin shukiye kaath/shotru ekhon Kalighat" ('CPI(M) is deadwood/ it's now Mamata's turn'; place names indicate address of foes).
---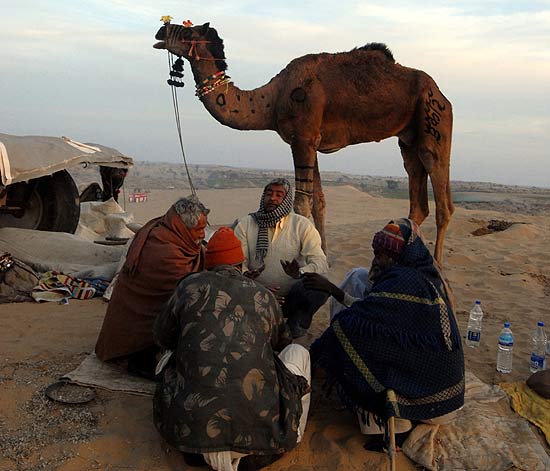 Rajasthan
Let's Trot On
The chinkara, or the Indian gazelle, was widely believed to be the state animal of the desert state. But Vasundhara Raje's government has now notified the camel to honour a promise the BJP had made in its manifesto. The move is designed to help fight the humped one's dwindling numbers, with camels getting slaughtered for meat and even sacrificed. There were half a million of them in '07, now they number just half of that.
---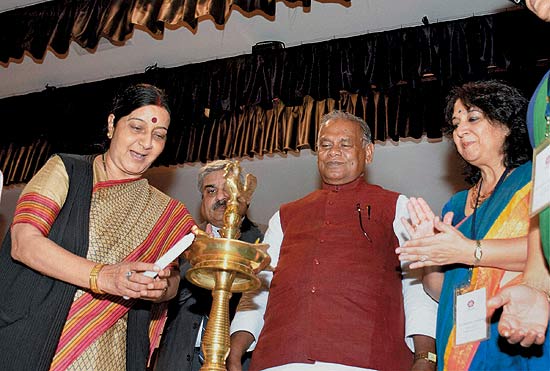 Bihar
Nalanda Rise
So what if 7th century Chinese traveller Hiuen Tsang wrote of Nalanda having 10,000 students, 200 teachers and three library buildings, one of them nine-storeys high? Didn't Delhi School of Economics start with just 10 students in 1949? As the external affairs minister Sushma Swaraj finally inaugurated the project to revive the ancient seat of learning, with all of 11 students and seven teachers in attendance, the BJP government ended the suspense over the project's future by sanctioning Rs 2,727 crore. Conspicuous by his absence at the inaugural was the head of the mentor group, Prof Amartya Sen, whose reservations about Narendra Modi are well known.
---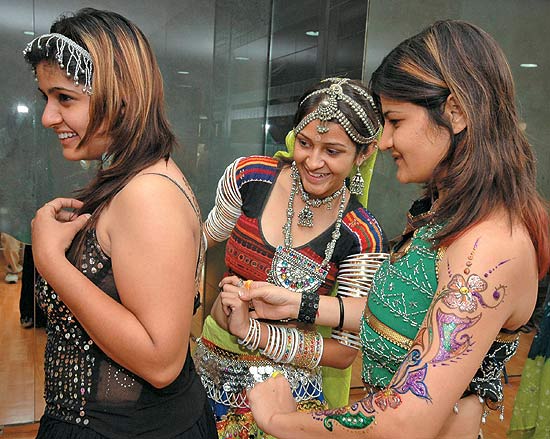 Gujarat
Who's Got The Moves?
"You've gotta dance like there's nobody watching/Look like you will never be hurt/Sing like there's nobody listening/And love like it's heaven on earth," reads a missive on the FB wall of a garba group. Well, as garba and dandiya fever grips more and more states with foot-tapping music, gorgeous costumes, backless cholis, food, fashion, glamour and tattoos sizzling the floor, garba FB groups are increasingly using it as dating sites, trying their creativity to impress, as one of the fans did, the "girl in the pink top, blue denim, green hairband and orange handbag". "I m d yellow shrt (sic) guy, I will wait for tomorrow" he signed off. Practice timings (8-9 pm) are used to identify themselves even as some girls warn others to lay off their bhaiyya who already has a "sweet bhabhi". It certainly is fun time.
---
Assam
Babe Watching
Who wants to see pigs in a zoo? Indeed, who wants to see pigs anywhere? And despite the exhortations of a George Clooney tickling his pot-bellied wonder, it didn't catch on as a pet either. But all this hasn't stopped the Guwahati zoo getting all excited about their newest exhibits, the world's smallest and rarest pygmy hog, an endangered species numbering just 150 and found only in Assam. The zoo will be the first to showcase the hogs, which grow to a length of just 60 centimetres and a height of 25 cms.
---
Goa
Russkies Ahoy
The Ukrainian crisis hasn't dampened the enthusiasm of budget tourists from Russia for Goa, many of whom are setting foot in another country for the first time. State officials are relieved, some 1,200 charter flights with Russians aboard have sought clearance to land in October (as against 900 such flights last year). Russia has now even appointed a Russian businessman as its honorary consul in Goa. Pegas, one of the largest tour operators in Russia, alone is flying in 1,000 Russians every 10 days.