Tamil Nadu
Our Own Hachi
"A dog is a gentleman," said Mark Twain. While canine devotion to man is legendary, not every dog does what Hachiko did in Japan or, for that matter, Tommy closer home in Chennai. The mongrel refused to leave the grave of the teenager who'd befriended him. After a fortnight, Blue Cross volunteers noticed the dog starving and took the initiative to fetch the deceased's mother. The story reminded many of the Hollywood flick, Hachi: A Dog's Tale starring Richard Gere, which transplanted the Japanese tale of the Akita, Hachiko.
---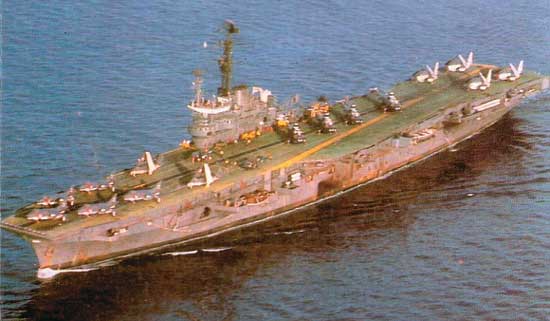 Maharashtra
Lay Down Anchor
India's first aircraft carrier INS Vikrant ended its operational life in '03. Auctioned off for Rs 60 crore, it's now been towed out of Mumbai. But then came news that the BMC's set aside Rs 100 crore to convert the carrier into a museum. A Tata Engineering Consultants report says less than that amount could do the trick, even recover costs in five years; Save Vikrant group perks up.
---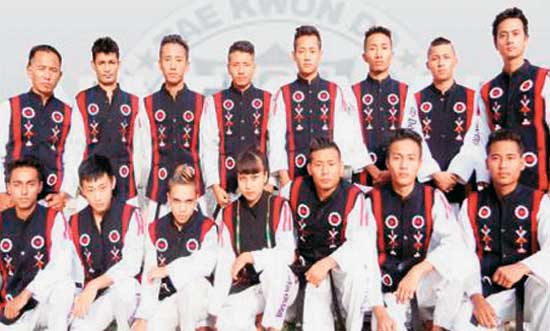 Nagaland
Faith Can Kick
At Pohang, South Korea, last month, India broke a 40-year jinx bagging gold at the 2014 World Taekwondo Hanmadang in the 'team aerobic' event. India took 10 gold, one silver and 4 bronze medals in a competition which had 4,000 athletes from 147 countries competing. And all the medal winners were from Nagaland. No surprise, since 20 of the 34-member team were from the state. The G20 go by the name 'Faith in Action'.
---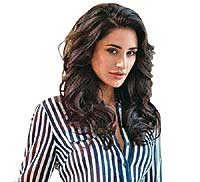 Karnataka
Sighting Feline Fakhri
At the Kabini wildlife sanctuary sighting tigers is probably easier than sighting Bollywood models. So one can hardly blame forest officials for their excitement after meeting Nargis Fakhri, model-actress of American origin and Pakistani-Czech extraction. Unfortunately, the resulting press got them in trouble after photographs appeared in which forest guards in uniform were shown lining up to greet the beautiful 'Save the Tiger' brand ambassador. The lady herself was there to shoot for a TV documentary. Reports of a 'guard of honour' to her caused an outrage, with the powers that be promptly describing it as a disgrace and a breach of discipline.
---

Photograph by AFP, From Outlook 15 September 2014
Punjab
Graceless At Wagah
Every evening Indian and Pakistani soldiers snort like horses, march like maniacs, stomp their feet like demented souls, stare each other down before downing their respective national flags and banging the massive iron gates shut. The crowd assembled in the galleries on both sides go hysterical and goad the soldiers on and even matronly women get down to dance with the national flag, apparently overcome by patriotic fervour. The rest of the day the soldiers are far more civil and go about helping citizens cross the border. And every time tension escalates on the LoC, the ceremony at Wagah becomes a little more mean. India had at one point unilaterally decided to tone down the aggression innate in the puerile display but Pakistan did not take heed. It's time to sound another warning, put an end to this dangerous dance.
---
Hyderabad
Snakes & Crimes
A 'snake gang' arrested by the Cyberabad police revealed horrific crimes, quite literally a throwback to medieval times. The gang, led by gym instructor Faisal Dayyani, 26, used snakes to corner women travelling alone and gangrape them. The men then recorded the rape on their mobile phones and threatened the victim against going to the police. Gang members have now been arrested under the Nirbhaya Act. It turns out that the snake gang used "similar methods" to steal jewellery, even grab land.
---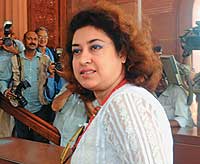 West Bengal
Who Let The Dogs Out?
Actress-turned-neta Shatabdi Roy is at it again. During the poll campaign, an attempt at humour fell flat when she told constituents how grateful they must be for the chance to see her live without having to pay up. Now having liberally shared her mobile number, the TMC MP is frantic. For there've been far too many crank calls, over dogfights, even runaway wives. What is a poor MP to do, she asks.