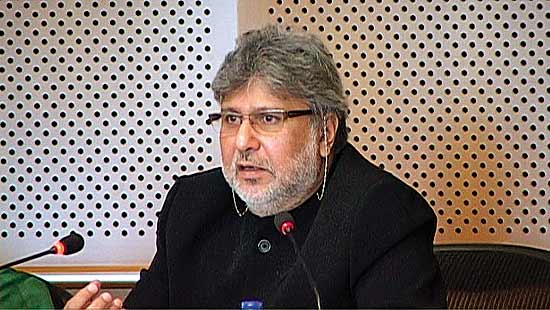 West Bengal
Commie Turned Lately
Among the many industrialists close to CPI(M) leaders, he was the one who'd appear at party rallies. Close to leaders like the late Jyoti Basu and Somnath Chatterjee and pally with Prakash Karat and Sitaram Yechury, Shishir Bajoria formally joined the party's Rajasthan unit last year, long after the party's political fortunes had nosedived in Bengal. But even a committed comrade like him has now felt compelled to join the BJP, which alone could change the state, he felt. "What else'll I live to see," exclaimed a shocked Somnath.
Advertisement opens in new window
---
Mizoram
Just One Too Many
Four governors in less than two months, "Is our Raj Bhavan a dumping ground?" an irate state is asking. First governor Vakkom Purushothaman was shown the door and Kamala Beniwal flown in from Gujarat. Within weeks, she was sacked and Manipur governor V.K. Duggal was given additional charge. Then the Centre ordered the transfer of Maharashtra guv K. Sankaranarayanan to Mizoram, prompting him to quit. Whatever game the MHA is playing, Aizawl isn't amused.
---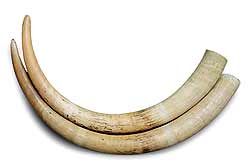 Karnataka
The Ivory 'Trade'
Sitting over a stockpile of over 2,200 pairs of seized tusks, the state forest department now says it gave away over 200 pairs to defence establishments across the country. Now how many actually adorn the officers' clubs is not known. Conservationists say there's a high probability that many have 'fallen in civilian hands', a euphemism to say it's hit the market. The Centre wanted the tusks destroyed in '94 but eased restrictions later.
Advertisement opens in new window
---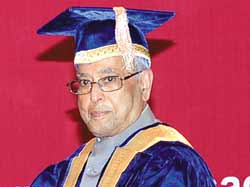 New Delhi
The President's Angst
President Pranab Mukherjee, chancellor of central universities and visitor to several other institutions of national importance, never tires of reminding his audience that the last time an Indian received a Nobel while teaching and researching in an Indian varsity was 84 years ago when C.V. Raman, then illuminating in Calcutta, received one. Today, there are 720 universities, 37,000 degree colleges and 11,000 polytechnics/industrial training institutes in the country. But leave alone a Nobel, India still has to import paper and ink to print its currency. That aside, people seem inordinately interested in the first volume of his autobiography which is due for publication this year. The second and, hopefully, the tell-all volume, will have to wait till he demits office.
---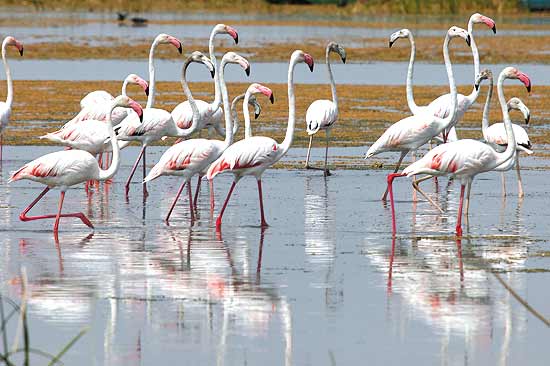 Photograph by Mayur Bhatt
Advertisement opens in new window
Tamil Nadu
Birds Ahoy
Greater Flamingoes, tall and pink, happen to be the state bird of Gujarat. But of late, colonies of the tall bird have deserted the 'Flamingo City' in the Rann of Kutch. Down south, birdwatchers are intrigued to find the flamingoes extending their stay on the Pulicat lake bordering Andhra Pradesh. While they normally used to leave by March-end to return in September, this year the birds seem to have extended their stay. Around 1,500 of them were sighted on the Tamil Nadu side of the lake as late as in August. Nobody seems to know the reason yet.
---
Across The World
Charity, Vanity, Publicity
From rice to rubble, the ice bucket challenge has spawned an amazing variety of ways to draw attention to issues through social media. If the ice bucket challenge drew focus to a little known but fatal disease, in Gaza people have taken to pouring rubble over their head, a 'conflicting' situation. In India, people are being persuaded to pick up a bucket of rice, deliver it to a needy person. With everything going viral on Twitter and FB, the cost-effective publicity's made even the ad world sit up.
Advertisement opens in new window
---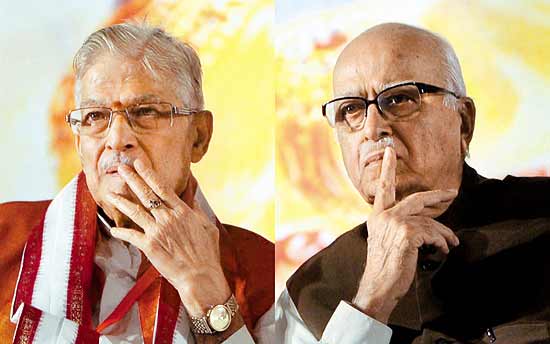 New Delhi
The Pasture Effect
The firmest indication that the BJP has entered a new era has come with veterans L.K. Advani and M.M. Joshi being kicked upstairs by the Modi-Shah combine. First they were ignored from the cabinet, then they were shown their place in the House, now they have been dropped from the parliamentary board, the party's decision-making body. For the moment, Advani and Joshi are part of a 'margdarshak mandal' along with an invalid Vajpayee.