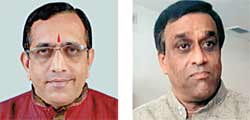 Goa
Brothers Dhavalikar
Days after his ban-the-bikini speech, a morphed photo of minister Sudin Dhavalikar went viral on social media, provoking him to file an FIR. Designer Wendell Rodricks wrote an open letter, advising him to wear a loincloth to work to uphold ancient Indian culture. Next it was the turn of brother Dipak, also a minister, who waxed on about Modi, India and Hindu rashtra. The dailies weren't impressed, do the brothers have an IQ problem, wondered a headline.
Advertisement opens in new window
---
Gujarat
Manners & Morals
It might be a surprise but apparently lady primary school teachers here like to go to school in jeans and T-shirts. And they have proved such a distraction to their young wards and possibly male colleagues that the state constituted a committee to recommend a dress code for them. And it's come up a solution—what else, saris and salwar kameez as the dress code. It also wants classrooms to have CCTVs and action against teachers who use cellphones 'excessively' in the classroom.
---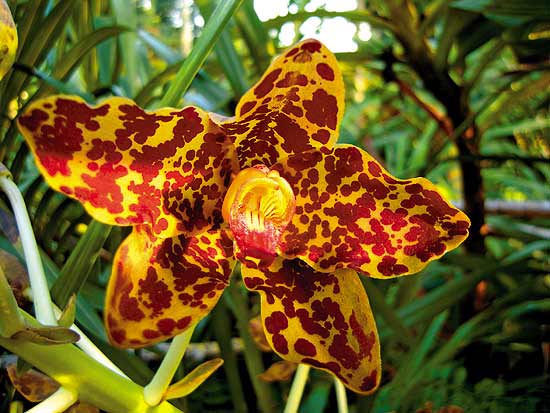 Kerala
A Bloom Like No Other
So why the fuss about a rare orchid blooming at the botanical garden in Palode? Well, the excitement among botanists is because the Tiger Orchid, one of the world's largest, has long, erratic intervals before flowering. While some may choose to flower after gaps of 3-4 years, others can take a decade or two. More at home in the jungles of Myanmar, Malaysia and Indonesia, the exotic bloom is proving to be a big draw.
Advertisement opens in new window
---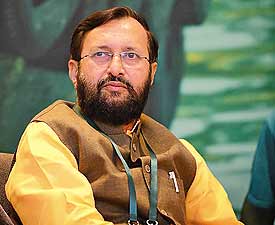 New Delhi
Dressing Up & Down
While Subramanian Swamy insists the bedroom of Nitin Gadkari was bugged and the former BJP president equally vehemently denies any such possibility, there are other central ministers who are spooked by the surveillance maintained by the PMO. Union minister for information & broadcasting Prakash Javadekar was on his way to catch a flight to Kenya and had reached barely two kilometres from his residence when the PMO called him up to dress properly. Javadekar had opted for a pair of comfortable jeans and T-shirt for the flight. Did he realise that he was a central minister, the PMO apparently sternly enquired. Both Narendra Modi and Anandiben Patel seem to be allergic to jeans and T-shirts.
---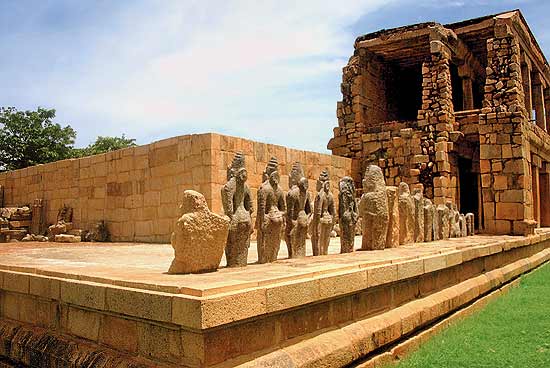 Advertisement opens in new window
Tamil Nadu
Forgotten Glory
Hailed as India's first 'global king', Rajendra Chola I was coronated 1,000 years ago. But the anniversary of the emperor whose sway extended to the Far East and who is credited to have stood in the way of Mahmud Ghazni's march to the south was all but forgotten by Tamil and Indian culture vultures. It was left to the people and scholars to celebrate the anniversary of the man who was known as the "Gangai konda Cholan" (the man who touched the Ganges) after he defeated the Palas of Bengal and brought water from the Ganga. He had a formidable navy, an army of 1.7 million soldiers and is known to have sent artisans to Cambodia to help build the Angkor Vat. But both the Centre and even political parties like the DMK and AIADMK forgot the occasion.
---
Assam
Soft Targets
Advertisement opens in new window
A red beacon Amby car, two 'mysterious girls' in it and the car owner, Congress MLA Abu Taher Bepari, first calling them his nieces and then being contradicted on camera by a relative. The suggestive news clip was telecast October last year by two channels, News Time Assam and DY 365 TV. The I&B ministry has now found the clip against good taste, defamatory etc and banned the two channels out of the sky for a day this week. Even an apology tendered by them failed to move the mandarins.
---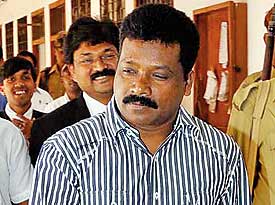 Jharkhand
Meteoric Minister
Anosh Ekka's rise and fall has been spectacular. A petty contractor in 2000, he was a minister by '06. Soon, he was buying properties in metros, his young son was in a swish Delhi school (one of the boy's birthdays saw a 20,000-people party). But the fall was just as swift, the CBI and ED swooping in. This week the ED confiscated a property in South Delhi, said to be valued at Rs 100 crore.