The already heated debate about genetically modified (GM) foods in India has intensified thanks to a dramatic change in stance by environmentalist and author Mark Lynas,who now says GM crops are the answer to global food security. While India awaits two crucial reports on the topic, we interviewed Lynas and noted ecologist Vandana Shiva (who remains anti-GM foods and has borne the brunt of Lynas's attack) to see what they have to say. Excerpts:
***
"My main concern is to defend farmer choice. You'll never convince people like Vandana Shiva that GM crops can have beneficial uses as her opposition is faith based, unscientific. She's accused me of being in Monsanto's pay, an outright lie...."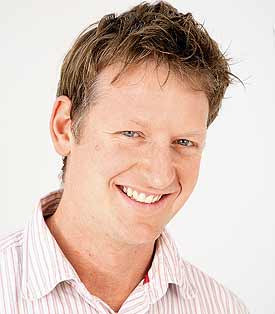 Mark Lynas

Actually my change of view is not as drastic as it sounds from some media reports. I wrote about the enormous potential environmental benefits of both genetically modified organisms (GMOS) and nuclear power in my last book The God Species, which was published nearly two years ago. In that book, I outlined how a rejection of technology by the environmental movement is short-sighted, and harms the interests of both the poor and the environment generally.
My change of mind on this was driven very much by the science. I had earlier written books on climate change which were well-received by scientists, and I realised that holding an anti-science position on biotech was incompatible with my position on climate, so I spent a great deal of time examining the scientific...