Aman ki Nirasha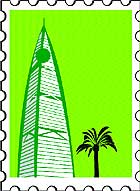 Whether one travels 'cattle class' or business class from Delhi to Riyadh, one encounters boorish, nouveau riche, first-generation fellow travellers. Indians in Saudi Arabia stand out not only for their linguistic bonds but also their penchant for regionalism, opportunism and the relentless pursuit of money. Of the total population of 28 million, expatriates account for about 6 million and Indians 1.8 million. Of these 1.8 million, Malayalis form the majority, followed by people from the Hyderabad region. There's also a fair sprinkling of people from Bihar. Regional affinities persist even here and if the choice is between fraternising with a north Indian Muslim and a Malayali Hindu, a Malayali Muslim will opt for the latter. Most interestingly, Indian and Pakistani Muslims don't mingle even for religious purposes. The Times of India and Jang may have set in motion their 'Aman ki Asha' campaign to bring civil society on both sides of the divide closer, but going by the evidence available in Riyadh, there's not much fraternising with the 'enemy', even when the opportunity exists.
---
Matchless Wives
When one meets 'well-to-do' Indians in Saudi Arabia, the male of the species usually comes off second best. And there's generally a mismatch in age between him and his partner. The husband, in most cases, is of mediocre intellect, and as far as looks and deportment are concerned, the wife is streets ahead. In most cases, she's convent-educated and smartly dressed, while the husband's appearance leaves much to be desired. The reason behind this apparent dichotomy is very simple. Getting a decent match for girls from well-to-do families has never been easy, so parents often settle for those affluent young men who have made their fortune in the Gulf.
On one of my visits, I met a lady who had done BA honours in English literature from St Stephen's College and was married to a mechanic—a diploma holder in mechanical engineering—who had done his schooling in Hindi medium. The 'boy', in his forties, was ordinary looking. After a long, hard struggle, he had made a lot of money and was the owner of a showroom of expensive cars. His wife was 22, petite and dark haired. In another case, the mother of the woman was an MLA from a north Indian state. The woman's parents were freedom fighters and colleagues of Nehru. She was beautiful and had studied in the best schools and colleges of India. But she was married to a boy who came from a modest background. After clearing his higher secondary from a government school in north India, he had come to Saudi Arabia and become a salesman, eventually making enough money to become a partner in a mall. He was also an outrageous flirt. Even today, the phrase 'Larka Saudi mein hai' conjures magic, and parents on the lookout for a decent match for their girls do not enquire about the prospective groom's job profile or schooling.
---
Suited to Sweat
The majority of Indian expatriates in Saudi Arabia belong to the first generation. They are mostly diploma holders in civil and mechanical engineering. They pride themselves on being fully 'suited-booted', even though there is a terrible mismatch between their suits and the temperature here, which generally hovers around 48°C in summer. They make loud statements with their choice of colours and choose to wear suits even during weekends.
---
Fixed in Gaffes
I have interesting memories of my travels to Riyadh. I particularly recall being in the audience at a function which featured the redoubtable Amar Singh as chief guest. It was an annual 'Sir Syed Day Dinner', a very 'alive' tradition among AMU alumni the world over to remember the founder of their alma mater. The function was organised at a five-star hotel and the host doubled up as compere. He was not well-versed in Urdu, Hindi or English and seemed to have lifted his introduction of Amar Singh verbatim from the internet. With his poor knowledge of languages, he made many a faux pas. The one that has stuck in my memory is that he said Singh had the reputation of being a "fixer" in Indian politics. This was not the end of the story. When Singh read out his speech, prepared by the compere in Persianised Urdu and perhaps written in the Devanagri script, most of the references to Sir Syed turned out to be wrong.
---
Vegan Visa
Saudi immigration laws are quite simple but rigid. The visa mentions your job profile and subsequently, everything is organised according to this document during your stay in the country. An apocryphal story doing the rounds is that when a lion was served his lunch on reaching the Riyadh zoo, he found it was vegetarian fare. When the lion protested, the zoo management found the recruiting agent had fiddled with the lion's papers and exported him as a ram. So, as per the norms, he was provided a vegetarian meal.