mumbai theatre
A Don Made To Feel Special
The National Centre for Performing Arts returns with the sixth edition of its Marathi Theatre Festival—Pratibimb Marathi Natya Utsav 2015. In its endeavour to bring celebrated works of renowned names in Marathi theatre, the festival will start with 26 52 Unha Pavsachi Berij Vaja Baki, a play on a struggling actor, then goes on to tell the tale of a housewife as she shares with us the journey of four generations in Pai Paishachi Goshta. Also staged is a dark comedy, Bin Kamaache Sanvad, performed by the Natak Company; a story of finding love after marriage, Samudra; and the conflict a journalist deals with in choosing between love and values in Don Special. August 1-5, Experimental Theatre
---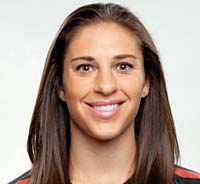 culture vulture
Carli Lloyd
What With two Olympic gold medals, the Amercian soccer midfielder, who plays for the Houston Dash in the National Women's Soccer League and the US national team, scored the 'fastest ever' hat trick in the 2015 World Cup final in US's 5-2 win over Japan. She also won the Golden Ball and Silver Boot.
Why Brought up in New Jersey, Lloyd started playing soccer with boys at the age of five and was known for exceptional ball control and creating chances from the midfield. Carli has played over 200 games for the US national team and scored over 65 goals.
---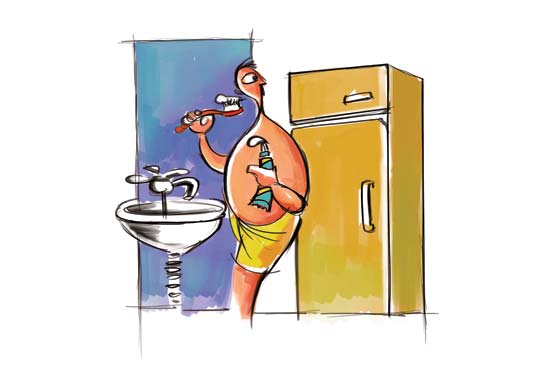 how to
Cure Night Hunger
Nigella Lawson has taught us to love midnight feasts, but one has to admit that these are the worst of our eats—the ones that add batter to the muffin tops. Here are ways to get rid of the voice telling us to visit the fridge and the food cabinets at night. Have a hearty breakfast; don't skip primary meals. Have an early dinner and close the day with a glass of warm milk or smoothie. And if nothing kills the beast, go brush—the minty aftertaste is a sure cure!
---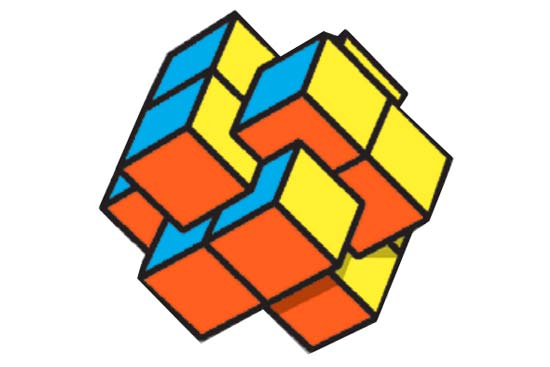 Mind
At an archery competition the lady who carried off the first prize scored exactly 100 points. The scores on the target board are: 16, 17, 23, 24, 39 and 40. How many arrows did she use?
Answer Six arrows: 17+17+17+17+16+16=100
---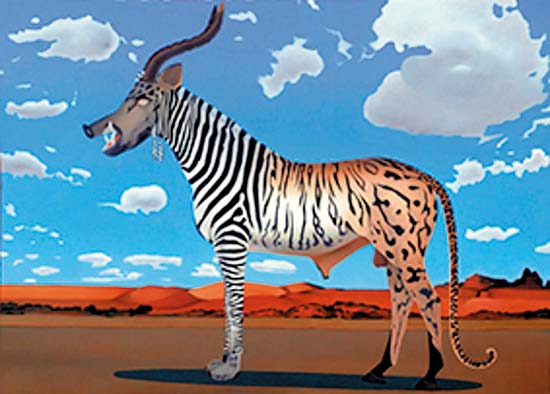 Delhi Art
Zebra Crossing
An exhibition traces the journey of Surendran Nair through 185 early works of the artist. From the 1970s, when he was in the Trivandrum College of Fine Arts, to his time at the faculty of arts, Baroda, the exhibition reveals his deft hand and fertile imagination as he captured his surroundings, friends and family in simple sketches that wove humour and wit into reality. Till July 30, Kiran Nadar Museum Of Art
---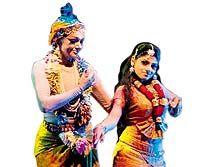 Chennai Dance
His Magic Flute
Danseuse Shobhana returns to the stage with Krishna Dance Drama, on the life and philosophies of Lord Krishna. On Janmashtami, the dance drama, featuring leading dancers and actors from the industry, including Andrea Jeremiah, Shabana Azmi, Konkona Sen Sharma, Prabhu, Surya and others will retell Lord Krishna's scintillating and eventful journey from Vrindavan and Mathura to the killing fields of Kurukshetra. Sep 5, Narada Gana Sabha