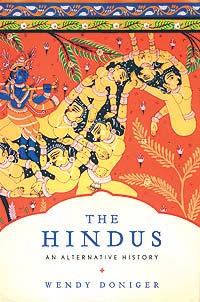 Internationally acclaimed Sanskrit scholar and author Wendy Doniger was famously at the receiving end of an egg thrown by an enraged Hindu at a London lecture in 2003. Since then, she has continued to infuriate the Hindutva brigade with her unorthodox views on Hinduism and its sacred texts, earning for herself the epithet: "crude, lewd and very rude in the hallowed portals of Sanskrit academics". Undeterred, Doniger has gone on to write a learned and rambunctious 780-page opus, The Hindus: An Alternative History, which is out this week in its Indian edition. Some excerpts of an interview with Sheela Reddy:
You have faced much flak from the Hindu right wing for your writings. Why?
You'll have to ask them why. It doesn't seem to me to have much to do with the book. They don't say, "Look here, you...