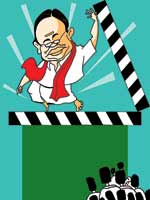 Ente Ammae!
Malayalees love a good laugh and many of them have been making a beeline for Chala­kudy where actor Inn­o­cent is the independent candidate backed by the Left. Mollywood super­he­roes Mohanlal and Mammootty were among those who turned up to campaign for him. The problem is, tho­ugh he's played netas onscreen, notably in Panchavadi Palam, Sandhesam and the recent Oru Indian Pranayaka­tha, they were all comic roles. So try as hard as he did to look serious, people still wan­ted him to spout, "Ente Ammae" (O, my mother) and jerk his head in that 'break dance' style. But will the comic relief alone be enough to crack Kerala's famously cynical voters?
---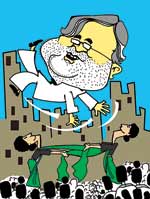 She Likes
Nitish Kumar, written off by pollst­ers, can take some consolation from what a jholawallah from Delhi found out in Bihar. On a short visit, he asked women from a self-help group who they'd be voting for. To his astonishm­ent, they all plunked for the JD(U). "We were empowered by this government; we now play a more active role in panchayats, we are financially independ­ent. Our daughters for the first time feel secure going to school. Why sho­uld we vote for someone else?" they asked. A straw in the wind perhaps but Bihar watchers confirm the CM draws a fair number of women to his meetings. Modi rallies get huge crowds here but women are conspicuously absent.
---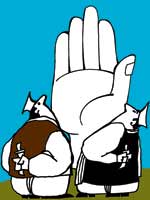 Hand Over Fist
The Congress won four of the 29 seats in feudal MP in 2004. Five years later, that tally went up to 12. This year opi­n­ion polls would suggest the party is in for a washout. Traditio­n­ally divided into different factions, this time too it's no different. So there's one led by Digvijay Singh, another by Jyotiraditya Scindia and Kamal Nath, PCC chief Arun Yadav leads a third group and so on. The party is however working overtime to cement the fissures. Beset by eleventh-hour defections by candida­tes, the stern instruction to leaders is zip it and keep a low profile and steer away from blaming each other in public. The buzz is an informal 'no sab­ot­age pact' has also been agreed upon.
---
"Na dahadein, na chillayein, na jumlon mein mazaak udayein."

Congress slogan
Part of an ad campaign on the Delhi Metro, this one foxed many riders. What is the message?
---
In Politics They Trust
At least 15 "electoral trusts" have been set up by business houses to contribute funds to political parties, but only the identity of nine of them are known.

---
Privy Pollsters
Princely fiefs were a thing of the past, or so we thought. A sample of the rajas and ranis still keen on lording it over us.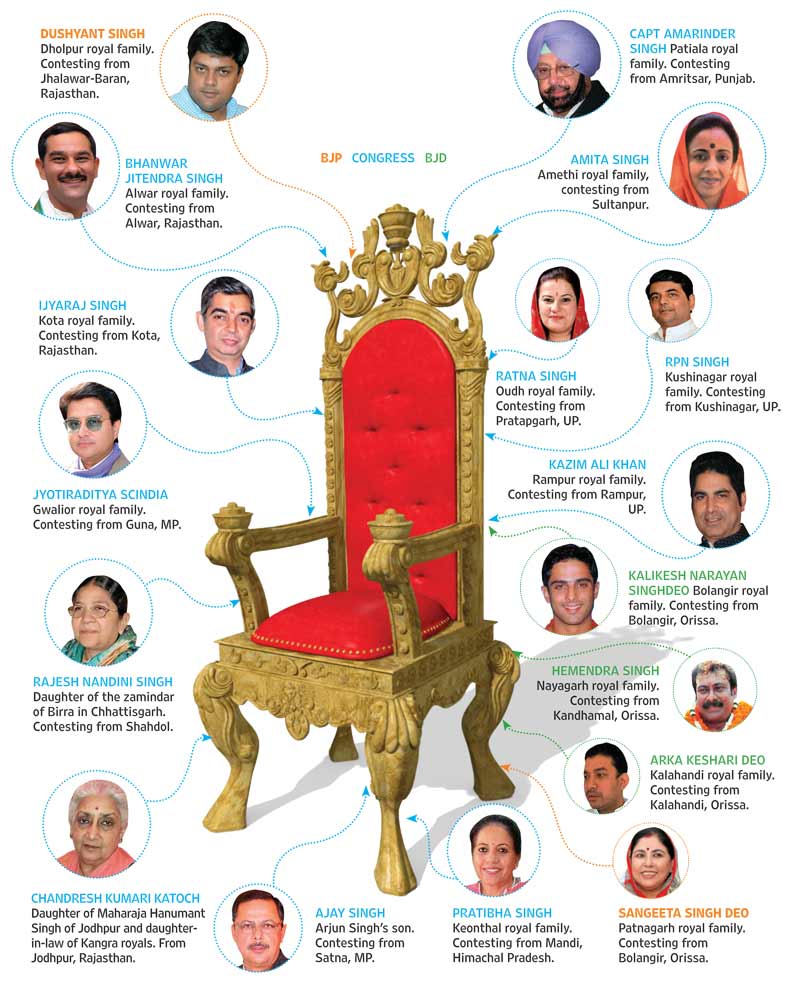 Graphic by Rahul Awasthi