Filmmaker-actor Rajat Kapoor still can't believe that he was able to bankroll his recent critically acclaimed film, Aankhon Dekhi, with just a 140-character tweet. He was on the lookout for money to begin his new film but was getting quite sick of all the non-committal producers. A tweet in frustration reached Manish Mundra, the CEO of a petrochemical multinational based in Nigeria. Manish was more than willing to back the film and 20 days after reading the script, an advance from him was sitting pretty in Rajat's account.
Still anxious and worried that the newly minted producer might disappear (as happens all too often in Bollywood), Rajat approached him again, and Manish again obliged with another tranche. It wasn't just the ease with which the man parted with his money but his since­rity, humility and straightforwardness too that stayed with Rajat. "He told me I did not have to prove anything to him, it was he who had to prove himself to me," Rajat recalls. "It was unusual to hear someone say 'let's go and do it' just like that."
Debutant director Neeraj Ghaywan and lyricist-writer Varun Grover had a similar experience with their film Masaan. In a world where even 10 meetings do not necessarily result in anything, it just took 3-4 to convince Manish. "It might spoil us in dealing with people in the future," says Varun. Former director of the Mumbai Film Festival Srinivasan Narayanan has no different a view. When lack of funding seemed like the end of the road for the festival last year, Manish donated Rs 50 lakh within a day of having a word with Narayanan, emerging the single biggest donor for the fest.
Where raising money for big-ticket movies itself isn't all that easy, a complete outsider to Bollywood is supporting small, independent, offbeat films, a couple of them from rank newcomers, all with his own hard-earned salary and savings. Someone who didn't even have an assistant to help and mediate on his behalf in his early days in the film industry. "He came in with no ulterior motive other than his love for cinema," says Varun. Actor Sanjay Mishra, who features in Manish's Aankhon Dekhi and Masaan, considers him his lucky charm. According to him, Manish may not belong to Bollywood, might be living thousands of miles away, but has cinema flowing in his blood. Swati Shetty, his co-producer on Umrika, corroborates, "He is a very generous, good-hearted man with a passion for good cinema."
Manish himself attributes it to growing up with popular Hindi films of the '70s and '80s. "There was always a desire to be part of the industry in some way but only after having got a decent job and monetary stability," he remembers. However, the typical masala film he fed on in his childhood is not what he is choosing to back. Manish is the beacon of hope for the new, fledgling and independent filmmaker in Mumbai. "He is spontaneous, goes purely by instinct and has made a conscious choice to support independent cinema," says Swati. "We Indie filmmakers have a special love for him," confesses Neeraj. "Every struggling filmmaker in Mumbai was giving me a call to get Manish's e-mail during Aankhon Dekhi days," Rajat pitches in.
"There was always a desire to be part of the film industry in some way," says Manish, "but only after a stable job."
Perhaps it's his own days of struggle that makes him naturally align with str­ugglers in Bollywood. Manish, a Mar­wari, grew up in Deoghar, which was then in Bihar but is now in Jharkhand. Childhood was all about seeing his fat­her's business taking a downward spiral. "We lost everything, the houses, the cars, we slept every night unsure of whether we'd have eno­ugh to eat the next day," he recollects. What his parents did manage to give him was a good education. He did his MBA from Jodhpur and still sees the degree as an investment, a base to fall back on if all else fails. Having worked his way up in the Aditya Birla group—from Grasim to Indian Rayon to Indo-Gulf Fertiliser and Hindalco—he joined his present petrochemical MNC in Djakarta in 2002 and is now the CEO of their Africa operations in Nigeria. His family—wife and two kids—is based in Dubai where he spends 15 days of the month.
The clamour for Manish is understandable. There is no one else like him in that space. "He has filled a yawning gap," says Narayanan. On the one hand, offbeat cinema is being supported by director-turned-producers and studios like Dibakar Banerjee, Phantom and Sikhya. On the other are exclusive director-producer/actor partnerships, like Onir-Sanjay Suri, Anand Gandhi-Sohum Shah and more recently Chaitanya Tamhane-Vivek Gomber. In comparison, Manish has a bigger range of offbeat films and young filmmakers on his plate, that too in a matter of just a year. Yet, he doesn't aspire to be in front of the camera.
Manish is every director's dream producer in other ways as well. He is a hands-off guy who reposes complete trust in the filmmaker. "He was complet­ely unobtrusive on the sets, watching quietly in the background," says Rajat. "He would never interfere with the crea­tive process and give us complete freedom. In fact, he never felt like a producer, more an elder brother," says Neeraj. He is not bothered about the commercial prospects of his films, at least not for the moment. It's not the money-making game but something else that Manish is chasing, something bigger, something that brings him name and makes him feel proud. "I want to make films that live more than us, beyond us," he says.
But that doesn't mean he is taking risks for the heck of it. Native wisdom isn't absent. "The fear factor still drives me. I had decided back then that I will never speculate in life. I will never stretch back to the second phase of poverty," he says. Varun thinks that the no-nonsense and swift approach might stem from what he does for a living—striking oil. Perhaps he has a similar knack for spotting scripts and filmmakers. "He moves a lot with gut feeling which has worked till now," says Varun. Manish claims he is prudent, judicious with his hard-earned money. "I work very selectively," he says.
Currently, he is on a simultaneous expansion and consolidation spree, addressing all aspects of filmmaking. His production company has an office and a CEO (Shiladitya Bora) in Mumbai. The screenwriters' lab in association with Sundance is an effort to incubate and mentor new talent. Not just content to produce films, Manish wants to develop the capacity to line produce, distribute and exhibit sensible cinema as well. He intends to release all his current films before starting off with his next slew of productions.
The immediate focus, however, is on getting ready for Masaan's red carpet premiere in Cannes in the Un Certain Regard section. He has bought a formal suit for himself. But more than anyone else he wants to see his favourite actor Sanjay Mishra there, in a tuxedo. May 19 would be that red letter day.
***
Godfather Mundra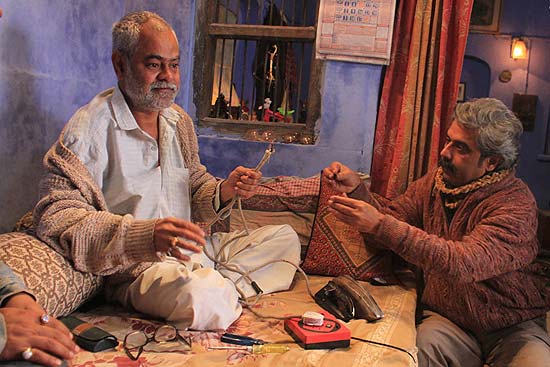 Aankhon Dekhi (2014) Manish's first production won critics' choice award at Filmfare for the best film and best actor for Sanjay Mishra. It won best story, best ensemble and best supporting actor (female) for Seema Pahwa at the Screen awards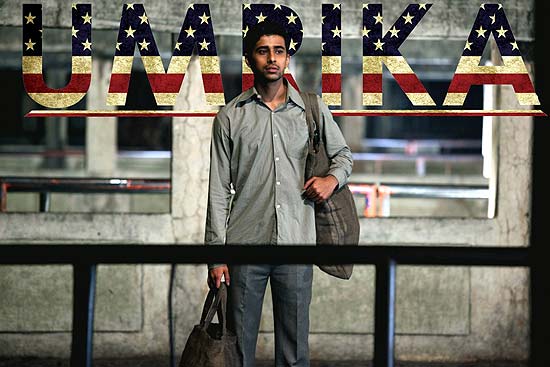 Umrika (2015) Co-produced with Swati Shetty and directed by Prashant Nair, it premiered at Sundance and won the World Cinema Dramatic Audience award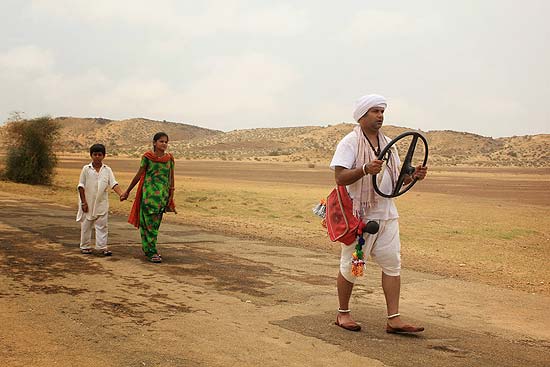 Dhanak (2015) Nagesh Kukunoor's latest won the Grand Prix of the Gen­eration Kplus Inter­national Jury for the best feature-length film at Berlin and a special mention from the children's jury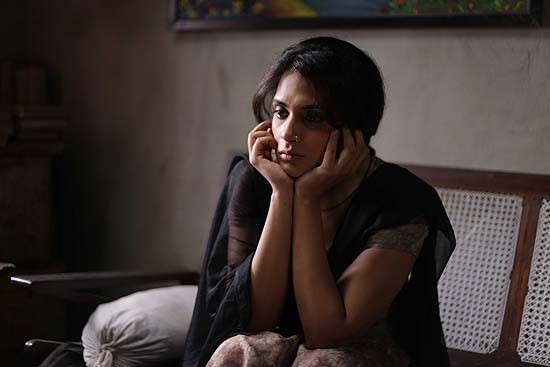 Masaan (2015) Neeraj Ghaywan's debut vehicle, Manish's Indo-French co-production with Phantom, Macassar, Sikhya, Arte and Pathe has been chosen for the prestigious Un Certain Regard section at Cannes
Coming up next Anu Menon's new film Waiting and a multi-director X, The Film
Manish's production company, Drishyam, has launched a screenwriters' lab in India in association with the Sundance Institute for filmmakers on their 1st or 2nd feature film