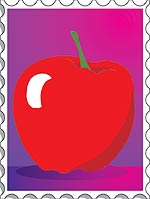 The Big Apple, Ver 2.0
Truth be told, I wasn't overly excited about spending the month of June in America. Rathi and I had decided long ago to seek out new, 'exciting' countries and continents (apart from the many parts of India we are yet to visit). Numerous trips here had dulled the desire to revisit. It seemed very far away (don't even get me started about the superpower politics!). That's why we would gently stave off invitations from US-based relatives and friends—Kabir and Krishna are too small, you see. After a decade, however, even that excuse began to pall. So, here we were in New York with a long list of child-friendly must-dos.
Advertisement opens in new window
Over three weeks, and many 14-hour days, I think we did it all—my bank balance would agree! From the Bronx zoo (a revelation) to a Broadway musical (excellent); far too many museums to mention individually (but all sup­erb, without exception, even corny ones like Ripley's); the New York Library and Central Park; many movies, barbeques, pizza slices and hot dogs later, my sons are convinced they have spied the Promised Land. When the family departed to greener pastures (Disney!), I had the city to myself for five glorious days. Consider a typical day: lunch at an Ethiopian dive; fortified by coffee, I walk 40 blocks to check out Lincoln Center, and then some more to grab dessert at Cafe Lalo (made famous by cheesy rom-com You've Got Mail). I wind down in Central Park. Once on the East Side, I check into a bar to watch an exciting US-Ghana football match (which began at a civilised 6 pm). The sole Mr Ghana at the bar seemed oblivious to the "USA, USA" chants that filled the packed room. "They got lucky," he muttered to me under his breath.
---
Smart Cities at Work
Advertisement opens in new window
At a time when India is talking about hundreds of new smart cities and bullet trains, it's instructive to see how NY has used public architecture to make innovative spaces for its denizens. In particular, there are two newish attractions, legacies of former mayor Michael Bloomberg. The Highline on Lower West Side has brilliantly converted a discarded elevated railway line into a walkway-cum-recreation center on stilts. Though a friend dubbed it an "elevated kyari", it's actually clean and provides lovely views of a city at work. Then, there's Governors Island—a ferry ride away from the southern tip of Manhattan—that used to be a high-security residence for visitors to the UN. Now, the 170-acre island is choc-a-bloc with festivals, music shows and beer. Just don't forget to catch the last ferry home.
---
The Page One meeting
Advertisement opens in new window
True to form, America didn't seem too bothered that India had a new Great Leader. Apart from an editorial or two, the iconic New York Times was more concerned about Narendra Modi's dress sense. Thanks to an invitation from Lydia Polgreen (NYT's deputy international editor who was in India a few years ago), I attended the paper's 4 pm meeting to decide the next day's Page One line-up. First I was taken on a guided tour of the beautifully des­igned NYT headquarters. The meeting began on time. Apart from the dozen editors and bureau heads (new executive editor Dean Baquet was away, recovering from surgery), there must have been an equal number of observers, all of whom were introduced. Unlike most Indian papers, the international section got to list its stories first (three of the five stories on next day's page one had international datelines). Pictures were reviewed and the Washington bureau pitched in over speaker phone. It was all over in a business-like 20 minutes. The next day's paper was sealed.
---
Brooklyn Days
Advertisement opens in new window
After the day's rigours, we'd wind our way back to our home in NY, Brooklyn. I can't begin to tell you how charming this part of New York is, walking down Smith Street, with its clusters of bars and eateries or watching a movie or two at the quaint little Cobble Hill Cinema on Court Street. We had some excellent meals. Our host Tunku insists Lucali, on Henry St, serves up the best thin-crust pizza in NY, "not overridden with mozzarella and tomato in the gaudy modern manner". I couldn't agree more.
---
Bases Loaded
When in Ame­r­ica, catch a baseball game. That's what I did with my boys one evening when we saw the Mets vs the Milwaukee Brewers at Citi Field stadium. It was good, clean family entertainment—the food was excellent, and there were many fillers (T-shirts being shot into the crowd, musicians, candid cameras and so on) to keep the audience happy. Even the K-boys admitted it was "way cooler" than IPL's cheergirls and dhing-chak music.
Advertisement opens in new window
---
Two places I didn't visit
The Freedom Center, the 9/11 memorial that most Americans I spoke to were reluctant to visit; and the Empire State Building. Get the pattern?
---
Sunit Arora is associate managing editor, Outlook; E-mail your diarist: sunit [AT] outlookindia [DOT] com