Over the past couple of weeks, Indians have been bombarded with many analogies to explain what it would be like in a world where net neutrality doesn't exist. One popular version by Youtube spoofmeisters All India Bakchod says it's like entering a theme park by paying a fee, and then being asked to pay again for individual rides inside the park while some are available free. Another version says it's like the electricity company charging you separately for separate appliances at your home; or the highway toll man for a higher toll if you are going to meet a friend, but a normal toll if you are going to a shopping mall. And so on. You get the drift.
"It's an attempt to monetise, privatise and finally to police a public utility. Internet neutrality is to social, political, intellect­ual and artistic activity what air is to breathing. The TRAI and the mobile phone companies are doing the equivalent of asking us to hand over the air to them while they assure us that oxygen chambers will always be available in the mall. They obviously have complete contempt for our powers of comprehension."
And then there's an analogy from the opponents of net neutrality—end-users with an internet pack are like the legitimate ticket-holding passengers in a security-cleared government-licensed train; some commercial content providers want to be ticketless travellers on that same train, thereby depriving the 'legit' aam aadmi passenger his seat.
Confused? Don't be. It's quite simple, actually. On one side you have many young, idealistic activists living their Nirbhaya moment to keep the internet essentially equal, wishing that the users' freedom to choose websites is not dictated to by anyone. Their target is some telecom companies who have paid an arm and a leg for spectrum, and now want to get a slice of revenues by carving up the internet by offering "free" services to Indians. Throw in a shifty regulator, a combative (and often hypocritical) media, cautious web giants, talk about corporate warfare, and there's quite a khichdi out there.
Even though a government committee is looking into the issue and the last word is yet to be said, political parties, riding the wave of citizens' support, seem to have called the issue and decided in favour of net neutrality. The Congress and Aam Aadmi Party (AAP) have already put their weight behind the people's voice. This is the first time that there has been a national movement on an internet policy of such an unpreced­ented size and magnitude. But kno­w­ing the power of the telecom companies, the issue is far from over.
Earlier this month, leading telecom operator Airtel announced an offering called Airtel Zero, which basically provided that the consumers would get access to certain websites free, which the websites would have to pay for. What Airtel has proposed may lead to some websites being free and loading faster while some others like even an emergency service may load slowly. Immediately, there were att­acks on Airtel's proposals from exp­erts, civil society and lakhs of peo­ple who saw their internet freedom threatened. A Telecom Regul­a­tory Authority of India (TRAI) con­sultation paper on net neutrality and zero rating services like Airtel's was at the receiving end of the public's flak.
"The costs of Indian start-ups will go up. The focus is on ideas now, no one discusses the cost of reaching people as net is free."
While Airtel has made the first move, others like Vodafone and Idea are also supporting such initiatives. The telecom companies' desperation comes from the fact that with apps and services like Whatsapp, Viber and Skype, their dominance over messaging and voice calls has been threatened as people have flocked to internet-based messaging and internet telephony provided by these apps which are essentially free but for the data charges users pay. Recently, Reliance Jio also launched its own Jio Chat app which offers free messaging and internet voice and video calls.
This is not the first time Airtel has tried to manipulate the internet to its benefit. A few months ago, it made its first attempt when it announced that it will charge an enhance tariff for internet-based calls. Looking at the public outrage, it made a hasty retreat.
The TRAI's consultation paper has been attacked by civil society experts, who accuse it of being totally in favour of telecom companies rather than taking an impartial look at net neutrality. Says internet evangelist and policy dir­ector, Centre for Internet and Soci­ety, Pranesh Prakash, "The TRAI paper is unjust and seems almost like a lobbying document converted into a consultation paper." Interestingly, the action at TRAI is happening when the incumbent chairman, Rahul Khullar, is set to retire in a few weeks. So when the consultation process on this finishes, TRAI, in all probability, will have a new regime.
Public ire has been directed towards the telecom service providers. Says Sharanya Ranga, partner, Advaya Legal, "Currently, the internet service providers (ISPs) have been acting like so-called 'gatekeepers', enabling internet access to a user upon payment of a fee. Until now, the gatekeeper's role has been to maintain the road to the internet. Any deviation in this will be a major departure as it will change the very nature of the internet and its access. It may result in exercise of unfettered and discretionary powers by ISPs to throttle competition and reduce innovation at large."
If the ISPs and telecom companies succeed, they can discriminate against products and services that compete with their own. That will lead to anti-competitive practices, negatively impacting the concept of an open and free internet. Says Prakash, "The reason we need net neutrality is because the ISPs have the power to manipulate access. We need regulation to protect competition, to move towards a universal access and protect the consumer from any harm."
Internationally too, the concept of net neutrality is gradually settling in. While the US Federal Communications Commission (FCC) took a final call on net neutrality and endorsed it as late as February this year, the European Commission went for net neutrality last April but countries like France and Germany are currently weighing their options on this and are said to be considering ways in which websites can be charged for preferential access. Some other countries like the Neth­er­lands, Norway and Chile have fully endorsed net neutrality.
"No one is in the internet for charity. There is a commercial interest, this is just a marketing strategy...of subsidising costs."
That said, unlike other countries, India brings about a unique model where spectrum and bandwidth is scarce and unlimited expansion is not possible. This, some experts feel, complicates matters. Says telecom consultant and Com First director Mahesh Uppal, "We have to recognise that net neutrality is a good idea but it is not the great fundamental freedom or law of nature. In India, absolute net neutrality cannot work since spectrum is limited. We must realise that virtually no network is absolutely neutral today, even if it is predominantly neutral. We must prevent anyone who seeks to discriminate arbitrarily...market abuse and reasonable management of network should be differentiated."
Looking at the huge public outrage, many companies have started backtracking on their original plans of going for zero rate services from telecom companies. Flipkart, which was one of the first companies to latch on to Airtel Zero, made a hasty retreat and discontinued talks with Airtel abruptly. "We were looking for a way zero rating can be adopted without the possibility of any future discrimination cropping up. But after deeper analysis, we felt there might be some discriminatory possibilities in the future that we may not have control over or agree with. Which is why we decided to end our current discussions on zero rating," Mukesh Bansal, head, commerce platform, Flipkart, and Myntra CEO told Outlook.
Obviously, if the telecom service providers have their way, one of the biggest losers would be the start-up universe—entities who have been able to take advantage of a democratised internet set-up where everyone can test the waters equally. Says Rohith Bhat, founder and CEO, Robosoft, one of India's most prominent app developers, "We don't want two internets with varying speeds. The telcos want to create a walled garden where a favoured few will get preference. When value-added services were com­ing in, it was controlled by big players and smaller players had no chance. This is a similar situation."
The start-ups would also have to factor in the cost of getting on multiple platforms like Airtel Zero to be visible. Says K. Vaitheeswaran, internet and e-commerce pioneer, "Fundamentally, costs of Indian start-ups will go up. The focus today is on an idea. No one discusses the cost of reaching people as the internet is free and available. The basic assumption of cost of reaching the customer will significantly go up."
Obviously, the telecom companies insist that zero rating services are not anti-net neutrality and what telcos like Airtel were trying to do was a pure commercial initiative and not anti- neutrality. Says Rajan Mathews, dir­ector-general, Cellular Operators Association of India (COAI), a body dominated heavily by Airtel, Vodafone and Idea, "No one is in the internet for charity. There is a commercial interest and this is just a marketing strategy. This concept is happening in newspapers and magazines, of subsidising costs. Why can't it happen on the internet? There are a lot of consumers who would be happy to have a situation where internet access is free."
Adds T.V. Ramachandran, telecom consultant and chairman, Assocham National Telecom Council, "The end user accessing the content on the zero platform is getting a free product. He is also continuing to access all other non-platform content as usual at normal costs and getting them at standard speed and quality level...we believe both models, one of net neutrality and one of the content paid portal or platform, can vibrantly coexist. We do not support the distorted form of net neutrality that would be subsidising the 'haves' at the cost of the 'have nots'."
There is also the fact that at present there is no Indian law governing net neutrality. Says Antony Alex, CEO, myLaw.net, "Currently, the law is silent on the issue of net neutrality, which is why ISPs are trying to take advantage and come out with different plans that violate net neutrality.... The abuse of a dominant position by ISPs leading to customers being adversely impacted could be viewed as breaching the Competition Act. Plans similar to Airtel's Zero plan could potentially fall afoul of the Competition Act."
The attack on TRAI's consultation paper and the public petition will ensure that the government sees things the way the consumers do rather than the telecom companies. Under the circumstances, it might be difficult for the government to go against the tide. Already, the impact of this has trickled down to the Facebook-led Internet.org which proposes free internet access for essential services. Media houses like the Times Group and NDTV were the first ones to announce that they were pulling out.
This did lead to some snide comments about the change in stand. Journalist J. Gopikrishnan tweeted: "Good- Vineet Jain talks about Net Neutrality. Let him also review his policy on Private Treaties for News Neutrality." Clearly, public pressures and temperatures are rising. The government needs to take a call on where it wants the internet to flow. There will be consequences.
***
The Battle That Played Out On Twitter
Round of applause to news channels making this about AIB taking on TRAI. We are the only people who use the Internet.

— All India Bakchod (@AllIndiaBakchod) April 13, 2015
Really pissed abt TRAI Chairman trying to convert savetheinternet.in into a corporate battle. It's about the ISSUE, not co's or individuals.

— Nikhil Pahwa (@nixxin) April 16, 2015
AAP committed to neutral internet. India MUST debate #NetNeutrality. I support #Saveinternet campaign http://t.co/8dYXC4Jgf4

— Arvind Kejriwal (@ArvindKejriwal) April 13, 2015
And lastly before I call it a day this is my tweet in support of #NetNeutrality. I hope we hear something concrete from the govt soon.

— Omar Abdullah (@abdullah_omar) April 14, 2015
Airtel boss Sunil Mittal says he doesn't get fuss over net neutrality. When nothing else is equal in India, why should the Internet be?

— RushdieExplainsIndia (@RushdieExplains) April 11, 2015
Most cringeworthy is when these E-commerce companies, came out with thr stand on #NetNeutrality only when there was a mass movement

— Gabbbar (@GabbbarSingh) April 16, 2015
#NetNeutrality is the only way forward for India of the future

— Sam Pitroda (@sampitroda) April 15, 2015
Old,monopoly media houses are struggling for commercial success on internet.Their position on net neutrality is opportunistic.Beware!

— M K Venu (@mkvenu1) April 16, 2015
.@mkvenu1 @abhi2point0 are you talking about us? We are doing fine online, but thanks. If anything 0Rating helps big cos like us.

— Satyan Gajwani (@satyangajwani) April 16, 2015
Net Neutrality is a lot like @ArvindKejriwal 's free wi-fi plan. Very desirable, but you have to look at the details.

— Madhavan Narayanan (@madversity) April 16, 2015
***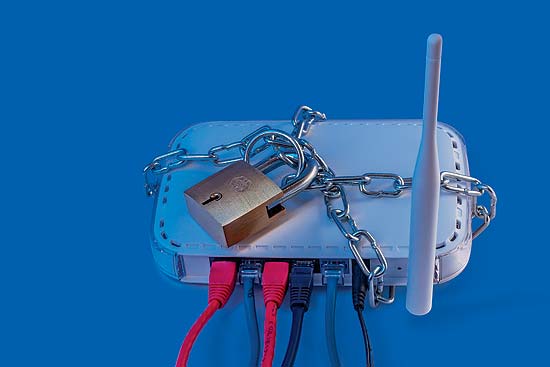 Photograph by Narendra Bisht
Understanding The Battle And Its Fallout
Net Neutrality versus…
All websites on the internet would be treated equal and given equal speed so that users have uniform access to any website as long as they pay data charges
…Zero Rating
ISP charges websites for preferential access and offers 'free' and fast access of those websites to users who pay data charges for accessing all other websites
What's the politics here?
Congress, AAP have taken pro-net neutrality stands, have public support. BJP and govt mum so far. It has appointed a committee to take a call. Report expected next month.
What's the impact on users?
They will get free access to certain websites. They will also be restricted to only those websites and services. So, while some services may get fast-track access; essential services may lose customers who are unwilling to pay data charges.
How would telcos benefit?
After losing money on SMS and internet calls, telcos now hope to make up by charging websites that will be pushed as 'free'.
What are leading Net companies saying?
Some are playing it safe— Google, Facebook, Snapdeal. Flipkart has withdrawn from Airtel Zero.
What role is media playing?
Times Group, NDTV withdraws from Internet.org. A pro-net neutrality decision may affect the way they use the internet to promote their publications.