As the Congress declared its first list of candidates for the Maharashtra assembly polls on September 23 at the AICC headquarters in New Delhi, part of the mise-en-scene was unfolding in faraway Amravati. Sunil Deshmukh, two-time party MLA and minister in the outgoing cabinet, hopped on to his vehicle and, followed by thousands of supporters, wended his way to the local returning office and filed his nomination as an independent. He takes on Rajendra Raosaheb Shekhawat, a relative greenhorn and son of President Pratibha Patil. Deshmukh, a party loyalist, has unwittingly become the face of the Congress rebellion.
"Injustice has been done to me," he says, "Why should I step aside for anyone, even if he's the son of the president of India?" Shekhawat's candidature means one seat less for the party, smirk Congress workers in Amravati. Pratibha Patil's husband, Devisinh Shekhawat, had lost the seat by over 53,000 votes in the 1995 assembly polls. In 1999, Deshmukh wrested the seat from the Sena with a margin of 10,000-plus votes and retained it last election by over 33,000 votes. He now sees no option but to rebel.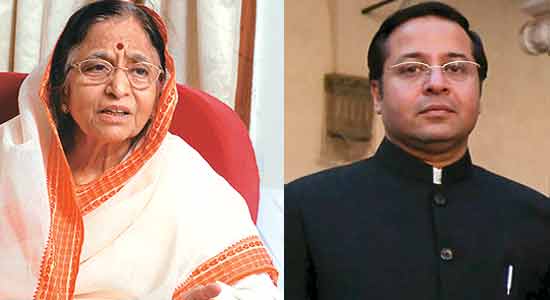 Pratibha Patil and son Rajendra
With Deshmukh are over half a dozen MLAs or prominent local Congress leaders who were overlooked as the party high command chose candidates with dynastic and financial clout, or even rank outsiders. "We always had rebels, some of them won as independents, but this time it's a large wave," admitted a top Congress leader. The rebel theme repeats itself in other parties too—the NCP, Shiv Sena...