Pumpkin Cowboys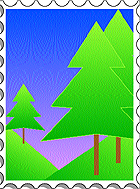 "I first saw Mussoorie in 1940, when I was six years old," I told Gautam, who is twelve.
"I didn't know you were so ancient," said Gautam. "A bit of history," said his sister Shristi, all of fourteen. "And what were you doing here when you were six?" asked brother Siddarth, now sixteen.
"I was incarcerated in a boarding school," I told them. "And of course I hated it. The food was terrible. Always boiled meat with pumpkin. No Chinese, Tibetan or Italian cuisine those days. No TV, no internet, no video games. But we were taken to the pictures twice a year. Reverend Mother liked westerns. So the first films I saw were Billy the Kid, starring Robert Taylor, and They Died With Their Boots On starring Errol Flynn. In both films the heroes came to a sticky end. That's why...