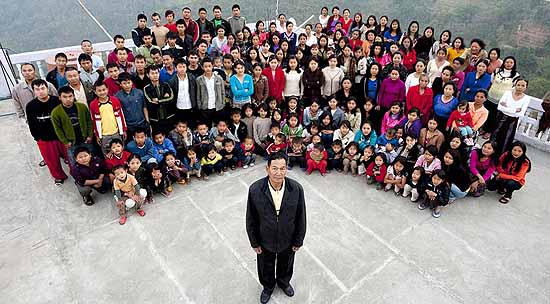 Photographer Richard Grange/Barcroft Media'
Mizoram: As head of a family with over 200 members, Ziona Chana is one of the most-wooed men in Mizoram. Not by women—he already has his hands full with 39 wives—but by political parties. In a state with an average of just over 17,000 voters in each assembly constituency, a family with 150-odd adult voters can clinch a seat. The family, though, denies there's ever been any diktat from the Chana clan leader, known as 'Hotupa'.
Himachal Pradesh: Terrorists with bombs, we know about, but this northern state's trying to come to terms with simian 'terrorists', armed with fangs and tails. Pestered no end by their attacks on farms, the HP assembly discussed possible army deputation and "secret...