Out of the blue, in early October, PM Narendra Modi, otherwise a known bitter critic of the Nehru-Gandhi dynasty, decided to invoke both Nehru and Indira at an election rally in Hissar in Haryana. For the first time ever, PM Modi was urging schools to have a special five day cleanliness campaign for children, from November 14th, Nehru's 125th birth anniversary, to November 19th, Indira Gandhi's 97th. Speaking at the rally Modi said, "every school and anganwadi should hold cleanliness campaigns on the five days."  He added, "We are not in the politics of untouchability."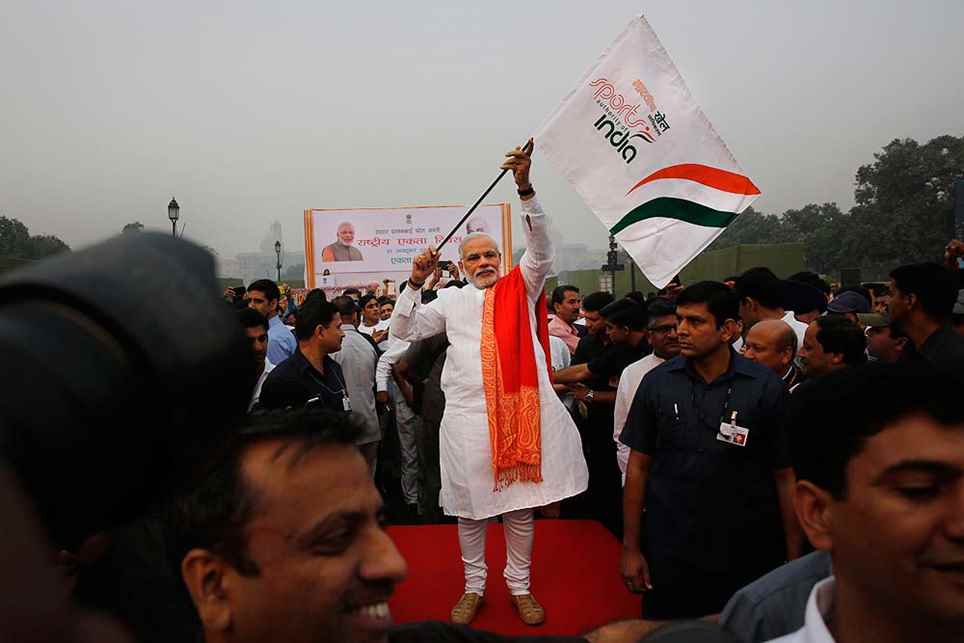 Prime Minister Narendra Modi flags off a run for unity to mark the birth anniversary of Indian freedom fighter
and first Home Minister of Independent India Sardar Vallabhbhai Patel in New Delhi.  
Evidently, the medium is the message here. The PM's shunning untouchability actually meant gobbling political turf belonging to the Congress. Sources in the BJP confirmed that the PM's U-turn on Nehru and Indira wasn't simply an act of benevolence or a desire for inclusiveness. It was a well thought out strategy. Modi, wanted to use the two anniversaries of Nehru and Indira to give impetus to his Clean India campaign. More than that, the astute politician in Modi was actually working towards stealing the thunder from the Congress by connecting his own campaign to Congress's icons. If there was any chance for the Congress to grab attention over anniversary celebrations of two of its biggest icons, Modi was ensuring that the Congress was robbed of just that.