Amit Dutta admits shying away from crowds, including those that gather to watch his films. "I don't even send my films as entries to the various festivals," says one of India's most reclusive, retiring filmmakers. It's they who hear about his films and seek his works out. Be it at Oberhausen, Venice or Rome. Often he doesn't travel with them, not to the big ticket international festivals either. He is more comfortable with the viewing sessions of another kind, like a small adda last fortnight at the Himalayan Village in Sonapani, an intimate gathering of those who want to discover, absorb and understand his films as well as his mind. Rather than a formal Q&A, he prefers casual but compelling chats over several cups of tea. "It happens in festivals like Oberhausen. They give a certain dignity to films and filmmaking with the involved discussions," he says.
The cinema-consuming masses of the country might know little about him, but film buffs, both in India and abroad, regard this 2004 grad of Pune's Film and Television Institute of India as one of the most elusive and exciting Indian filmmakers. His films have garnered several awards. A retrospective/profile of his work was held at the Oberhausen film festival (Germany) in 2010. A selection of his films has been archived by the Oberhausen film festival and shown at the Viennale, Museum of Modern Art (MoMA), Tate Modern Art Gallery, Venice Architecture Biennale and at the Pompidou Centre in Paris. Most recently, his 22-minute short, Field Trip (2013), on art historian B.N. Goswamy's visits to the many sources of art, and Saatvin Sair (The Seventh Walk, 2013) on celebrated Indian landscape painter Paramjit Singh, were shown at the Rome film festival to much acclaim.
Most viewers would find his work intricate and impenetrable. And he is aware of it, unfazed by it. "My films didn't have an audience, will not have an audience," he says. It doesn't make him anxious. What does make him nervous is discussing his own work. "When I discuss my work, I feel I am making it smaller than the effort that has gone into it. Some filmmakers are good at elevating their work, but I miscommunicate while communicating," he says. Nonetheless, it is interesting to see his films—all on art—together, interspersed with a give-and-take with the viewer. We begin with a one-minute film on the theme 'Future of Cinema' made for the 70th anniversary of the Venice Film Festival, and travel back and forth to traverse almost his entire body of work, including the earliest—Film 1, on the success and untimely demise of pioneering young Gond artist Jangarh Singh Shyam; and Ramkhind, a day in the life of a village of Warli painters.
Viewed together, Dutta's films form a pattern, an aesthetic harmony. His persona, which you might have imagined as intellectually intimidating, comes across as unpretentious and unassuming instead. He has read, seen and internalised an enormous amount on the subjects of his films (he has even tried a hand at painting) but rather than overwhelm with his erudition and scholarship, he shares it with humility and ease.
His films have been, rather easily, described as experimental and abstract. But there is more. They bear his distinctive signature. They are grounded in the theories of art, aesthetics and culture; make references to history, myth and legends. Intensive research and documentation meet imaginative representation, alternating between fantasy and reality. It's as though he is trying to distil cinema to its purest: evading words but embracing the sights and sounds, making the films highly experiential. It involves an engagement with the form, the frames artfully designed with symbols and images, music and quietude. His cinema is about a poetic play with nature, geometric exploration of architectural spaces, be it the fading glory of monuments or the doors and windows of homes. There is a breathtaking stillness and meditative touch in the composition of his shots.
His love of nature emerges from the creative space within which he functions. He prefers to be absorbed in his work in Jammu. He has driven all the way to Sonapani through the hills—from Jammu to Barog, Nahan, Dehradun to Sonapani, taking all of four days and avoiding Delhi's madness. But none of the extended family back in Jammu has any film connect. They may not even have seen his films. Then how did his tryst with cinema happen? Seeing films on DD, it seems. "In fact, I did graduation only so that I could become eligible for FTII," he says. He continues to watch two to three films a day. Most recently, he has rewatched the entire works of Hitchcock and is planning to revisit Ray next. "I like seeing the works of the masters at a go. You can see an evolution closely," he says. He likes how Ray used Bibhuti­bhushan Bandyopadhyay's works on screen. Good cinema can emerge from the body of literature. In a way he finds it liberating as a filmmaker. "Insights and depths are readymade. When the text is concrete you can get as abstract in the making," he says, giving you the example of his artist friend who made a simple sculpture by putting a small piece of wood in the marble and called it 'My House in Snow'. No wonder it spoke volumes.
There is a confidence and ease with which he shares his latest work, in which he has worked with the paintings done on Jaidev's Geet Govind to bring out the essence of the text. That, in all likelihood, will be his last work with art. A film on chess, its history and politics, is now on his mind. He himself is a chess player, with over 1,000 books on the game in his library. A book, Kaljai Kambakht, is to be published soon. He wants to make a narrative film, with conventional story, characters, dialogues, acting. He likes the "emotionally involved story-telling" of Raju Hirani in the Munnabhai films. He too wants to deal with emotions even while admitting that by this he means not the sentimentality of a Dosteovsky but the sensitivity of a Tolstoy. The film will be about a heritage village, pickled in time, and a futuristic city. It's about migration and the wrong idea of prosperity. "In fact you get poorer in the city. A middle-class, simple life of anonymity is bliss," he says. But Jammu, with its power problems, is not liveable anymore. The new films will emerge from a new address. Somewhere in Palampur, Himachal Pradesh.
***
Body Of Work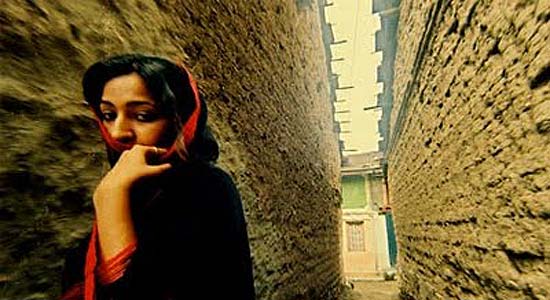 Kramasha (2007) The 22-minute short features in eminent film critic Jonathan Rosenbaum's list of thousand best films of all times. He describes it as "a dazzling, virtuoso piece of mise en scene in 35 millimetre, full of uncanny imagery about the way the narrator imagines the past of his village and his family".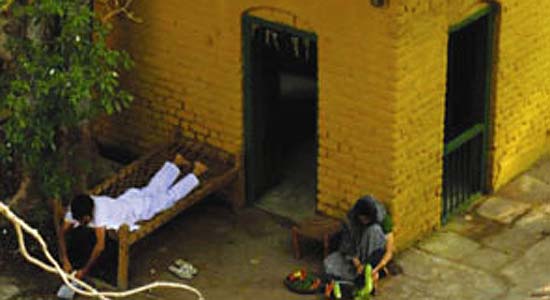 Aadmi Ki Aurat Aur Anya Kahaniyan (2009) A collection of three separate short stories, one by Saadat Hasan Manto, two by Vinod Kumar Shukla, on men trying to understand their relationships with women. Received the Jury's Special Mention award at 66th Venice film fest with the note that it "opens a window on a new form of filmmaking on many levels".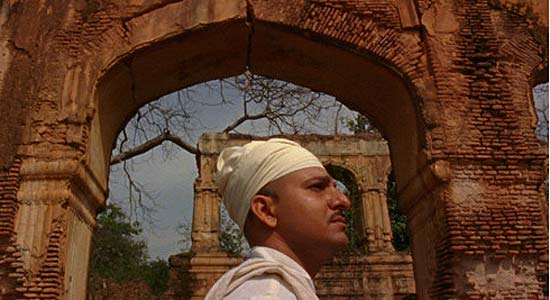 Nainsukh (2010) On the life of 18th-century painter Nainsukh of the Kangra region, it premiered at the 67th Venice Film Festival, was presen­ted in the 'World Cinema Spotlight' section of the San Francisco Film Festival, was showcased in MoMA, New York and travelled to Rotterdam, Beijing and Vancouver film fests.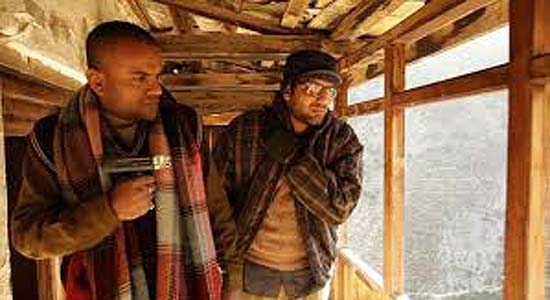 Sonchidi (2011) A philosophical take on two travellers in search of a flying craft that they believe would help them get rid of the cycle of births.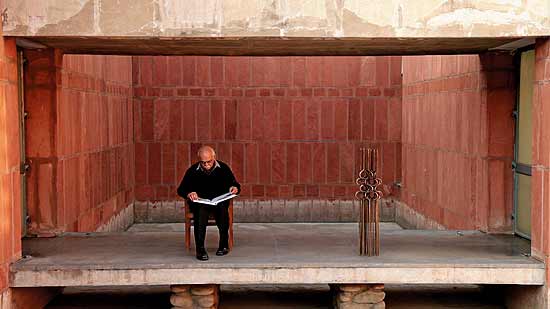 A scene from 'The Museum of Imagination' (2012)
The Museum of Imagination (2012) A 20-minute abstract portrait of art historian B.N. Goswamy. It was first shown at the Rome Film Festival, then at the Rotterdam and Oberhausen film festivals.