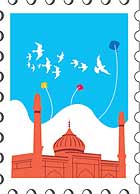 Quote, unquota
Having spent my childhood arriving in trains at Charbagh railway station for summer vacations, it felt strange to be received at the Chaudhary Charan Singh airport by a young man with a bouquet and a luxury vehicle. Neeraj was helping out with the city's first litfest, at which I was an invitee. Chatting in the car, he told me he "belongs to Mayawati's caste" but stays away from politics. Turns out he got admission to an IIT on quota but dropped out: he found the attitude to Dalits, the condescension, the resentment of those outside quotas unbearable. Dalits in competitive areas like medicine and engineering, he said, face exclusion. The son of a government employee, he was fluent in English, cheerful, positive and trying to figure out what to do next in life—to my mind, as good an example as any of how reservation works long-term.
Advertisement opens in new window
The Uttar Pradesh and Lucknow I know as an adult is a churn for politics. Caste underwrites everything. I left the city this time with greater admiration for Mayawati: she has been out of power for over a year now, but there is almost a nostalgia for her reign. It is sig­nificant that the city's intelligentsia, mostly upper-caste Hindu or from the erstwhile feudal Muslim elite, sees her as a force for the greater good.
I must flashback to almost a decade ago, when I had visited Lucknow on assignment after Mulayam had replaced Mayawati. The first thing he did that year was to shift Raja Bhaiyya from jail to a government hospital in Lucknow. I visited the notorious politician from Kunda in hospital and was repelled at the sight of politicians from the Samajwadi Party and the BJP bowing and scraping before him. I can only say there was something extraordinary about a Dalit woman who took on these upper-caste toughs.
---
Nawabs, aadabs, kababs
Advertisement opens in new window
At Luck­now's first litfest, there were the usual cliches about it being the city of culture, language and politeness. The reality today is far removed from that stereotyping. I also think any festival today would be more robust and real if it also celebrated the irreverence of Lucknow's writers and poets. I did my bit for irreverence when at the Lucknow launch of my book In Good Faith, I turned to family roots. It was released by my 94-year-old grandmother (who wrote a wonderful Urdu book some years ago). And my uncle Shanney recited Nazir Akbarabadi, known for his irreverent street poetry. Shanney is an urban legend in Lucknow, loved by all. He remembers thousands of couplets, prose pieces and poems in Urdu, Hindi and English. A somewhat bored audience started clapping the minute I said Shanney would recite! Very soon, I am going to upload on YouTube Shanney reciting Majaz's magnificent poem Aawara. If you think this is shameless family promotion, let me add that Shanney, without any traditional degree, was some years ago invited to recite marsiyas at Harvard.
---
Punj pluck
Advertisement opens in new window
There are many remarkable folks I know in Lucknow. One of them, Mehru Jaffar, returns to Lucknow after years in Vienna and is enjoying working on books and in the tiny Lucknow Tribune. Mehru is hospitable without pretence—not too many aadabs and salaams, just warmth and ease. Her mother, incidentally, is that remarkable theatre personality who played the cursing, smoking old lady in Peepli [Live], the Aamir Khan-produced satire on farmer suicides.
Another special woman who has made Luck­now her home is Madhavi Kukreja. I've known Madhavi since I visited her about 15 years ago in Banda district, where she did some amazing work with local women. Some years back, she moved to Lucknow. Her work continues, but she's added entrepreneurship to it: her Sanatkada shop and hangout could give Fabindia a run for its money. Some years ago, she and her friends started the Sanatkada festival—theatre, talks, book releases. Takes a good Punjabi to sell Lucknow!
---
Cameo in ink
Advertisement opens in new window
I picked up a book called The Mirror of Wonders and Other Tales, originally written in Urdu by Syed Rafiq Hussain, now beautifully translated into English by Saleem Kidwai. It's a real jewel, and I'm convinced the translation will open up this exciting 20th century Urdu writer to English readers. The themes in this collection are different from the usual Urdu fare of romantic love, loss, longing. There are stories of a hungry tigress, a monkey and her child, a dog's love. Maybe this work hasn't got due recognition because it comes from a small publisher. I sign off with Hussain's self-introduction: "I'm a small man, I am true, I am mad, I am crazy. Whatever I am, here I am."
---
Last week, in Lucknow...
Naseeruddin Shah told audiences: "I have four words for you: I am not Ghalib."
---
Saba Naqvi is political editor at Outlook; E-mail your diarist: saba AT outlookindia.com