There are times when even a usually cool, calm and collected Karan Johar can get a panic attack. Like when he decided to get on board Bombay Talkies, an omnibus of four films (each a 20-25 minute 'short') celebrating our infinite and unconditional love for Hindi cinema. "I was the only commercial, mainstream voice in the group. I thought I'll dilute the impact of the art of Zoya Akhtar, Anurag Kashyap and Dibakar Banerjee, wasn't sure if I'd be able to match their syntax," he says about trying to keep in step with the other three collaborators. But he seems to be in fine form if the film is anything to go by. It releases this Friday, coinciding with the celebration of 100 years of Indian cinema.
Stepping far away from the much-revi­led 'KJo formula'—of designer costumes, sets and emotions—Karan chooses brevity over excess, allusion over explanation, sensitivity over melodrama and natural over the manipulative to present a compassionate look at fragile relationships, and the underlying deceits and betrayals. For someone lambasted for making a joke of homosexuality in Dostana, he tries to get correct and unambiguous here.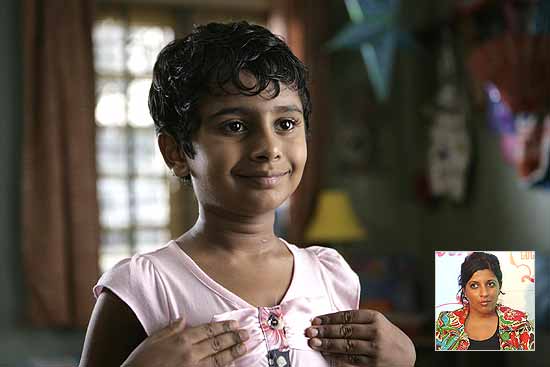 Zoya Akhtar On the life-enhancing qualities children discover, then treasure, amidst Bollywood song 'n dance numbers

If Karan steps out of his comfort zone, so does Anurag Kashyap, fully aware of the danger of rubbing his 'fanboys' the wrong way. Anurag, cheerleader of the alternate, goes unabashedly mainstream here. His interpretation of the effects of stardom, as embodied over generations in Yusuf Khan or Big B, gets rather literal and populist. You feel it's a trifle disappointing amidst the subtler representations in the other three films, but 'real' nonetheless, if we go by the larger-than-life way the nation consumes cinema and obsesses over the stars. "It's about the aura and awe of the idol," says Anurag. "I've only made very personal films till date. This is about having fun. It's about my observations about the mainstream masala," he says.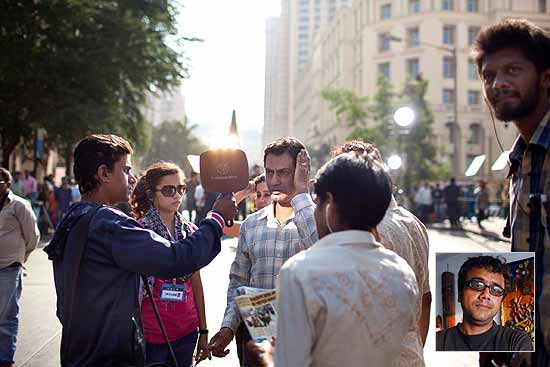 Dibakar Banerjee Based on a Satyajit Ray story, a walk-on part adds poignancy to a film-mad person's cheerless existence
Agree with him or not, what's heartwarming about the four films, including Anurag's own, is the way they doff their individual hats to the faceless but influential audience of Hindi movies that embraces a movie and makes it an indispensable, unmissable fabric of life for a period, or cruelly breaks its spine that very weekend. In the midst of the feverish, disparate, directionless and, at times, tedious celebrations of the 'Cinema Century', Bollywood makes an unequivocal and welcome acknowledgement of its own fans. But a connecting theme didn't happen by express design. "We inadvertently and unconsciously chose stories about how cinema affects and moves the audience," says Zoya. "It synergised coincidentally," agrees Dibakar. What may have worked in this is that the filmmakers themselves have been die-hard movie lovers. "A filmmaker can't not be a film buff. It's never a clinical job option; he has to be an avid audience member," says Zoya. "I have been a film fan ever since I was three," says Dibakar.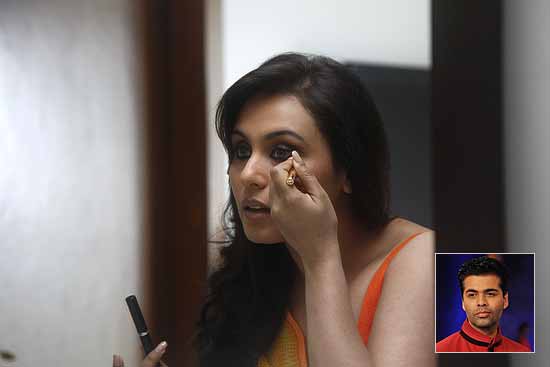 Karan Johar Allusive, sensitive, natural—a non-KJo style homage to film songs' palliative role in torn adult lives
Save Dibakar, whose film is based on a Satyajit Ray story, Potol Babu, Film Star, something he read first in his early teens, the rest have gone back to stories they had written way back in the past. "It was liberating to tell a story one was holding back," says Anurag. His was written in 1994-95. "I used to walk from Prithvi Theatre to 4 Bungalows every day. Prateeksha (Bachchan's house) used to be on the way. He had still not moved to Jalsa and I used to be intrigued with the crowd out there, waiting for a glimpse of him with mangoes and laddoos in hand."
Zoya's delightful film on how the song 'n dance numbers of Bollywood (especially Sheela Ki Jawaani) can fan the fantasies of children was written originally as a story called Zum Zum Darling. She turns it onto a heartfelt tale of a child's (a vulnerable, yet joyous Naman Jain) hidden dream, of nurturing it in the shadow of Bollywood, away from discouraging adults and of finding his freedom and happiness in its fold.
Karan's film was part of a three-story film he wanted to make—Small, Medium, Large. The story he used for Bombay Talkies was called Medium and he had set it in macho Punjabi Delhi. He yanks it out, gives it a cinema backdrop and uses old Hindi film songs to highlight his cen­tral characters' dilemma. In the process, the film also becomes all about how Hindi film music can alter the way we think, how at times it benumbs us by cre­ating a comforting cocoon. He confe­sses to a rare freedom in pushing the cre­­ative envelope in Bombay Talkies, something he never managed (or dared to) in his blockbusters. "I didn't have the budget playing in my head, did not feel the pressure to deliver at the box office. I never felt more liberated. I realised I could make any film I wanted to," he says.
However, if asked to pick one film, it has to be Dibakar's adaptation of Ray's story that stands out as the most moving, compelling and cinematically accomplished, bes­ides being wryly funny. "It stems from my experience of a typical film shoot where there are these two parallel universes. There are the junior artistes and curious onlookers drunk with the myth and magic of Bollywood, and then there's the technical crew dealing with the practicalities and the craft," says Dibakar. He shows the two polarities at work. "Ray wrote about the same phenomenon years ago; quite clearly that divide hasn't yet changed." But his film offers more. It's about the performer lurking inside every viewer, how a chance, walk-on part in a film can illuminate and, at the same time, add poignancy to his cheerless existence. Most of all, it's about telling stories. A wordless climax, astoundingly enacted by Nawazuddin Siddiqui, is a wonderful homage to the art of storytelling—the backbone of any motion picture. It's about the glittering fantasies that moving images can unspool in a grubby chawl and the sheer joy the suspension of disbelief before cinema can bring in unknown, unsung lives.