Most Boring Tweets
Following the EAS Declaration on Malaria Control, India has proposed a programme on capacity building and vector control management systems.

— Dr Manmohan Singh (@PMOIndia) November 20, 2012
We are joining for Karwa Chauth Pooja in Panchsheel Enclave at 3.30 pm today. Mrs.Shikha Roy Pabbihas organised this. ((9868542101)

— Sushma Swaraj(@SushmaSwarajbjp) November 2, 2012
Sent my greetings to Mr.Shinzo Abe for leading the Liberal Democratic Party to a landslide victory in Japan's elections nm4.in/12zza21

— Narendra Modi (@narendramodi) December 19, 2012
Received Singapore Prime Minister Lee Hsien-Loong at the airport on his arrival for 20th anniversary of India-ASEAN relationship. Delighted!

— Shashi Tharoor (@ShashiTharoor) December 19, 2012
All in good health ? Met many talented workers, manufacturers and exporters from around our country, at the home fair. Surely helping them.

— Rob (@Robdbob) April 21, 2012
T 927 - Jaya comes back, Abhishek goes to HongKong, just dropped Aishwarya and 'little one' to airport for Singapore ..I remain here for you

— Amitabh Bachchan (@SrBachchan) November 9, 2012
I wanted a "no shave Saturday" but I'd better shave and get to work. Have a good weekend tweeple.

— Omar Abdullah (@abdullah_omar) June 16, 2012
---

Most Boring Ads
Flipkart: There's something unbearably facile about children dressed and talking as adults
Garnier: The tests and testimonies of their various creams and lotions is just not convincing, the final sign-off Take Care by beautiful people sounds phony
Congress Gujarat campaign ads: Slick but soulless, didn't enthuse the voters to change their minds
Male Deo Ads: The original Axe Effect ads had edge, but all the clones since then can't make viewers decide if they are for deo or condoms
Volkswagen: Too many stationary cars in showroom, no roar of the engines
---
Most Boring Foreigners
Rehman Malik: The Pakistani minister delightfully puts his foot in the mouth in Islamabad and cannot pull it out even after coming to and departing from New Delhi
Martin Sorrell: Every few months, the British ad seller comes and makes the same pitch in the same monotone, and every few months, we lap it up
Duncan Fletcher: The Zimbabwe-born English genius behind our 0-4 loss in England, the 0-4 loss in Australia, and, horror, the 2-1 loss at home
Walmart: They may sell everything from a pin to a plane but turns out they need big lobbyists to sell themselves. Still waiting for all the goodies and the millions of jobs.
Ang Lee: He got more out Annie Proulx's short story Brokeback Mountain than Yann Martel's Booker opus Life of Pi. The boy, the tiger, the boat really didn't go anywhere
---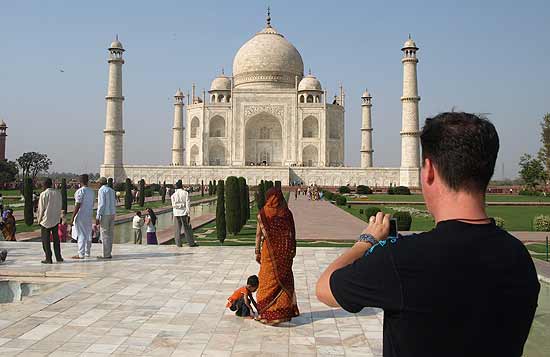 Most Boring Holiday Spots
Nainital: As the town looms large in front of you at the final curve in the road, the first instinct is to turn back. A sad case of unruly tourism wrecking a charming old hill-station.
Matheran: It's just not worth getting stressed about Mumbai's traffic to get to this faux-hill town. Besides, there's better chikki available at Crawford market.
Agra: The Taj is mesmerising, Fatehpur Sikri is awesome but the city sucks. Tourists travelling from down south to see the world's wonder are left underwhelmed.
Mandvi: Great, desolate beaches but zero atmosphere. Vada pav is the most thrilling dish you can get. What's a beachfront without fun, frolic and feni?
Kumarakom: Too antiseptic, too pricey. Kerala has zillion other backwater retreats, far more interesting, far less astronomical.
---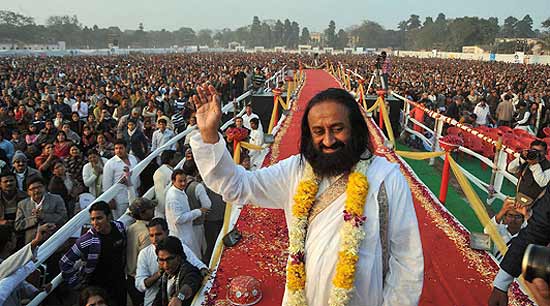 Most Boring Godmen
Sri Sri Ravishankar: His sudarshan kriya is doable, but the other things he asks his followers to do, they already do.
Baba Ramdev: All he needs to see is 20 people gather somewhere and he is with their cause, from rape to corruption, from black money to ecology.
Asaramji Babu: He's been at it for so long we have seen his hair and beard graying in front of our TV screens. His sermons now instantly put us to Shavasana.
Swami Nithyananda: His escapades had some interest for TV viewers but his life after that is bordering on the dull.
---
Most Boring Jobs
ATM guard: The job gets interesting only if there's a heist but by then it may be too late.
Governor: You can watch the grass grow on the gubernatorial lawns, occasionally dozing off as you try to read the Sarkaria Commission report. Unless, of course, if you're in Karnataka.
Airport tarmac bus driver: Nothing really happens between the airplane and the terminal, right? Well, God forbid.
Car tyre air filler: In the heat, in the rain, in the cold to go on filling air in tyres for no tip or rewards, only impatient glares from other motorists.
Beauty parlour receptionist: The action is all inside, the most dramatic crisis ever to handle is a customer complaining that she took an appointment for a pedicure but got one for manicure.
---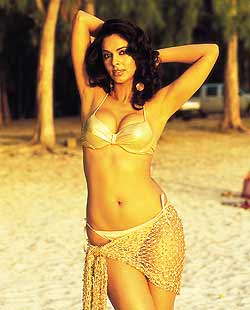 Most Boring Sex Symbols
Rakhi Sawant: The Digvijay Singh of the glamour world; will do anything, say anything if there's a camera around. BTW, has she really sued him, or was that Nitin Gadkari?
Sunny Leone: Unless you are a fan of the Mini Cooper, you will empathise with Padma Lakshmi who wonders if she (Rushdie's ex) is the last woman in the world with natural ones.
Mallika Sherawat: Okay, she's hot. But all that hissssing in Hollywood hasn't taken the Hissar girl beyond Kollywood. Maybe co-townsman Kejriwal could make her the Aam Aadmi Party's TV face or something?
Veena Malik: Match-fixing's gift to Bigg Boss is Bollywood's lease to Sandalwood, as also the brand ambassador for post-prandial people-to-people contact through lotions and creams. Get the pic?
John Abraham: That perennially bare chest, the dimple that doesn't go away, and all those motorcycle shots can't compensate for what the other four have to offer.
---
Most Boring Songs Now/Ever
Item songs: Chikni Chameli or Jalebi Bai, Tinku Jiya or Sheila ki Jawani, it's all dead beat. Let's please seal them with Fevicol forever.
Chaandi ki deewar na todi pyaar bhara dil tod diya: Heartbreaks make for great film songs but this one from Mukesh is the cry of a whiny loser. Sorry dude, money does buy happiness.
Saans: Big lemon from A.R. Rahman and Gulzar this year with the Jab Tak Hai Jaan album. This number specially took the bakery along with the cake. Doesn't Saans sound like yawn?
The Sachin Song: There's something fundamentally, logically amiss about the scrawny-macho Dhanush doing an ad for Boost. Plus, it's a paean to the boringest model ever! The lyrics go: I am Sing Song, Cricket Song, Sachin Song (chorus: Sachin Sachin). And he's the one who asked, why this Kolaveri di.
Madhuban Khushboo Deta Hai: Hands down the most cloyingly, sanctimoniously, self-righteously Gandhian of love songs. Made romance sound like a moral science lesson, or worse, a Missionaries or Charity worksong.
---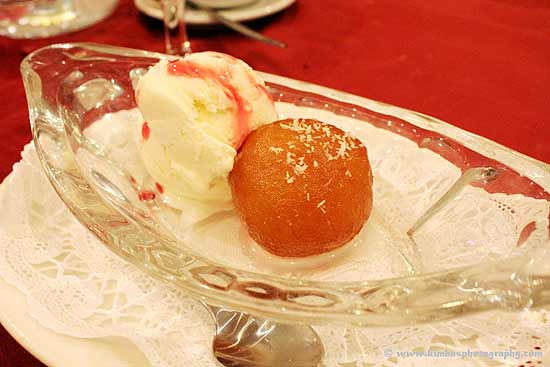 Most Boring Food
Bhelpuri: Chaat still rocks, but bhelpuri has got to be the dampest squib of the lot. It has the lowest crunch and punch factor among its kin, and sorely lacks the colour a chatpata dish should ideally flaunt.
Gulab jamun and vanilla ice-cream: At least three-decades-old big wedding banquet idea, what could be more vanilla than an over-sweet syrupy dessert with a flavour that does nothing to our taste buds?
Momos: Too much street space has led to diluted flavour, poor filling, lacklustre plating of this Chinese/Tibetan staple—the Indian-style momo has seen better days.
Shahi paneer: No, not another helping of this desi-Mughlai yawn-inducer. Wasn't a good idea to begin with; assembly lines killed whatever zing a newcomer might've hoped for.
Masala dosa: It was Outlook's national dish in 2010, you can't be still eating it!
---
Most Boring phrases
"The nation wants to know".
This isn't spoken. Within quotes, signalled manually, in air.
This is the game-changer. ('This' being FDI, Gujarat, anything).
Getting a sense of the house.
What's your takeaway from this?