The Planning Commission submission to India's highest court that the poor are defined as those who earn Rs 25 or less a day in rural areas and Rs 32 or less in urban locations would have made for a good joke if it wasn't so tragic. For it's now the benchmark for those who can avail of PDS rice and wheat and other social benefits doled out by the state. Incidentally, it was in May this year that the Supreme Court directed the Planning Commission to come out with a realistic (read humane) yardstick for determining the BPL cutoff to facilitate the distribution of five million tonnes of foodgrains to the 150 poorest districts.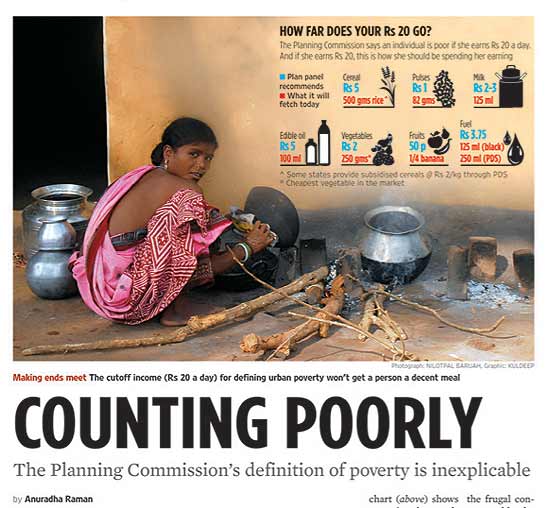 May 30, '11 Our story earlier this year
At the time, senior advocate Colin Gonsalves had remarked that, according to the government of India, unless one was starving one was not poor (Outlook, May 30). Three months later comes this callous Planning Commission submission, Rs 25 and Rs 32 per day, after adjusting for inflation! This apparently is enough money for expenditure on food, education and health.