Analysts' Questions
What is the nature of this deal, where Reliance pays to buy back (parts of) its own business, raising corporate governance issues?
Why was Reliance's Rs 2,600 crore investment in ETV via JM Financial not a matter of record until a few months ago?
Why has TV18 valued its partial stake in ETV at Rs 2,100 crore, when it has revenues of Rs 525 crore?
Given the size, limitations and competition in the regional market, will ETV be able to deliver returns to TV18 shareholders?
Will the private deal between Reliance and TV18 eventually lead to Reliance becoming a co-promoter?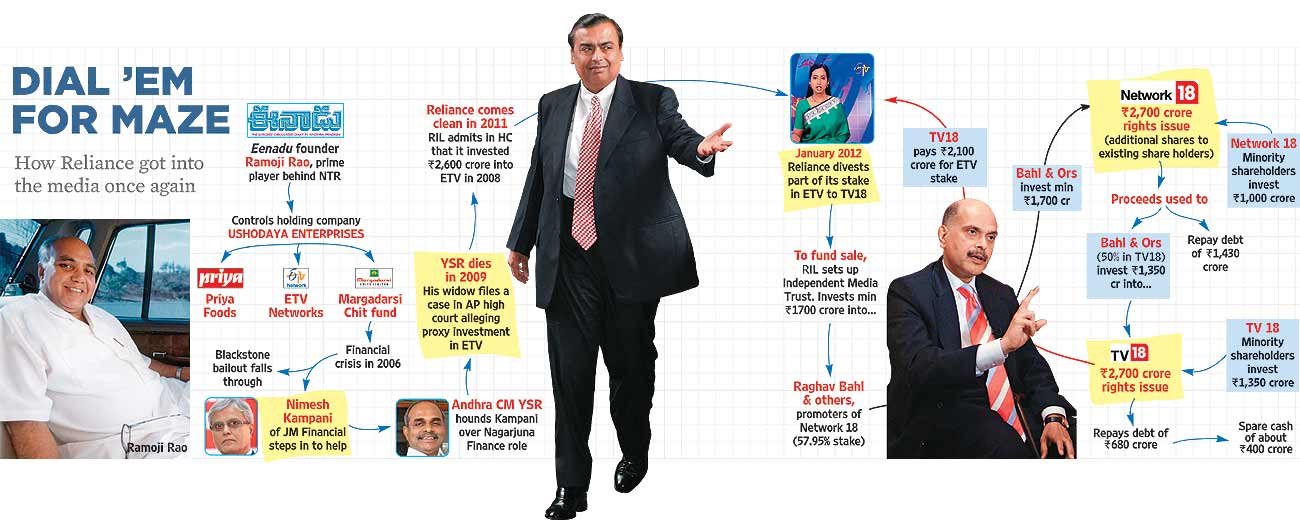 ***