Bhardwaj Faq
Grew up watching Manmohan Desai flicks in Meerut, western UP
Multi-tasker: writes, directs, composes music and sings and provides background score.
Genre-jumper: From children's films (Makdi, Blue Umbrella) to the Bard (Omkara, Maqbool) to a mad caper now.
***
Sometimes it takes just a film to whip up a storm. A film like Kaminey. Released last week, this racy caper about a pair of estranged twins' tryst with fate and fortune has already emerged as the most widely debated and dissected Bollywood film since Rakeysh Omprakash Mehra's 2006 blockbuster, Rang De Basanti. Be it drawing room conversations, status updates on Facebook or celeb tweets, the film has people talking, and how. Candyfloss king Karan Johar calls Kaminey "edgy, intense and compelling". On the other hand, Barkha Dutt, opinionated as always, wonders on Facebook what people saw in the "soulless" film. Meanwhile, an anonymous post claims "'kaminey' has become the new term of endearment".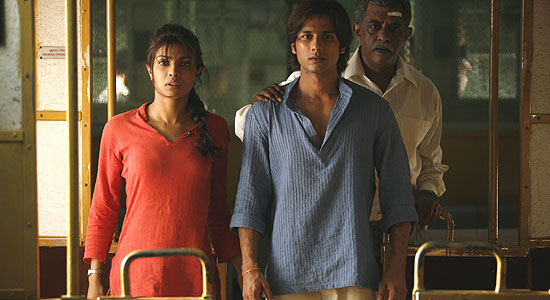 Love it or hate it, you certainly can't ignore it. Kaminey demands attention. However, the man behind all the fuss seems oddly distanced from all the furore his film has caused. Well, Vishal Bhardwaj is like that. Ask him about life after Kaminey, and he tells you he has been playing tennis rigorously for three hours at a stretch—and drinking. "Roz daaru pee rahein hain (We are drinking everyday)," he says candidly, adding matter-of-factly, "I never expected such an intelligent response."
"I felt it was a boys' film. My eight-scene part didn't seem good enough at first...but he convinced me."
Vishal, arguably Bollywood's most exciting director, is also, perhaps, its most elusive. "I let the work do the talking, I have made my film, it's for people to see and react," says this shy, quiet man, who confesses that he hates being interviewed. It certainly must seem like a waste of time when he has so many things to do, and that too in just one film—script and write dialogue, compose music and sing, provide the background score and then direct the film as well. This multi-tasker can't do it any other way. "It's not as if I am stretching myself to the limit. I can't direct a film if I have not written it and composed music for it," he says. Deepak Dobriyal, who played the sulky bridegroom, Rajju, in his earlier film, Omkara, calls Vishal a perfectionist who refuses to compromise in any of his roles. "He can see a story in all its dimensions and has a grip on the entire process of filmmaking," he says.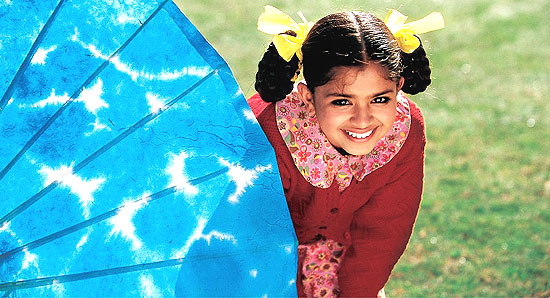 For all his formidable achievements, there is something disarmingly down-to-earth and rooted about this man who grew up watching Manmohan Desai flicks in the theatres of Meerut, a western UP town."He doesn't live in a rarefied world," says his assistant Abhishek Chaubey. "He is the guy you can eat ghar ka dal-chawal with," agrees Sabrina Dhawan who co-scripted Kaminey with Vishal, and is also working on his next production, Ishqiya. You can see that ordinariness in his simple, uncomplicated sentences, his non-arty personality. The story goes that early in his career, when he made some decent money, he didn't invest it in a house, as most others would do, but in a studio, and continued to live in a rented Mumbai flat.
Music has been an abiding passion for him (rivalled only by cricket—he played for the Under-19 UP team). The son of a poet-lyricist, he grew up with it, once saying in an interview that he learnt his school lessons in meter. He began his artistic life humbly, playing the harmonium for ghazal singers and later moving to Bombay to work for CBS Gramophone records. His big break was Gulzar's Maachis, set in terror-ridden Punjab, for which he composed a brilliant score. Gulzar had finally found his new-age R.D. Burman. Vishal, in turn, acknowledges his debt to the lyricist-filmmaker. "He taught me to be honest with the craft, and with myself. Seench ke beej ko paudha kiya hai (The seed was watered, brought to being a plant)," says Vishal.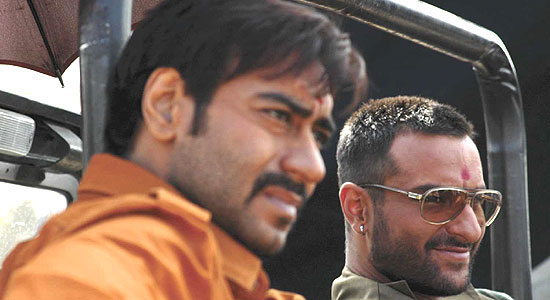 However, it was the mesmeric impact of Krzysztof Kieslowski's Decalogue, which he saw at the Trivandrum Film Festival, that drew him towards film-making. He is eloquent, almost rapturous, when talking about the Polish master and his "deafening" silences; or about the "restlessness" of Quentin Tarantino, his other cinematic idol.
Films ultimately, though, come from within. In Kaminey, Vishal wanted to revisit his childhood—the fascination that guns, bullets and car chases once held for him—and present it in a Bollywood masala structure. He admits it's not a film that works for everybody. "But I wanted to take that leap as a filmmaker, I wanted to take the risk," he says. It's this audacity and spunk, and the visual language of his cinema—universal yet grounded in an Indian sensibility—that sets Vishal apart from his peers. Not many would quarrel with Mira Nair's assessment of him as the Bollywood filmmaker most capable of crossing over and finding an audience and awards in the West.
"He's a big tree that allows others to flower under him. He's very democratic and never didactic on his sets."
Kaminey marks a shift away from Vishal's engagement with Shakespeare (as seen in Maqbool and Omkara) but it does reflect his enduring fascination for underdogs, characters on the margins of society and the morally compromised. That's the way the human psyche is, he says: "We are not all that pure. We have both moral and immoral forces within us." It's this singular vision that defines all his films, across a dazzling range of genres: from a wicked children's film (Makdi), a Macbeth set in Mumbai's underworld (Maqbool), and an Othello in the Hindi badlands (Omkara), to lyrical fable (Blue Umbrella) and now a mad caper (Kaminey). "He is truly a maverick, and has great cinematic foresight," says Chandan Roy Sanyal, who played the coke addict Mikhail in Kaminey.
He seems to pull out actors from the oddest of places. For the role of drug dealer Tashi, he chose his friend Tenzing Nima, a tour operator in Mussoorie. "He has the character and attitude I wanted, and a weird sense of humour," explains Vishal. Similarly, he chose filmmaker Amol Gupte to play the key role of Kaminey's Maharashtrians-only leader Bhope Bhau.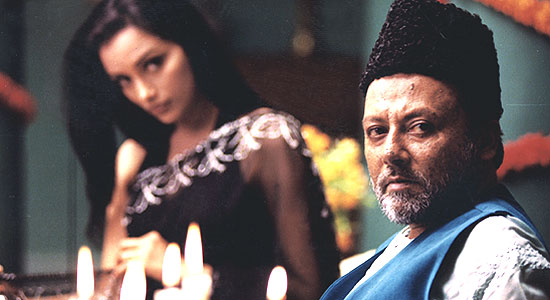 Even when he uses mainstream stars, he transforms them. He gave suave lover-boy Saif Ali Khan his career-defining Langda Tyagi persona in Omkara. Now he's made chocolate-boy Shahid Kapur grow up and get mean, and turned glam doll Priyanka all earthy and believable. "I pick them up when I see a hunger in them for something new and the intelligence to gel with the mood of the film," he says. Sometimes, the actors aren't even aware of what he sees in them. Like Priyanka Chopra, who initially refused the role of Sweety in Kaminey. "I felt it was a boys' film. My eight-scene part did not seem good enough but he convinced me," she says.
There is rhythm in Vishal's frames; his music doesn't flow just through songs but in action and dialogue as well. "He has an incredible sense of how the story and dialogue would play out on the screen; he can imagine the material visually," says Sabrina Dhawan. His cinematographer Tassaduq Hussain found himself even more challenged in Kaminey than in Omkara: "Every scene had a different energy." Assistant Abhishek, who has just directed his first film, Ishqiya (produced by Vishal), calls him "the best film school to go to". Amol agrees: "He's a big tree that allows others to flower under him. He's extremely democratic and never didactic on his sets."
For Vishal, there's no bigger intoxication than cinema. "The more films you make...the more you want to make," he once said in an interview. There are several films clamouring for his attention at the moment, among them a Shakespearean theme to complete his tragic trilogy. But his ultimate desire is to discover his inner Kieslowski. "I want to explore silences and calmness the way he does, I have yet to find the Kieslowski expression in my cinema," he says with the humility of a true perfectionist.